All-season tires...aren't. Here's why all-weather tires are the most convenient winter driving option
I was picking up a rental car in Denver recently when the friendly store attendant informed me that I'd be safe in the mountains even if a sudden snowstorm popped up. "You've got all-season tires," he said. "So you'll be fine no matter what."
That sounds nice, right? But I quietly grimaced, because he was sadly mistaken. In fact, under a new Colorado state law, I wouldn't even be legal if I took those tires into the Rockies.
Several decades ago, some executives in the tire industry made a marketing decision that has challenged drivers ever since: the naming of the all-season tire.
It can be a confusing moniker. All-season tires are great for all seasons -- if you live on the southern end of North America. But if you get snow and ice even once or twice a year, they won't do a great job keeping you safe in those conditions. In fact, even when roads are dry, all-season tires tend to lose much of their grip when temperatures fall below 45 degrees Fahrenheit [7 degrees Celsius], which hardens their rubber compounds and lowers their responsiveness to the road.
Colorado legislators agree. They recently passed a law that requires drivers without four-wheel-drive vehicles to use snow tires in mountainous areas. That law went into effect on August 2.
Fortunately, there's a winter driving solution.
Nokian Tyres is leading a movement to protect drivers year-round in Colorado and beyond: all-weather tires that offer true four-season protection. We're an industry leader in making all-weather tires, which are rated for winter driving but hold up well in rain and heat, too. We've made four generations of them, including the most recent product, the Nokian Tyres WR G4 and WR G4 SUV. They've drawn rave reviews from automotive experts, like this glowing feedback from Automobile Magazine.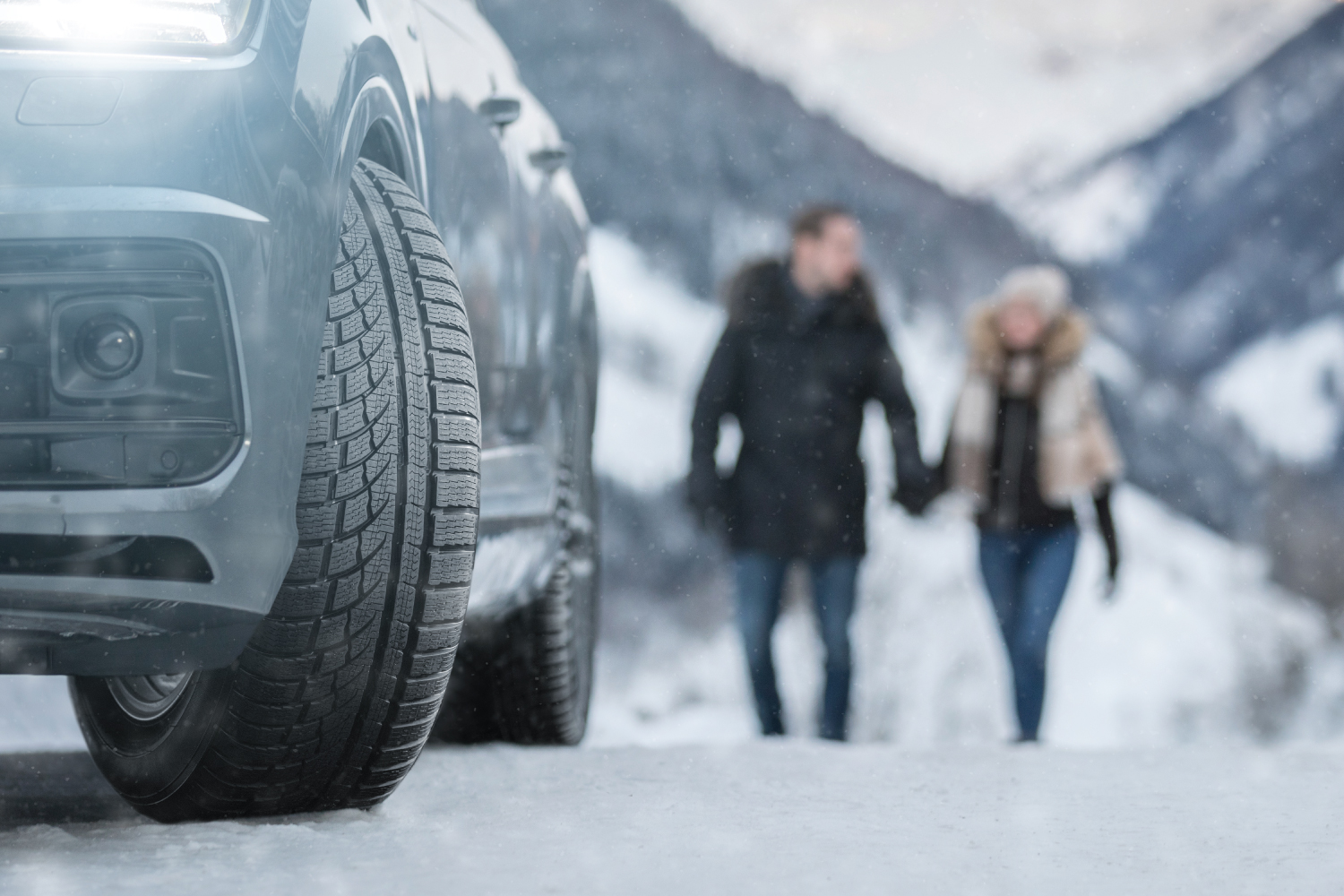 The Nokian Tyres WR G4 is rated for winter use.
Our all-weather tires feature the severe service emblem (also known as the three-peak mountain snowflake), which indicates they meet the necessary standards to be certified in winter weather. The symbol also indicates the tires are legal for winter driving in places that require winter tires during that season.
Tire Business Magazine does a great job talking about why companies like ours believe all-weather tires should be their own segment of the market. As the inventors of the winter tire, we recognize the importance of true safety in snow and ice.
"There's a growing community of players, led by Nokian Tyres, Kal Tire and others, arguing that the time has come to add all-weather tires as a distinct category to the mix of products for customers in areas of the U.S. and/or Canada that experience 'milder' winter conditions," the article states.
"'All-weather — or 'four seasons' — tires are considered an upgrade on the traditional 'all-season' tires," the piece continues, "which some have started calling 'three-season' tires."
We believe that's a correct way to approach it. And we think you should keep that in mind, too.
How do you know if you're a fit for all-weather tires? They're a good fit for you if:
You experience occasional snow and ice, or if winter temperatures frequently drop below 45 degrees Fahrenheit [7 degrees Celsius]
You live near mountains or other areas with unpredictable winter weather [I'm talking to you, Colorado residents]
You don't get enough snow and ice to justify dedicated winter tires, which are still the best option in areas with frequent winter weather
If you're interested in all-weather tires, or still aren't sure which tire type is right for you, we invite you to learn more by checking out our Tire Buying Guide. The next time someone suggests that all-season tires have you covered in snow and ice, you can kindly inform them that there's a better, safer way -- and that Nokian Tyres specializes in it.