All weather tires: The year-round driving solution
If you regularly read this space, you're part of the Nokian Tyres family by now. So we'll take a rare liberty and break the fourth wall: Your humble writer lives in Tennessee, and we're expecting rare winter weather this week.
While Wisconsin is a winter wonderland and Vermont's white-capped peaks are beautiful enough to make a snowman blush, winter in Tennessee is "mild," which is nice way to say it's volatile. Temperatures typically hover around the freezing mark this time of year, which means we never know whether we'll get dumped on or have our grass watered.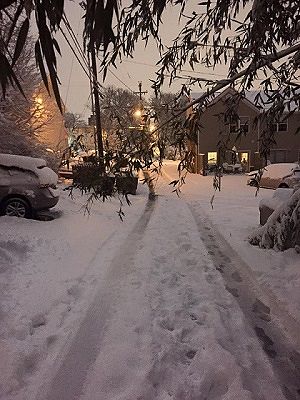 I took this picture a few years ago,when
a snowstorm crippled Nashville for a week.
And while folks up north are accustomed to braving slippery roads, there's not as much expertise down here. We're learning what you already know: The best winter drivers choose the best equipment. In areas with extreme winter conditions, nothing beats a dedicated winter tire. But for drivers in areas like Tennessee who get unpredictable weather this time of year, that means a set of all-weather tires. They're even growing in popularity with northern drivers who have unsafely braved winter on all-season tires -- don't get caught on wintry northern roads on a set of all-season shoes!
All Season Tires with a Twist
Most drivers know about all-season tires. What many don't know is that all season tires aren't actually designed to drive in all four seasons, unless you live somewhere that doesn't get winter weather.
For drivers looking for a year-round tire to keep them safe in winter conditions, an all weather tire is a great solution. The name is similar, but the function is different: Nokian Tyres invented the all weather tire to be rated for winter use, which means it can be driven in snow, summer heat, spring rains and everything in between.
How Do All Weather Tires Work?
Our all weather products are able to handle year-round weather conditions because of their tailored tread pattern and rubber compound. For some of our all-weather products, an asymmetrical tread design makes the tire stable enough to thrive in rain and heat -- the outside looks a lot like an all-season tire. But the inside of the tire has grooves that channel away snow and slush, removing slippery obstacles from the road.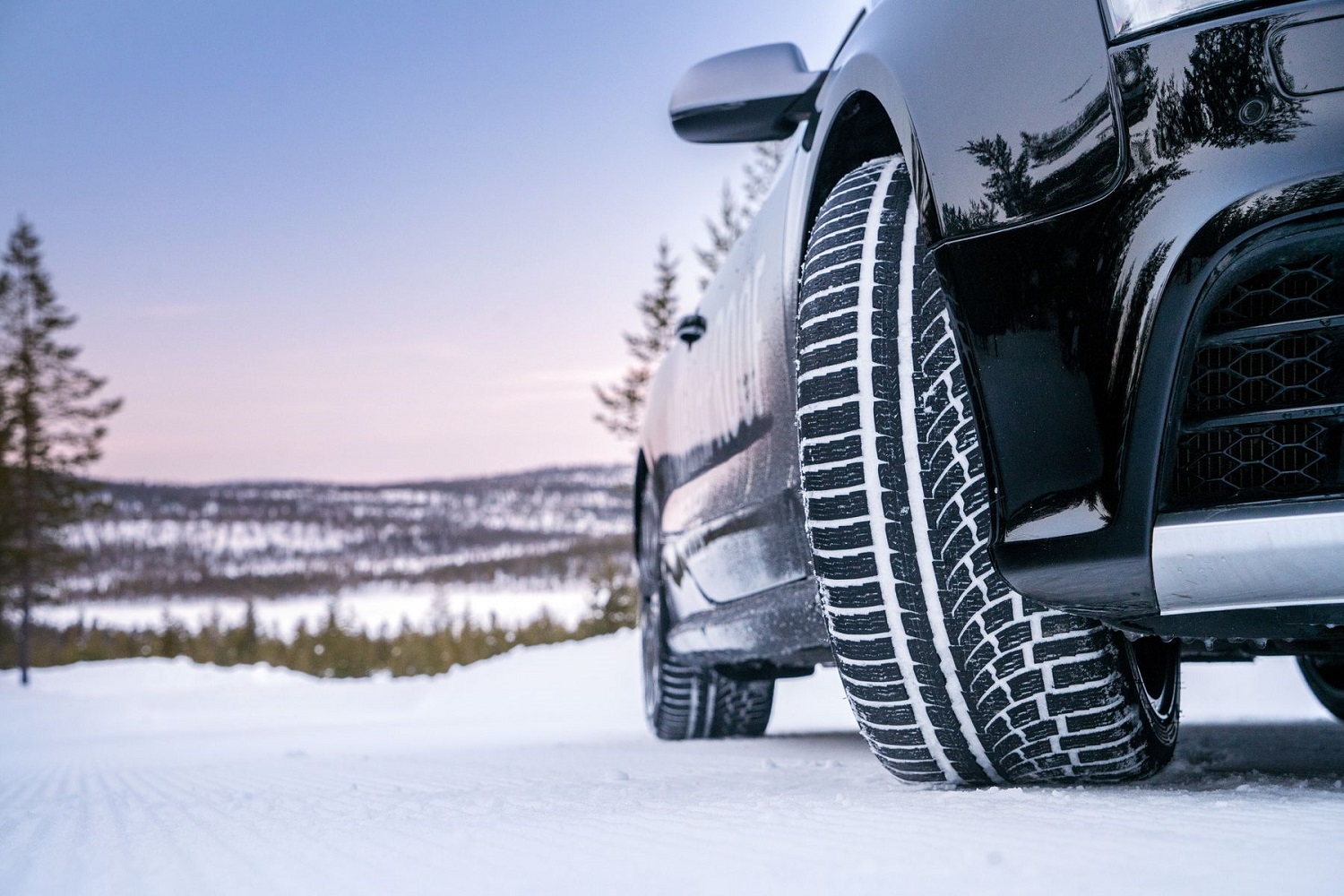 The outside of this all-weather tire looks like an all-season tire, but the inside looks and behaves more like a winter tire.
And with all of our all weather products, the tread compound is softer than you'll find on all-season tires, which typically harden like hockey pucks when the temperature drops below 45 degrees Fahrenheit (7 degrees Celsius). All weather tires stay soft in frigid conditions, which means they're more responsive to the road even when there's no snow, ice or slush.
Tell Me About Nokian Tyres' All Weather Tires!
We're glad you asked! We make all-weather tires for passenger cars, SUVs and light trucks.
The Nokian WR G4 and WR G4 SUV are the latest generation of year-round safety and an extension of the first all weather tire line, which we debuted a couple decades ago. These tires combine high-performance all-season handling and reliable winter grip to provide stability any time of year. They're stocked with the latest technology, including an all weather dual performance compound and a proprietary tread design that thrives in cold, slippery conditions. The Nokian WR G4 SUV features Aramid Sidewall technology -- the same fibers used in police vests reinforce the sidewalls to help protect drivers from potholes and other road hazards.
Recently, we debuted a new all weather tire exclusively for sale at Discount Tire: the Nokian Tyres Encompass AW01. It's equipped with Aramid sidewalls and features a new tread pattern engineered to thrive in snow, rain and heat alike. Customers at participating Discount Tire locations are eligible for a rebate when they purchase a set of the Nokian Tyres Encompass AW01 between Feb. 14 and 28.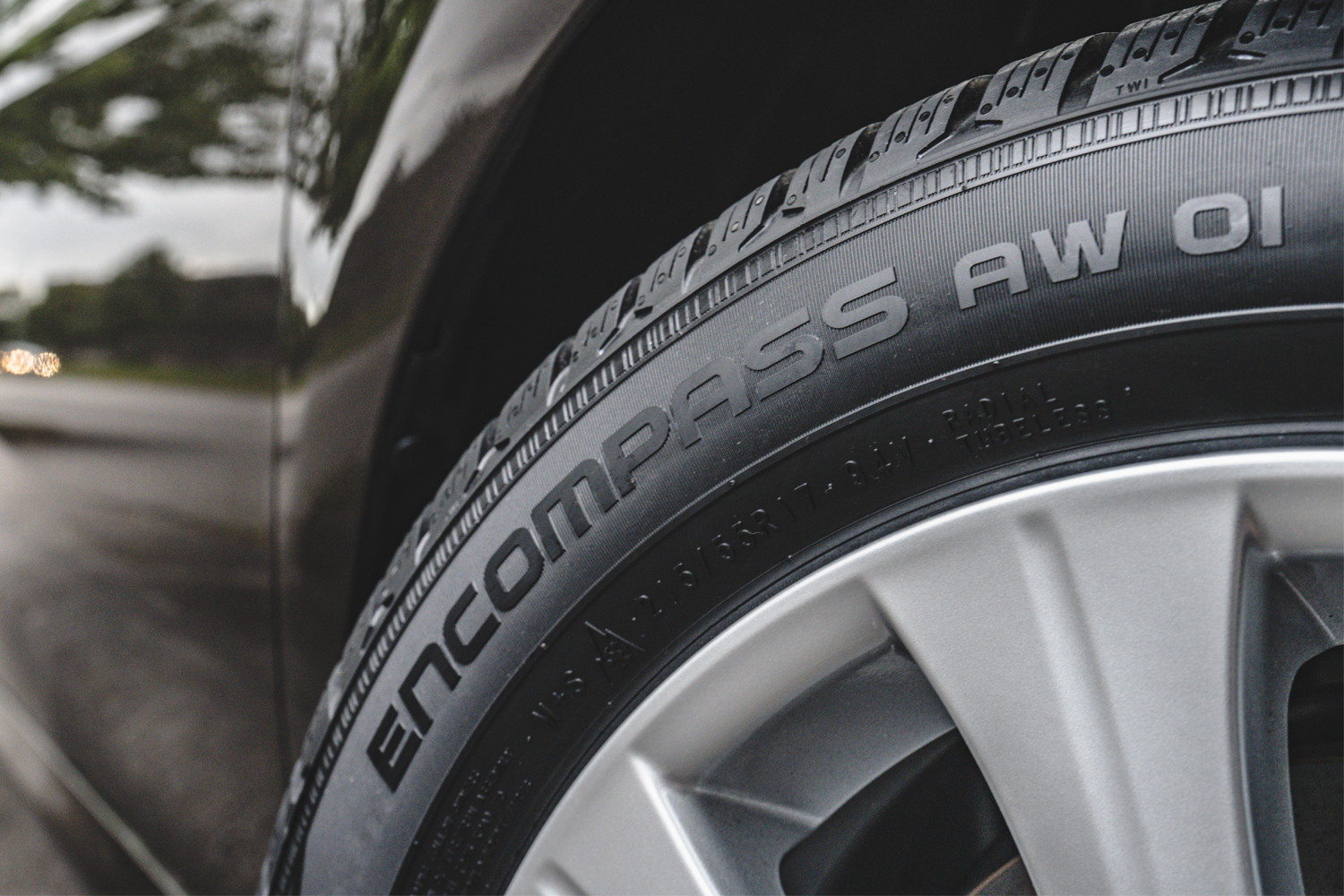 The Nokian Tyres Encompass AW01 is exclusively available at Discount Tire.
If you're in my boat and don't always know what winter will throw at you, buy a set of all weather tires at a dealer near you. Then, when you face winter conditions like the mess we're about to get in Tennessee, you'll be able to tackle slick roads with the same confidence you've got on a rainy spring night or searing summer afternoon.
Did you learn something from this article? Share it with your friends and family on Facebook so they can drive safer as well: