Here's what people are saying about our pothole-resistant passenger tire
What happens when you introduce a passenger tire that comes with a Pothole Protection program thanks to Aramid-reinforced sidewalls?
The tire gets attention.
We launched the Nokian Tyres One in January 2021, and it has received a groundswell of attention ever since. Here's what people are saying about the tire.
Car and Driver
One of the premier automotive publications in the world attended our virtual launch event and wrote a glowing recap.
"A tire that can better handle hazardous road situations while having a tread life expectancy of 80,000 miles is a promising prospect," says Assistant Technical Editor Max Mortimer. "Nokian [Tyres] is known best for its winter tires, and from those strong bloodlines come traits and experience beneficial to all types of tires, not just the ones used in the coldest months."
Mortimer goes on to zero in on our Aramid Sidewall technology, which is found in many of our products but makes its passenger-tire debut in the Nokian Tyres One.
Forbes Wheels
Forbes has a thriving automotive website, and its experts went deep into the claims we made at our launch event for the Nokian Tyres One.
"Nokian [Tyres] may not be a household name in the United States, but the Finnish tire manufacturer is taking a bold move by offering a standard 'Pothole Protection' warranty for its new all-season passenger car tire," writes Andrew Wendler. "Treadwear warranties for passenger car tires have been inching to the 100,000-mile mark for a few years now, but the One's 80,000-mile treadwear expectancy is still impressive."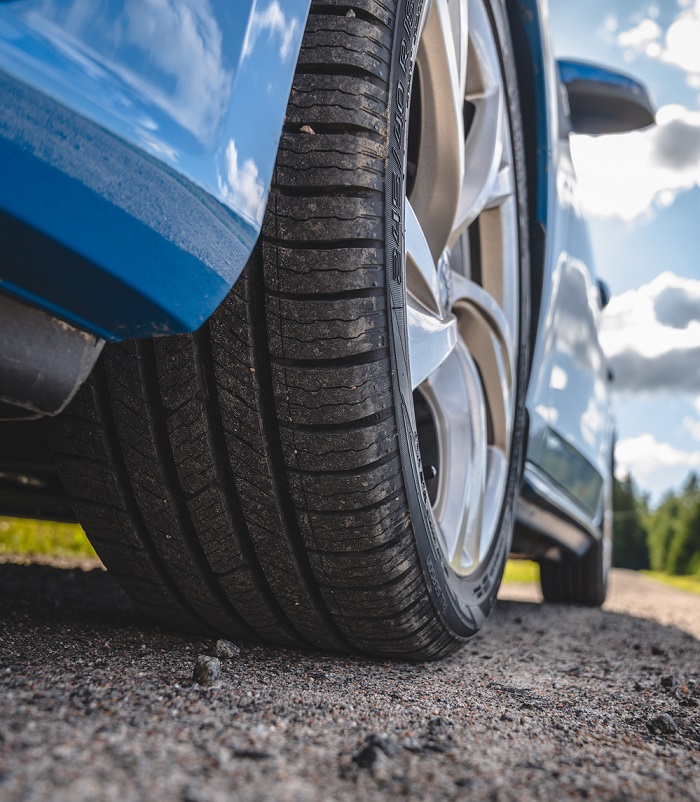 The Aramid-reinforced Nokian Tyres One comes with a Pothole Protection program.
MotorBiscuit
"Can Nokian's New All-Season Tire Really Last for 80,000 Miles?" That's what MotorBiscuit wants to know -- and we're confident they'll like the answer drivers eventually give them.
"Although Finnish company Nokian Tyres is arguably less well-known in the US...it has an extensive history," writes Matthew Skwarczek. "It was the first company to create a dedicated winter/snow tire, for example. And its Hakkapeliitta line is one of the best winter tires you can buy, Car and Driver reports."
The profile continues:
"However, Nokian Tyres also makes all-season tires. And in a recent press release, the company claims it developed its newest model, the One, specifically for the North American market. In particular, the potholes that ravage many of our roads."
Driving.ca
How do journalists north of the border feel about the new tire? Matthew Guy knows us well -- he attended the launch of the Nokian Tyres One HT in 2019. And he's bullish about the new passenger tire's prospects.
"Nokian [Tyres], a tire company with roots in Finland, is known by most for its tremendous and very capable line of winter tires. Now the brand is seeking to gain a bigger toehold in the North American all-season market — and it's hoping a gold-plated warranty will turn some heads," Guy writes for Driving.ca. 
One of Canada's most respected auto journalists, Guy details the product's specs and calls the Pothole Protection program a "gold-plated warranty."
We think it's pretty golden too, Matt!
If you'd like to learn more about the tire that's getting all this attention, visit NokianTires.com/One.