Here's why four-wheel-drive is overrated on winter roads
Winter is near, and with it comes the most challenging season for driving. Snow, ice and slush make journeys treacherous during one of the busiest travel periods of the year.
To make matters worse, many drivers have a false sense of security that four-wheel drive is enough to keep them safe when smooth roads turn slick. And that couldn't be further from the case.
"Many drivers think four-wheel drive is sufficient to keep them safe in tough winter conditions," said Steve Bourassa, director of products for Nokian Tyres, the inventor of the winter tire. "Unfortunately, that can lead to a false feeling of confidence that could actually reduce their safety."
What's wrong with four-wheel drive?
Drivers of pickup trucks and SUVs love touting their advantages on snowy and icy roads. Their typical message: that four wheels in motion provide their vehicles with more momentum to get up hills and through accumulated snow and slush.
But what about when those drivers need to stop or steer?
Then, that same momentum can turn into disaster when a heavier vehicle tries to stop quickly on a slick surface. And four-wheel drive does little to stabilize the vehicle on tight turns — it can keep you moving forward, but without an ideal level of precision. 
Tires play a vital role
To maximize your chances of staying safe in tricky winter conditions, take a close look at the tires you're putting on those four wheels. They are the ultimate key to traction, handling and braking, whether you're relying on two wheels or four.
All-season tires harden like hockey pucks in cold temperatures and lose a significant amount of traction. That's right: The term "all-season" is a misnomer. Unless you live in the extreme southern U.S., all-season tires aren't ideal for winter use.
On the other hand, winter tires have softer compounds that remain flexible in frigid temperatures, allowing for more precise contact with snowy, icy and cold surfaces. In some conditions, a two-wheel-drive vehicle with winter tires can be safer than a four-wheel-drive vehicle riding on all-season tires.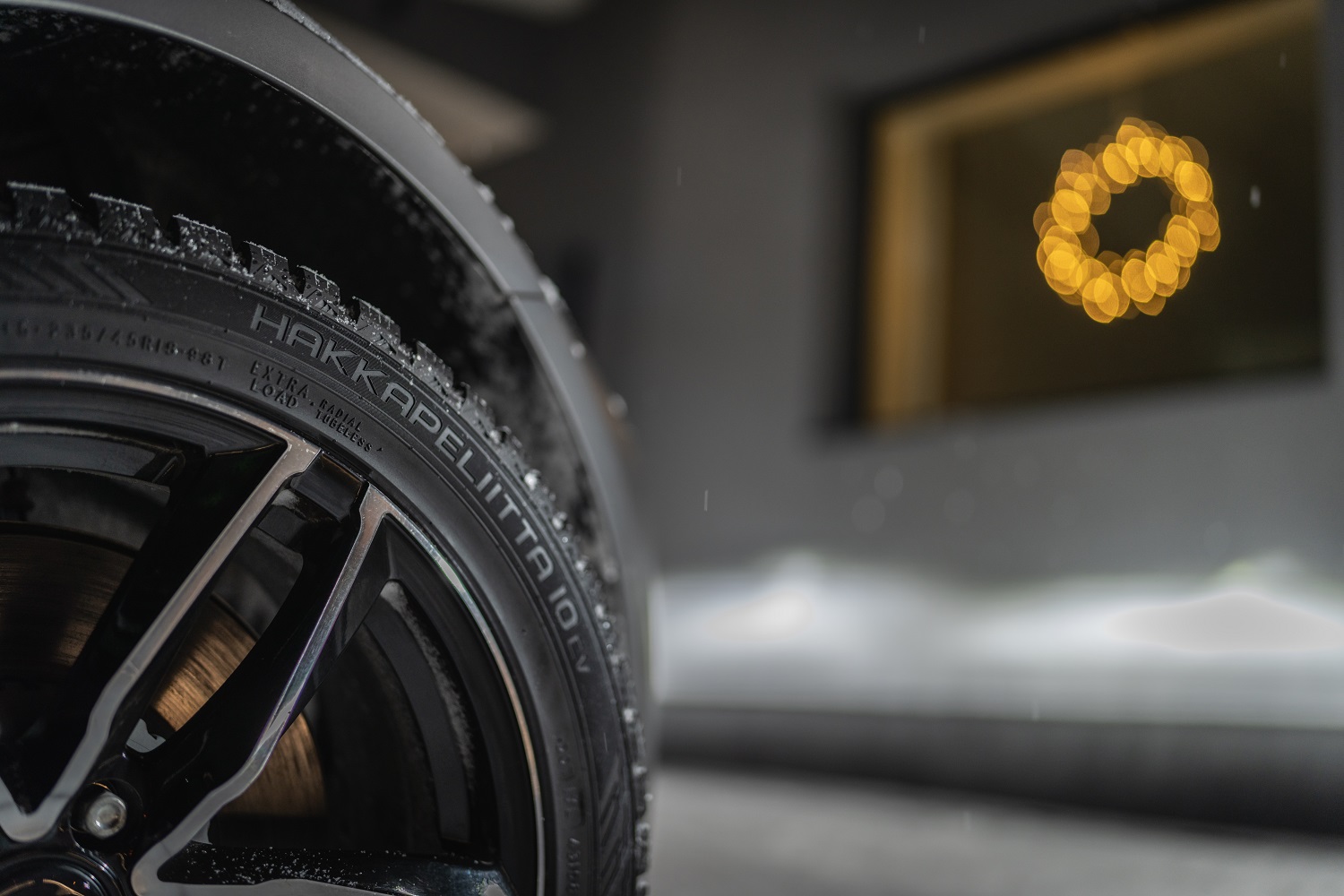 The Nokian Tyres Hakkapeliitta 10 EV is a studded winter tire designed for electric vehicles.
Which winter tires should you choose?
Some winter tires even come with metal studs that dig into ice and packed snow. Studded tires, like the Nokian Tyres Hakkapeliitta 10 SUV, dramatically improve grip and make acceleration and braking much easier than with a four-wheel-drive vehicle on all-season tires. But high-quality non-studded winter tires also thrive when conditions are at their worst; and unlike studded tires, which are restricted in some states, non-studded winter tires are legal everywhere.
If you live in an area that experiences sustained wintry conditions, consider using a set of winter tires when temperatures drop consistently below 45 degrees Fahrenheit. If you only visit winter — or winter visits you — all-weather tires are another good option. They are certified for winter driving but suitable for year-round use, unlike winter and all-season tires.
"It's easy to confuse all-weather with all-season, but all-weather tires are truly meant for driving in any type of weather," Bourassa said. "While nothing is safer than a winter tire in snow and ice, all-weather tires are great for drivers who want to upgrade their four-wheel-drive vehicles to a true four-season option."
Nokian Tyres just introduced a new studded winter tire that provides the next generation of safety for drivers who face sustained winter weather — the Nokian Tyres Hakkapeliitta 10. Drivers interested in equipping their four-wheel-drive vehicles with the ultimate in winter driving safety can learn more at NokianTires.com/10.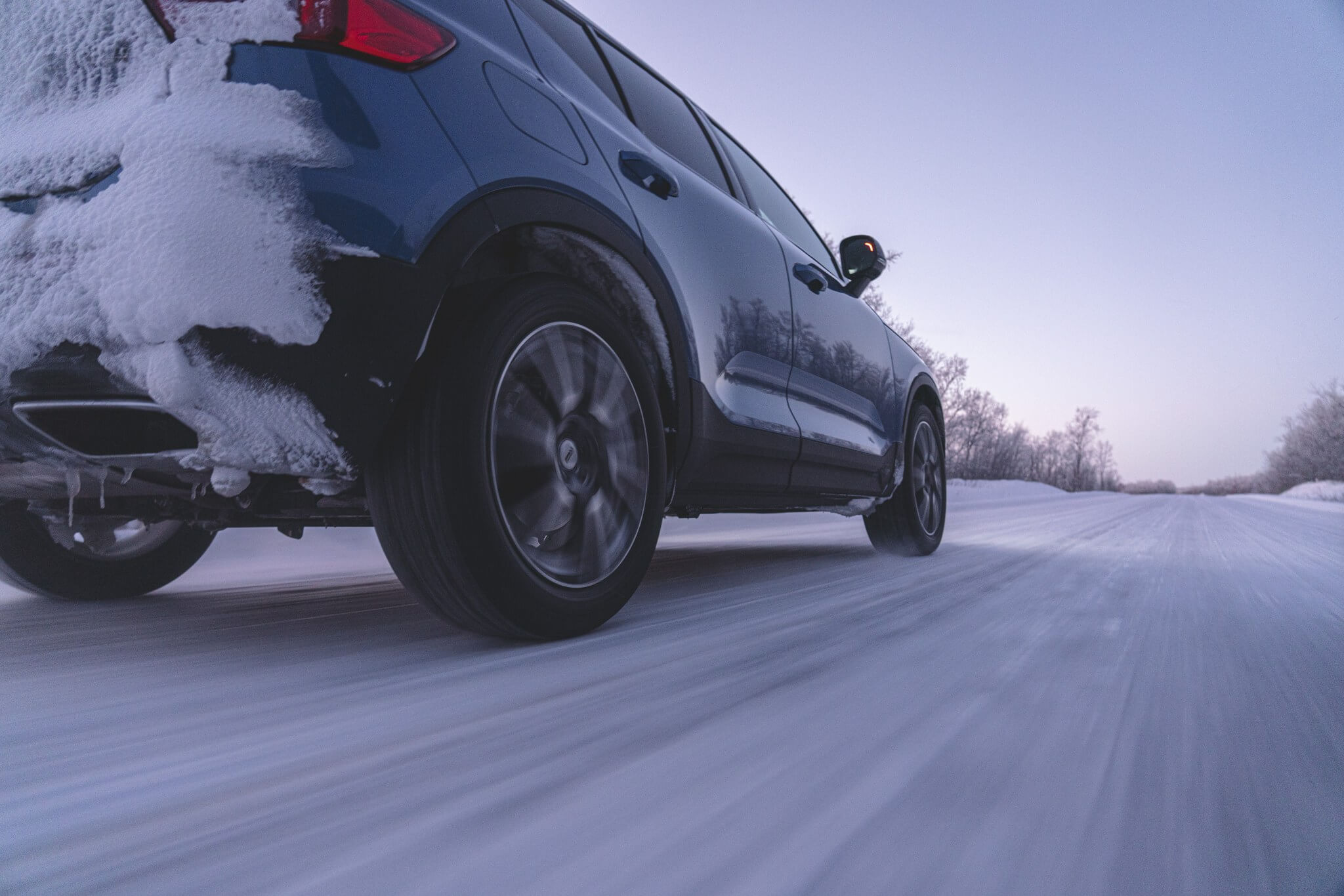 The Nokian Tyres Hakkapeliitta 10 SUV makes winter driving more secure, on two wheels or four.