How Nokian Tyres Helps Make Adventure Possible
August 25, 2022 - Are you ready for your fall adventures?
That's only half the battle. Your tires need to be ready, too.
Fortunately, Nokian Tyres lives for this time of year. Here are some ways we can team up with you to make adventure possible and take your trips to the next level.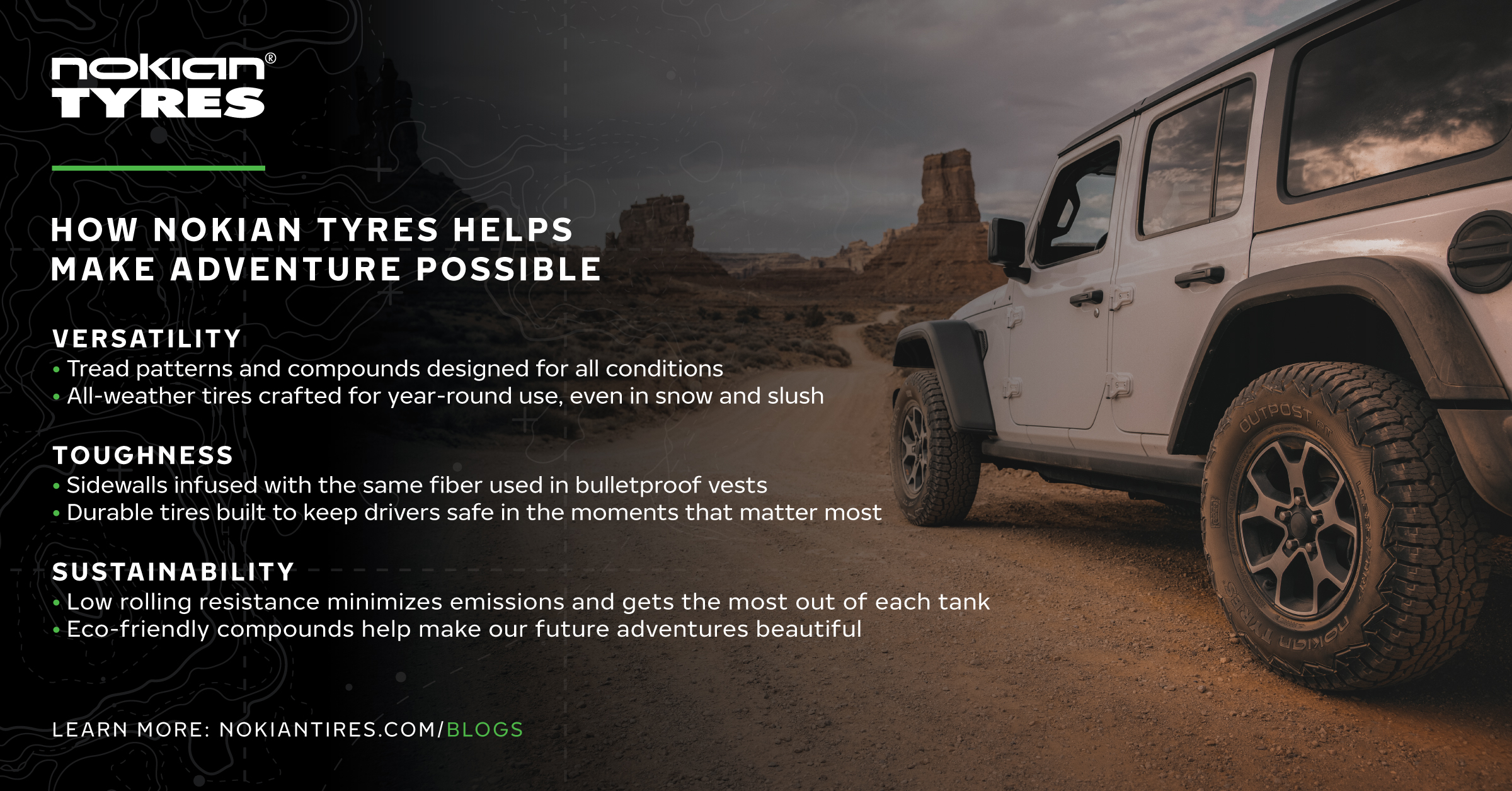 Versatility
The best getaways allow you to forget the forecast, ignore road conditions and journey wherever you want, whenever you want. If that sounds unrealistic, you might be riding on the wrong set of tires.
Nokian Tyres crafts tires to provide peace of mind for any road, any time of year. That means responsive tread compounds that adapt well to cold weather while still thriving in heat and rain. It also means tread patterns tailored to the roads you'll encounter -- deep tread for off-road grip, special siping to channel rain away from the road, and snow claws in our all-weather and winter tires.
We invented the winter tire to protect drivers in Arctic snow and ice, and we use that same technology to bolster our all-weather tires, which are built for year-round use but certified for winter, too. Unlike all-season tires, which harden in cold and slide in snow, all-weather tires have the three-peak mountain snowflake emblem that attests they're meant for snow and slush, in addition to spring and summer weather.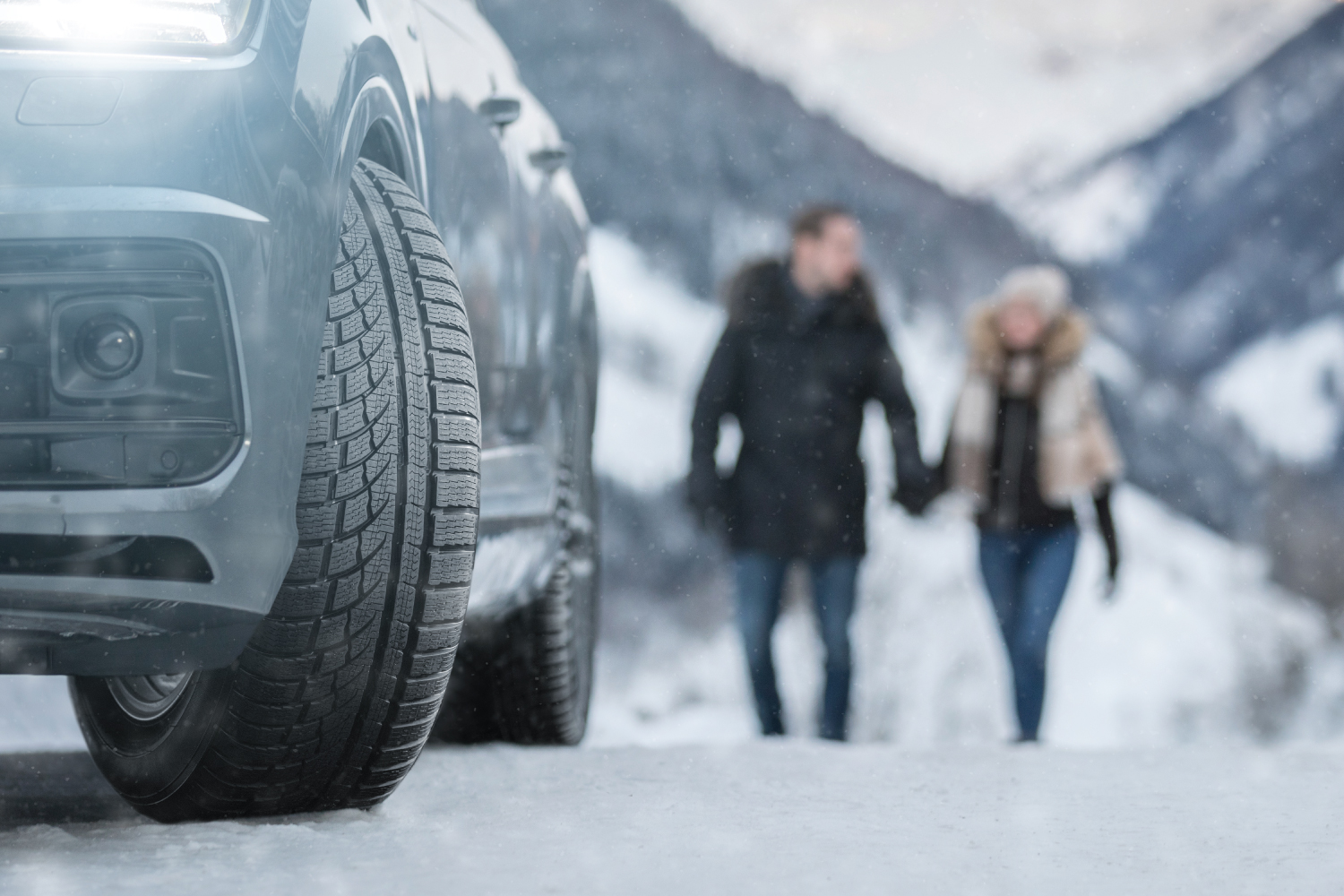 The all-weather Nokian Tyres WR G4 is versatile enough for every season.
Toughness
The greatest adventures put travelers to the test. That means things will get rocky sometimes. We're ready for that.
We infuse the sidewalls of our light truck and SUV tires with the same fibers used in bulletproof vests. You can also find that material, Aramid, in the Nokian Tyres One, the first time we've put it in a passenger tire. 
Aramid is a lightweight fiber that provides extreme resistance to blowouts and punctures without reducing the tire's performance. It allows us to offer a Pothole Protection program that gives confidence that road hazards are no match for our tires' toughness. 
Yes, our tires last tens of thousands of miles. But they also help keep you safe in the moments that matter most.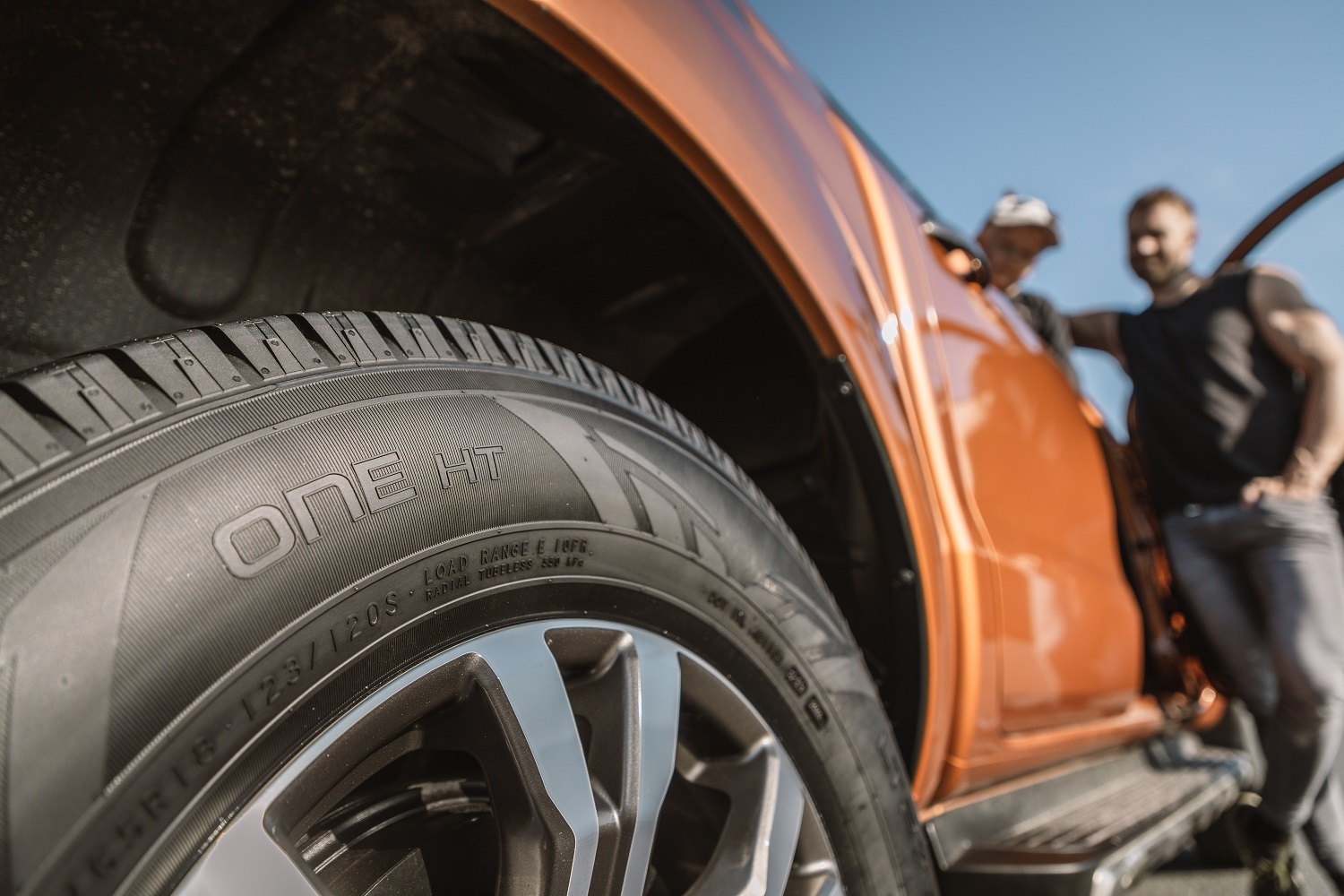 The Aramid-infused Nokian Tyres One HT.
Sustainability
We want to make adventures possible for decades to come. That's why we're an industry leader in sustainability.
Nokian Tyres products have low rolling resistance. That means they require less energy to propel your car along the road, which uses less fuel and produces lower emissions. It's the ultimate win-win for your adventures, extending the range you can travel on each tank while keeping the air cleaner.
We were the first tire manufacturer to remove harmful high-aromatic oils from our tire compounds, and we craft our products at one of the most eco-friendly tire production facilities in the world -- so you can feel good about the tires you're using for your adventures.
Where do you plan to take your Nokian Tyres products this fall? Wherever you may roam, we'll strive to make your wildest adventures come true.
Did you learn something from this blog? Share it on Facebook: