The surprising material that helps you avoid tire damage
When people ask us for tire safety tips, we point to the makeup of the tire itself. Toughness comes from what we're made of, and tires are no exception!
You'll never believe what we use to help drivers avoid blowouts due to road hazards.
You may not have heard of Aramid, but you're familliar with its use. It's better known by its trademarked name of Kevlar. The same properties that make it the core ingredient in protective vests help the material resist tire damage, making your tire more durable.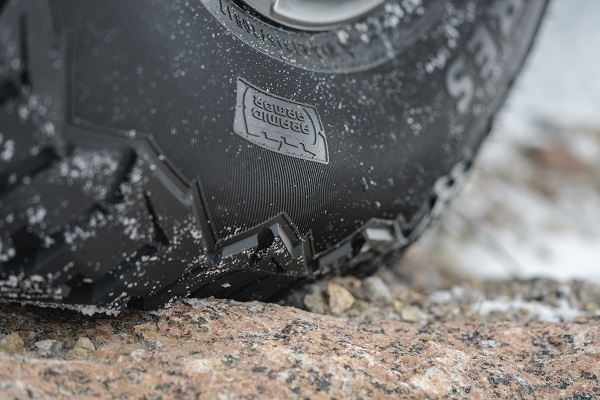 Aramid fibers reinforce the sidewalls of Nokian Tyres light truck and SUV tires, plus the passenger Nokian Tyres One.
"Aramid provides mechanical strength to the tires," says Nokian Tyres Director of Products Steve Bourassa. "By meshing together with the rubber, it kind of acts like fiberglass would. It's a lightweight material that adds mechanical strength and helps prevent damage that would cut your sidewalls or create road hazard bubbles you sometimes see on your tires."
Even better, Aramid is a lightweight fiber. That means its inclusion in our compounds has little to no impact on our tires' performance or fuel efficiency. Aramid truly is all benefit, no drawbacks. And it allows us to offer Pothole Protection for many of our products.
We use Aramid in the sidewalls of our SUV and light truck tires. We also employ it in our popular all-season passenger tire, the Nokian Tyres One. And in products like the Nokian Tyres Outpost Family, LT-metric versions also have Aramid fibers beneath the tread – an innovation we call Aramid Tough Armor.
We're so confident in Aramid technology that these products come with Pothole Protection. We're forging tough, versatile tires that give drivers peace of mind without reducing performance or raising rolling resistance.
"One way a tire manufacturer can reinforce a tire is by adding more rubber to the sidewall that would make it stronger, but that would create a heavier tire and change the dynamics of the tire and the handling properties," says Bourassa. "By making the tire heavier, it would also detract from the rolling resistance. Nokian Tyres is developing ways of reinforcing the tires without adding significant weight. Aramid fibers are a great way to do that."
Consumers praise the durability and peace of mind they get from their Aramid-infused tires.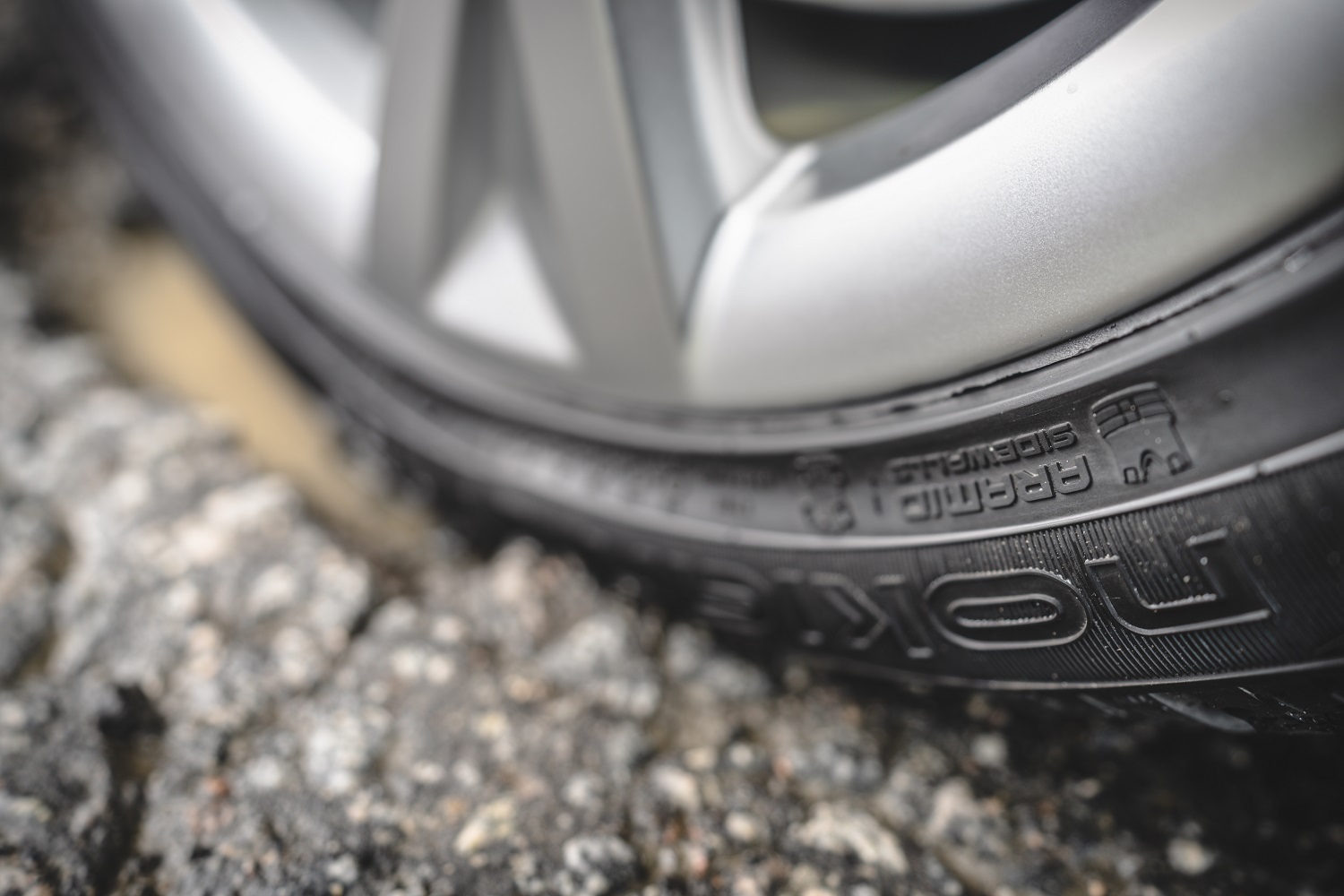 Aramid fibers reinforce the sidewalls of our most popular all-season tire, the Nokian Tyres One.
"The Aramid sidewalls are an added peace of mind when off road! Couldn't ask for a better tire," says a driver in a web review of the Nokian Tyres Outpost APT. "This will be my go-to tire [from] now on."
Another driver loves the Aramid protection of the Nokian Tyres One.
"I was blowing tires left and right on my 1991 Toyota Celica until I switched to the Nokian Tyres One," reads their online review. "Quiet, smooth ride and any pothole that gave me trouble before was put to shame by the Aramid Sidewalls."
For strength and durability that leads to ultimate tire safety, nothing tops the Aramid fibers found in our light truck and SUV tires, plus the Nokian Tyres One passenger tire.
To learn more about how our Aramid technology leads to driving safety, visit our Pothole Protection page.
Did you learn something of interest from this article? Share it with your friends and family on Facebook: