This video will make you stop and think about winter tires
We've all heard the following words -- and some of us may have even said them.
"Winter tires may be useful for some people, but I'm used to driving on slippery roads. I'll be fine without them."
It's good to be confident on the road, and if you're reading this, you probably have some experience white-knuckling your way through winter. But our skills can only take us so far until they reach a stopping point: braking ability. When roads turn icy, winter tires stop significantly faster than their all-season counterparts -- enough to make even the most confident drivers reconsider their boasting.
Watch this video once, and you'll stop questioning whether winter tires are really necessary.
At 25 miles per hour, it took ultra-high-performance all-season tires a mind-blowing 203 feet to stop on ice. By comparison, it took our non-studded winter tire just 118 feet at the same speed. 
Here's another video that showcases the difference, this time on snow and at a higher speed.
Once again, the Nokian Hakkapeliitta R3 winter tire wins -- this time by nearly 100 feet! 
Studded tires provide the absolute safest performance on ice and hard-packed snow. The studs are built to dig beneath the watery film on top of the ice and provide sure, stable braking. And our latest studded products are equipped with technology that makes cornering safer than ever, protects the road and resists corrosion. There is no safer choice in extreme winter weather.
But as you can see, non-studded tires are also an outstanding option on ice and snow. The Nokian Hakkapeliitta R3 is equipped with cryo crystals throughout the tread that dig into ice and packed snow, in the same way studs do.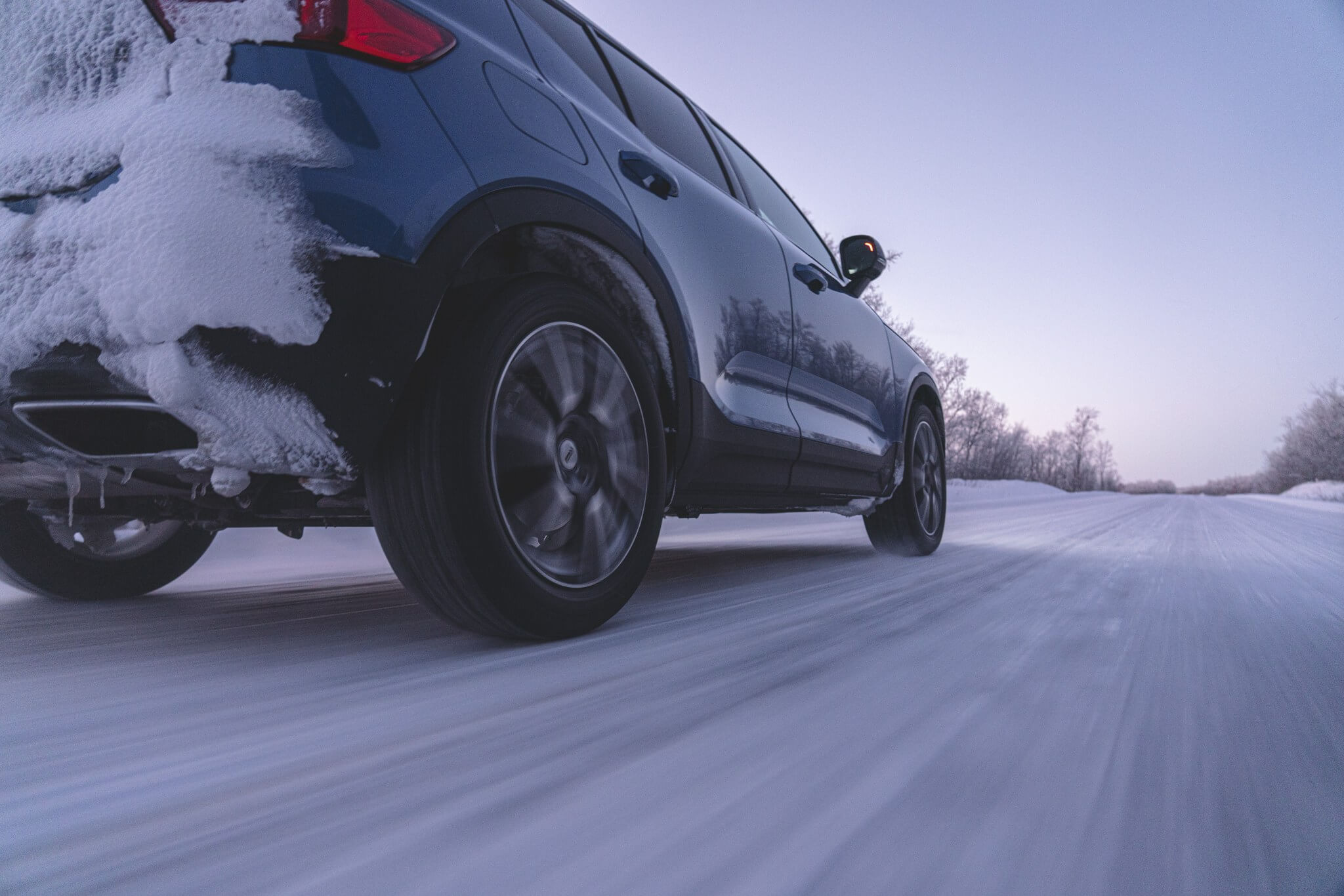 All-season tires, meanwhile, aren't built for all four seasons unless you live in Arizona. Their compounds harden significantly when temperatures drop below 45 degrees Fahrenheit, which means they dramatically lose their responsiveness to the road.
Here's a video that breaks things down by the numbers.
If these videos make you interested in purchasing winter tires, you can learn more about ours here. We also make a year-round driving option that's certified for winter roads -- all-weather tires, which are great for areas that experience mild or unpredictable winter weather.
To schedule an appointment to buy winter-approved tires, visit our Dealer Locator.