Why don't more drivers consider all-weather tires? A major news outlet inquires
Why don't more drivers consider all-weather tires?
It's a question born from confusion. 
Most drivers know about all-season tires. What many don't know is that all-season tires aren't actually designed to drive in all four seasons, unless you live somewhere that doesn't get winter weather.
For drivers looking for a year-round tire to keep them safe in winter conditions, an all-weather tire is a great solution. The name is similar, but the function is different: Nokian Tyres invented the all-weather tire to be rated for winter use, which means it can be driven in snow, summer heat, spring rains and everything in between.
So, back to the original question: Why don't more drivers know about all-weather tires? A respected Canadian news outlet, The Globe and Mail, explored the topic after testing our all-weather products at an event in Toronto. 
"For those who don't drive much, or live in more temperate winter climates, such as Toronto or Vancouver, a set of all-weathers might be the perfect choice," says journalist Neil Vorano. 
Why?
"All-weathers...have a more aggressive tread pattern, or sometimes a hybrid pattern; a Nokian brand all-weather, for example, has more of an all-season tread on the outside of the tire – better for cornering in summer and lower road noise – and a winter-like tread on the inside for snow traction," Vorano explains.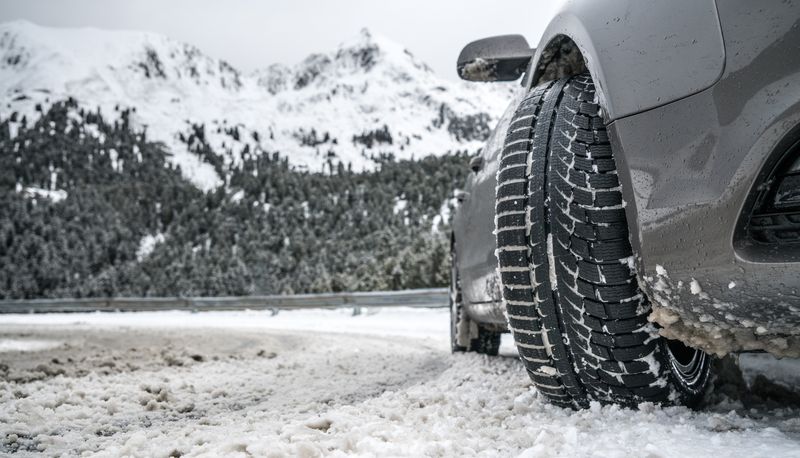 The Nokian Tyres WR G4 premium all weather tire.
The story cites independent testing from multiple sources that confirms that all-weather tires have shorter stopping distances on snow and ice than all-season tires -- though nothing beats a dedicated winter tire in those conditions.
Read the full story here. By the end, we think you'll be convinced that all-weather tires far surpass all-season tires when it comes to driving safely in winter.