Why one tire dealer says all weather tires are like boots
Howie Fetzer built his business around a fact that remains a secret to most drivers:
All-season tires aren't designed for use in all four seasons.
We'll pause while you throw up your hands in exasperation. The term "all-season" tires was created decades ago to deliver assurance that tires can handle at least minimum exposure to every type of weather.
But Fetzer, the owner of Fetzer Tire in Connecticut, has succeeded by offering drivers an upgraded option: all weather tires. They're built for year-round use but offer safer performance in snow, slush and cold. Nokian Tyres invented the first all weather passenger tire just over two decades ago.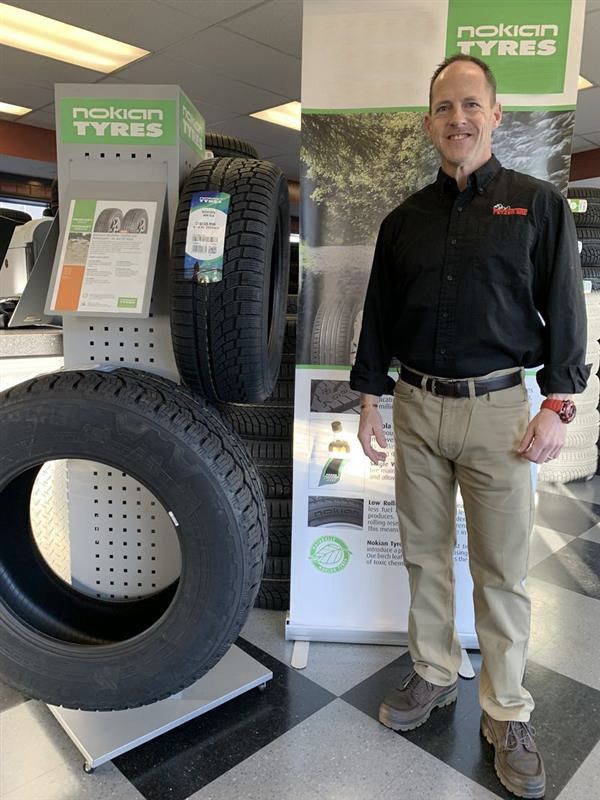 Howie Fetzer at his tire shop in Fairfield, Connecticut.
"We knew this was the perfect tire for where we live in the Northeast," Fetzer said. "For the last 22 years, it's a market we've been growing. The Nokian Tyres all-weather tire category has been the only all-weather tire we've ever sold or would ever recommend."
Now, Nokian Tyres all weather products make up between 85 and 90 percent of his sales. Why? Because once his customers put tires like the Nokian Tyres WR G4 on their cars, they don't want to drive anything else.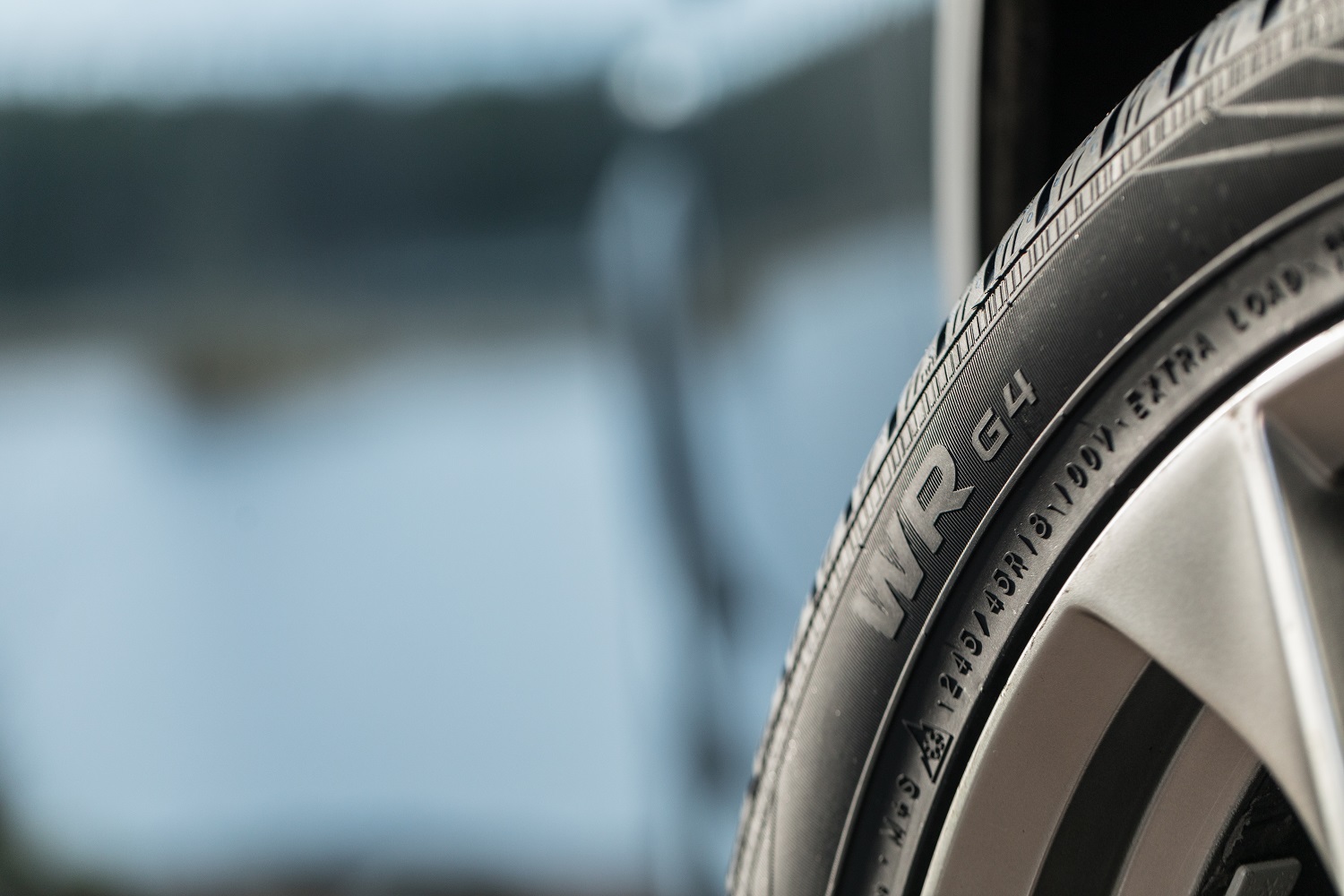 The all-weather Nokian Tyres WR G4.
"Anyone who bought the all-weather tire wasn't taking it off, and the Nokian Tyres all-weather product was holding up as well or better than other manufacturers' all-season tires," said Fetzer. "Fifty-five to 60 percent of our all-weather sales come from repeat customers or people coming in asking for the product because they've heard from friends or family that this is the tire they wanna have on their vehicles."
What sets an all weather tire apart from an all season? An all weather tire delivers four-season peace of mind thanks to a softer compound and a tread that's designed to thrive rain, snow or slush.
One side looks like an all-season tire, while the inner shoulder is built to carve through snow and slush. A versatile tread compound stays soft in much colder conditions than a standard all-season tire, which hardens and becomes less effective at 45 degrees Fahrenheit (7 degrees Celsius).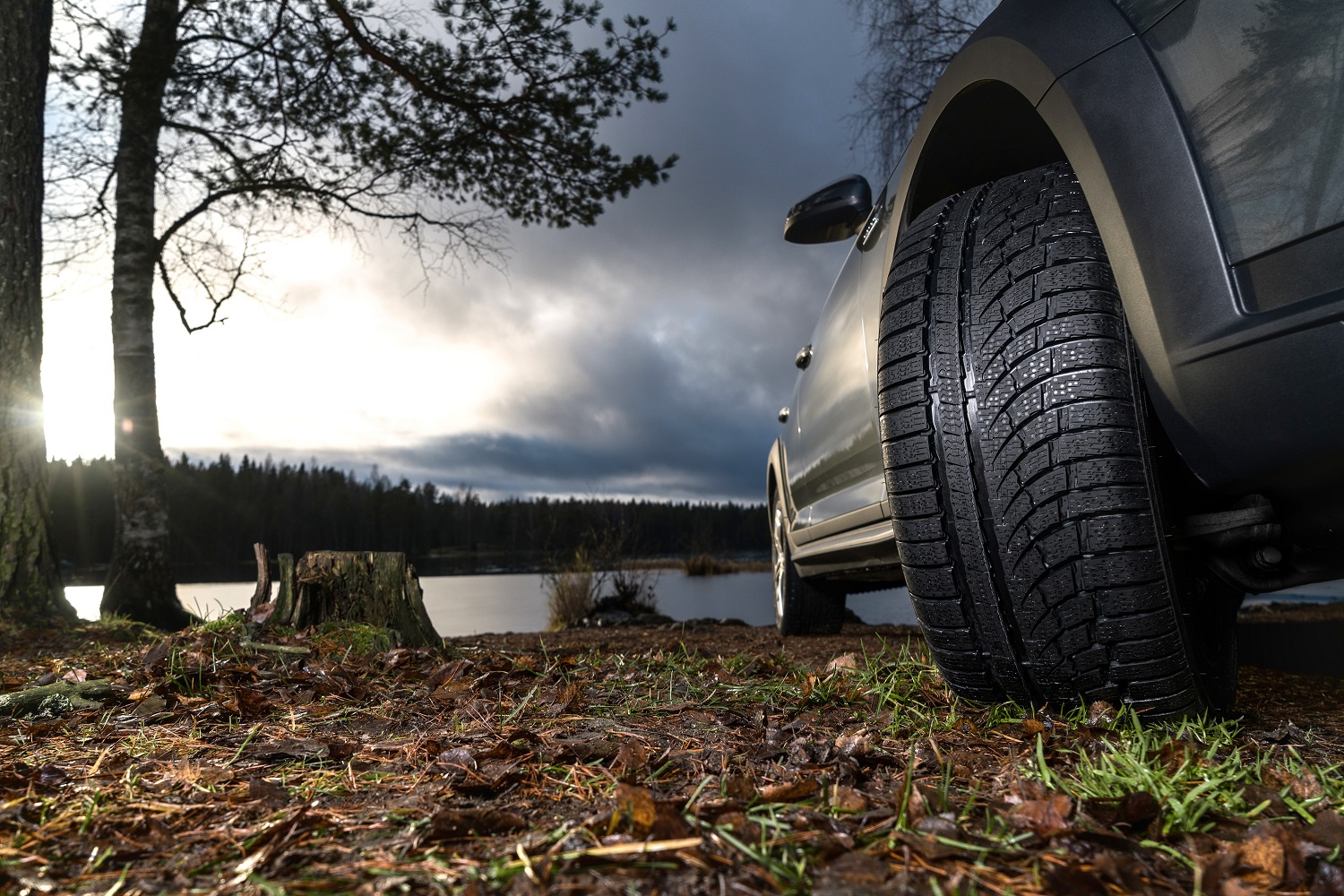 Here's a good look at the asymmetrical tread pattern on the Nokian Tyres WR G4. The inside looks like a winter tire, while the outside resembles an all-season.
"Because the tire is gonna be used in all seasons, it needs to have good handling and wet braking properties," said Nokian Tyres Director of Products Steve Bourassa. "But you need to tweak the product a certain amount to be able to pass the three-peak mountain snowflake certification test. It needs to have the right winter capabilities in snowy and icy conditions to satisfy consumers and keep them safe."
How do you know whether you're driving on a set of all weather tires? Look for a three-peak mountain snowflake emblem on the tire's sidewall.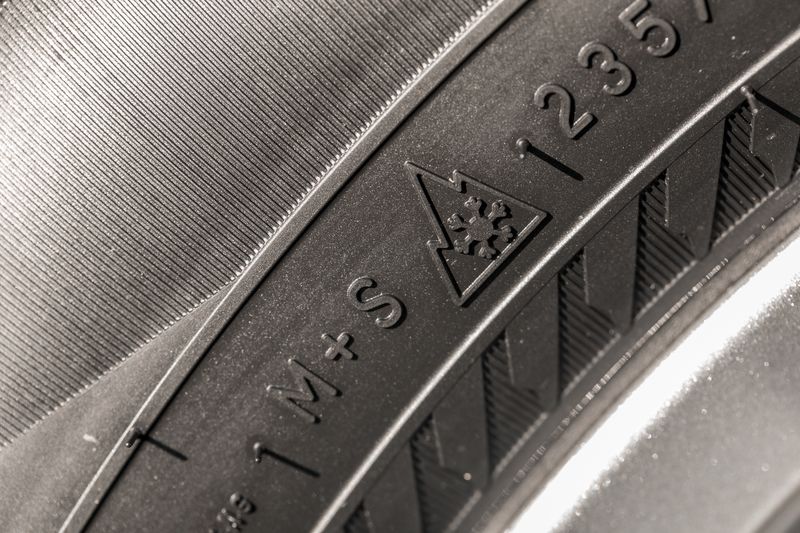 The three-peak mountain snowflake emblem indicates a tire is certified for winter use.
There's one group of people who probably shouldn't use all-weather tires: drivers who live in areas that experience severe, sustained winter weather. There's still no safer option in winter than dedicated winter tires.
"Somebody who has been using winter tires for a long time might not be the best consumer for that product," he said. "But the consumer who has been driving on all-season tires [in winter] is an excellent choice for all-weather – something that will give them better winter traction with minimal compromise compared to what they expect from all-season tires."
Fetzer agrees, but phrases it a different way.
"I use a very simple analogy – think of your tires like the shoes you wear," said Fetzer. "You're only as safe as the contact you're making with the ground. A high-performance tire is a dress shoe. An all-season tire is a sneaker. An all-weather tire is a boot you can wear year-round; it's comfortable like a sneaker and dressy enough to go out on a black-tie night."
Put the right boots on your vehicle: Experience #ThreePeakPerformance and unlock year-round peace of mind with a set of Nokian Tyres all weather products. Click here to find your nearest Nokian Tyres dealer.
Did you learn something from this blog? Share these driving safety tips with your friends and family on Facebook: