You're ready for winter! Is your car?
There's a chill in the air, and soon there will be snow on the ground. In fact, some areas of North America have already seen their first dose of winter precipitation! There's little more beautiful than stunning winter scenery -- but there's little more treacherous than driving on snow and ice without proper preparation.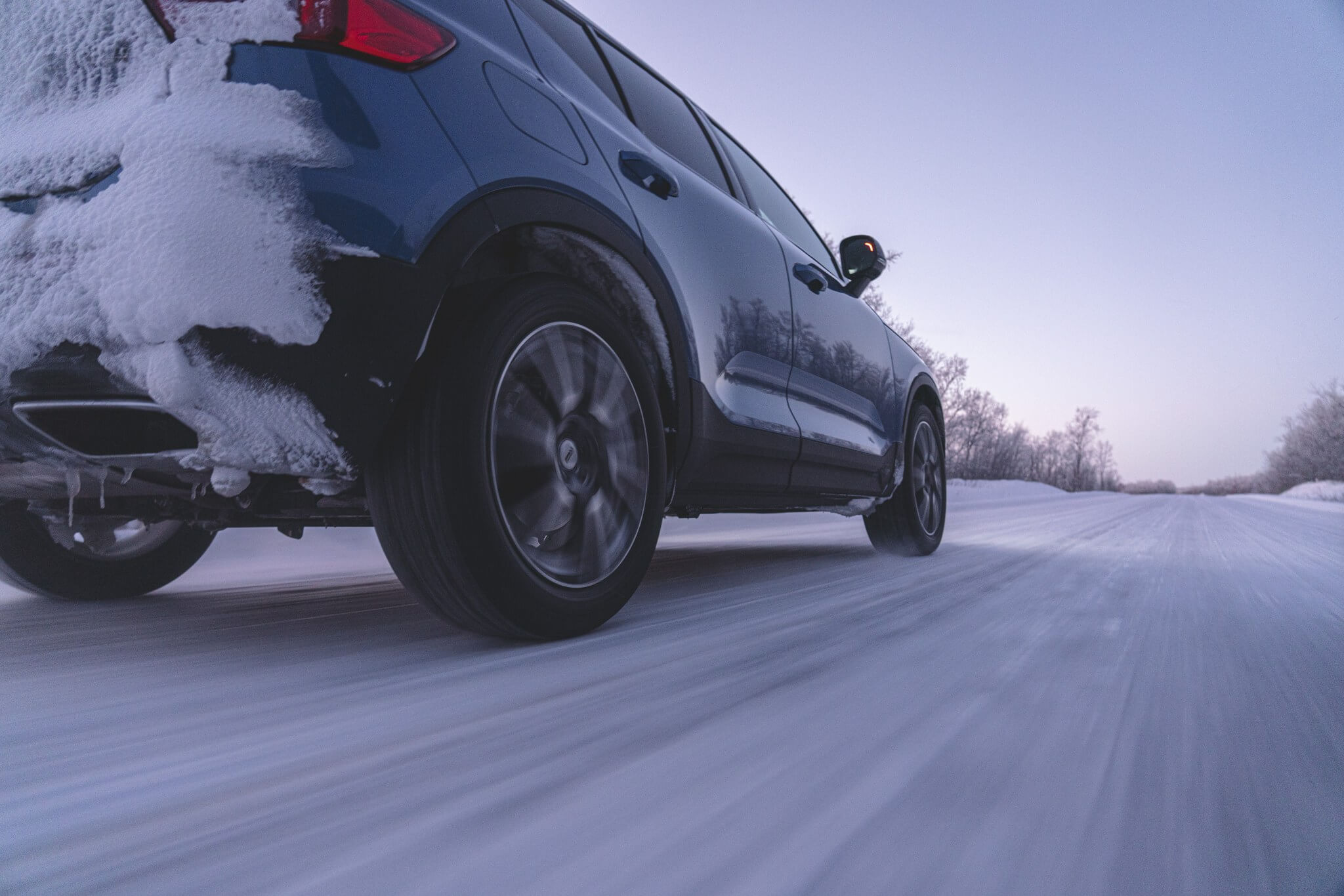 Winter driving can be tricky, and it's important to be prepared.
As the inventor of the winter tire, we know a thing or two about driving this time of year. So we thought we'd offer a list of helpful tips to make sure you're ready for whatever winter roads throw at you.
1. Use the right tires
You didn't think we'd bury this very far down the list, did you? It's simple logic, really: Slick roads are one of the biggest dangers of winter driving, and your tires are the only part of your car that touches the road. 
It makes sense, then, to make sure you're driving the right tires for winter roads. If you live in an area with lots of ice and hard-packed snow, studded winter tires like the Nokian Hakkapeliitta 10 are a great choice. If you experience sustained snow, a non-studded winter tire is the way to go. And if you visit winter or winter visits you, consider an all-weather tire -- it's a step up from an all-season, which isn't actually built for driving in cold, snow, ice or slush.
2. The pressure is on
When weather cools, tire pressure goes down; in fact, a 10-degree (Fahrenheit) drop can lower your tire pressure by as much as 1 psi. And when your tire deflates below recommended levels, it's more likely to suffer a blowout or lower your fuel efficiency. Make sure your tires stay inflated to the psi level in your owner manual or driver-side wheel well -- and check those inflation levels monthly or after large temperature changes.
3. Wipe away uncertainty
Windshields often bear the brunt of the impact when you're driving in tough conditions. Ice and slush can cloud your vision if you aren't prepared, so make sure you're topped up on all-season wiper fluid -- and that your windshield wipers are in peak operating condition.
4. Stock your car with essentials
Before you leave the house in wintry weather, pretend you'll be spending unexpected time in your car. Even if you're great at driving on slick roads, you never know when you'll get stranded due to someone else's accident -- or a sudden change in weather that makes driving too challenging to attempt. Be prepared with everything you'll need to stay safe and comfortable, including:
An ice scraper
A first aid kit
Water
Snacks
Blankets
Winter clothes and boots
Jumper cables
Phone charger
A portable power source that can charge your devices and even help jumpstart your car
Nokian Tyres cares about your safety. It's why we test our tires in Arctic extremes before they go within miles of a tire shop. And it's why we have a full set of safety tips on our website, so you can do your part to stay safe on the road!