Aiming to facilitate easy digital tire checks for millions of drivers: Nokian Tyres' SnapSkan service grows internationally
Tires are one of the most important safety accessories on a car, but they are only as safe as their condition allows. The digital SnapSkan service, developed by tire manufacturer Nokian Tyres in cooperation with the tire retail and car service chain Vianor, makes tire condition checking and monitoring simple and quick without any extra cost. The service is now launching five new checking points in the Nordic countries. The plan is to expand the service even further internationally.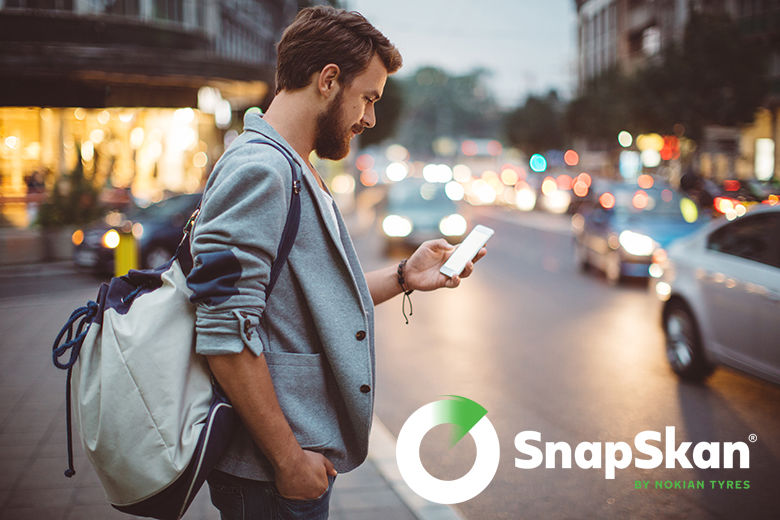 Nokian Tyres developed the SnapSkan service because it cares about its customers. SnapSkan is the world's first tire scanning service that is fully automatic and available at a public location to everyone. The goal for SnapSkan is to improve road safety for millions of people in the future.
- Caring and safety are at the core of everything we do. SnapSkan is a unique consumer service and it sets us apart from other tire manufacturers. SnapSkan allows us to communicate to the drivers not only the condition of their tires, but also what effects their condition has on road safety in general. I am very excited that the service is now available to even more drivers, says Hille Korhonen, President & CEO for Nokian Tyres.
SnapSkan is easy and free of charge
The free-of-charge SnapSkan service makes tire condition monitoring easy and quick for the driver. SnapSkan measures the tread depth of the car's tires using a drive-over scanner and sends the information directly to the driver's smart device. The service is located in places that drivers usually visit, eliminating the need for a separate stop or a drive to a checking station. SnapSkan can measure the tires on any passenger car and it works with all tire brands.
- We have received a massive amount of positive customer feedback regarding SnapSkan. 80% of the people we interviewed said the service was effortless to use and would recommend it to others. An even more important figure is that 70% felt that the service improves road safety. This is why we want to make the SnapSkan service available to drivers globally, says Ville Nikkola, the Program Manager responsible for the SnapSkan service at Nokian Tyres.
Now even more user-friendly
SnapSkan was first introduced in 2016 at the technology and startup event Slush. A prototype of the service was in use at a multi-story parking garage in Helsinki and the first customer service point was opened in June 2017 in a parking garage in Turku, Finland. The customer feedback from these first two service points was used to develop the entire SnapSkan consumer service even further.
-We have developed the service to be even more user-friendly from scanning to reporting. We feel that the service is now ready to be introduced to an even larger number of drivers, says Nikkola.
This week, a total of four new SnapSkan service points will be opened in parking garages in various locations across Finland. SnapSkan is also going international with the opening of a new service point in Oslo, Norway. This is the first SnapSkan service point outside of Finland. The plan is to expand the service further internationally in the future.
Further information:
www.snapskan.com
www.nokiantyres.com/snapskan
Photos and videos: www.nokiantyres.com/snapskan-photos
Nokian Tyres plc
Program Manager Ville Nikkola, tel. +358104017596, Ville.Nikkola@nokiantyres.com Marketing Manager Hanna Kivimaa, tel. +358104017440, Hanna.Kivimaa@nokiantyres.com
SnapSkan in brief
SnapSkan makes measuring tyre tread depth quick and easy by utilising the latest 3D scanning technology. SnapSkan scanners can be found at parking garages' exits or entries. Driver drives over the scanner ramp when they enter or exit the parking garage and SnapSkan automatically scans the tyres. Driver can opt-in by sms or online either before or after the scanning to get the digital report of their tyres' condition. If they choose not to opt-in, all the information SnapSkan has gathered of the vehicle will be permanently deleted within two weeks. If they opt-in for the report, it is sent to the driver's mobile device totally free of charge. The report includes the measurements of tyre treads and a code that offers a discount on new tyres in selected stores.