Fri June 26 01:31 pm 2020 in category Company news
Drivers Invited to Submit Favorite Road Trips for Chance to Win Tires from Nokian Tyres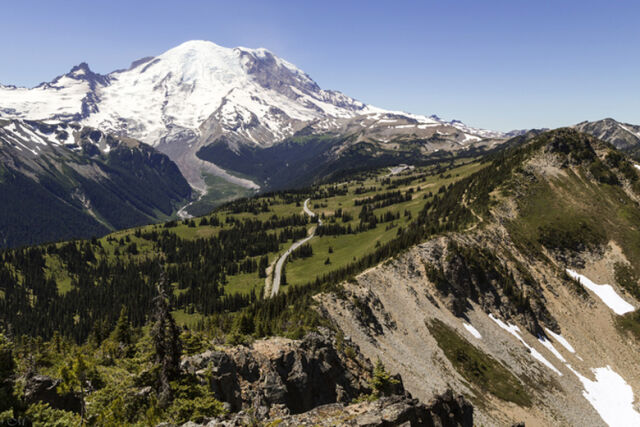 Nokian Tyres has launched a custom website to inform, entertain consumers
NASHVILLE, Tenn. – Nokian Tyres is inviting drivers to enter their favorite road trips on a new custom website created to celebrate the start of the summer driving season. One lucky U.S. driver who enters a road trip will win a set of tires from the tire manufacturer, and several runners-up will receive secondary prizes.
The website, NokianTires.com/Journey, features an interactive map of popular road trips across the United States and Canada, as well as a user-friendly way for drivers to add their own favorite journeys. Visitors to the website can click on any journey to learn more about key stops and access a detailed map.
"Many avid travelers will hit the road closer to home this summer instead of flying," said Nokian Tyres Americas Director of Marketing Hans Dyhrman. "We want to connect drivers, each sharing and exploring their favorite road trips and routes to explore, while also learning how to find the right tires for their journeys."
Nokian Tyres has also built a list of great road trips every U.S. state and many Canadian provinces, along with a detailed blog post about each trip. The website also offers a set of articles with tips for finding the right tires, preparing for a camping trip, and other road trip essentials.
Drivers simply have to submit a road trip, a name and e-mail address to enter to win the free set of tires. The winner will be randomly selected and informed at a later date. Only drivers who live in the United States will be eligible to win.
The campaign is the latest of several initiatives Nokian Tyres has launched this year to inform and entertain drivers. Its Tread Trends video series answered tire questions sourced from the company's social media followers, while its Fresh Start campaign helped drivers keep their cars fresh while many sat idle in the garage during the challenging spring season.
Nokian Tyres is a premium tire manufacturer based in Finland committed to crafting safe, sustainable tires. The company opened its North American factory in Dayton, Tennessee last year. The inventor of the original winter and all-weather tires, Nokian Tyres has long been recognized as an industry leader in innovation. It is also ranked among the most sustainable publicly listed companies in the world.
To access the company's latest campaign, visit NokianTires.com/Journey. For more information about the Nokian Tyres, click here.