IT'S A NORTH AMERICAN JOURNEY
Our $360 million manufacturing facility in Southeast Tennessee serves customers across the United States and Canada while doubling down on our commitment to safe, sustainable products and processes. The Dayton Factory produces North American-specific car and light truck all-season and all-weather tires. The facility increases our global production and warehouse capacity, allowing us to meet increasing demand in the North American market. In addition to making four million tires each year, we'll also be able to store as many as 600,000 tires at an onsite distribution facility.
The Dayton Factory:
Crafts premium tires tailored to the demands of North American drivers 
Shortens delivery lead times to our customers throughout the continent 
Allows us to double down on our commitment to safety and sustainability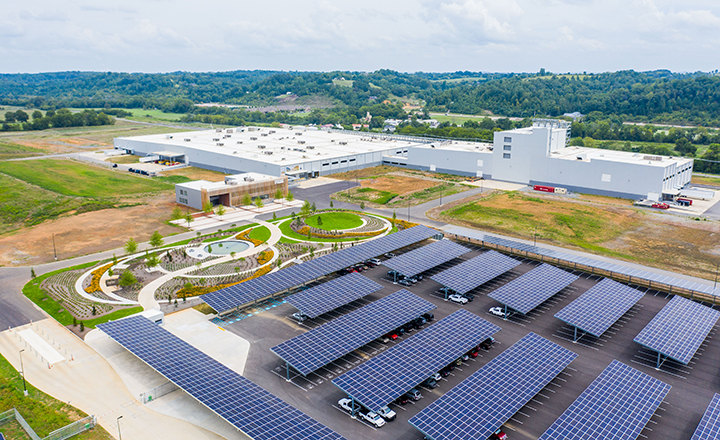 FACTS ABOUT THE DAYTON FACTORY
At full capacity, the Dayton Factory will employ up to 400 workers and build as many as four million tires per year
This is Nokian Tyres' first factory in North America, joining two other global production centers overseas
The factory embodies our passion for sustainability: It is the only tire production facility in the world to boast LEED v4 Silver certification, a testament to its eco-friendly design, use of solar energy, and energy efficiency
Adjacent to the factory is a state-of-the-art administration building that features collaborative spaces, a workout facility, a canteen and even a sauna; we also plan to build a highly automated tire warehouse on the factory campus
AN EMPLOYER OF CHOICE IN SOUTHEAST TENNESSEE
Nokian Tyres aims to be an employer of choice in Southeast Tennessee by instilling a life-driven culture. The factory launch team received world-class training at our facilities in Nokia and Vsevolozhsk, preparing team members to passionately craft premium products for North American drivers. New employees receive rigorous training and access to premium facilities, including high-tech production infrastructure, a workout area and lush greenspace.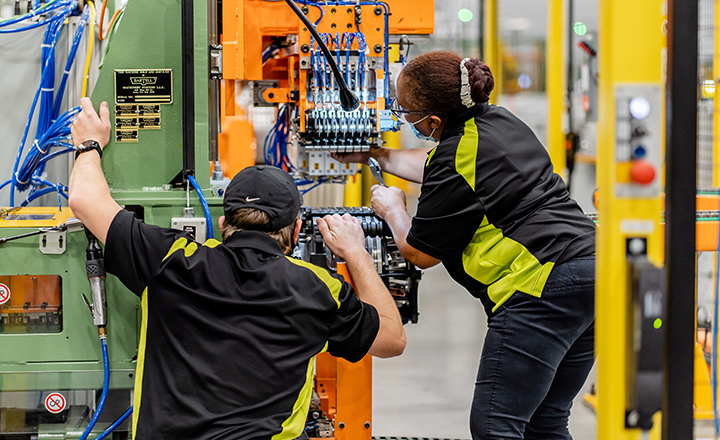 BUILDING A COMMUNITY
We value our role as a member of the Southeast Tennessee community, and we're committed to building our own strong community, too.
Our team's growth began well before employees had ever touched a tire. During their first month of training in Dayton, the launch team performed more than 800 hours of community service
Safety is chief among our core values. In May 2020, we celebrated one year without a lost-time incident at the factory
In October 2019, we launched the Nokian Tyres Road to Sustainable Success, a program that:

Supports local education
Funds scholarships for high-achieving local students
Advocates for sustainability in Southeast Tennessee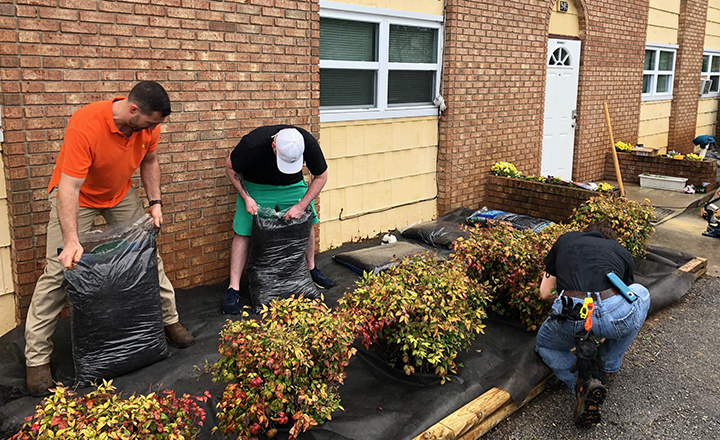 GOING GREEN
Our passion for sustainability is on full display in Dayton.
The Dayton Factory is the first tire factory in the world to earn LEED v4 Silver certification
Our administration building is fully powered by solar energy sourced from panels in our parking lot
Our products have low rolling resistance and are free of harmful high-aromatic oils – we were the first tire manufacturer to remove them from our tread compounds