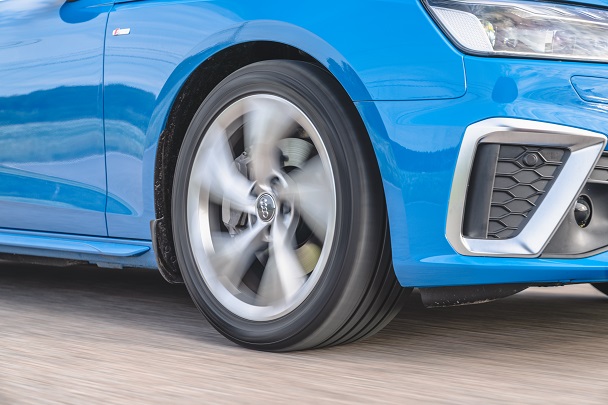 At Nokian Tyres, we're thinking about the journeys we plan to take in 2023: through rain, mud and sudden snow. We craft tires to prepare you for every weather condition, and with our low rolling resistance tires, you'll save fuel while you drive.
What are you ready for in 2023?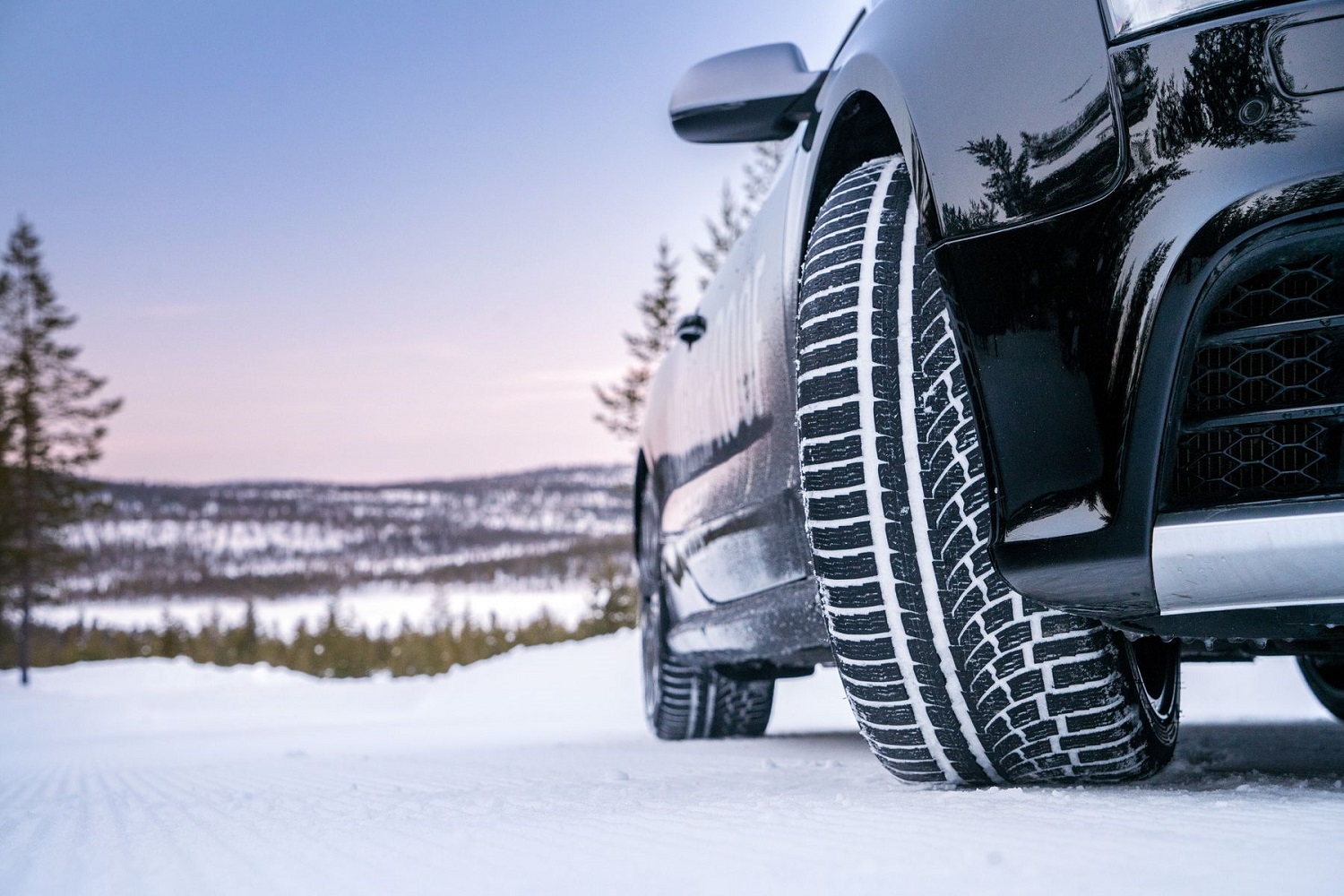 #12DaysofTires: Most drivers know about all-season tires. What many don't know is that all season tires aren't actually designed to drive in all four seasons, unless you live somewhere that doesn't get winter weather. We want to teach you more about all weather tires.
How all weather tires are truly year-round tires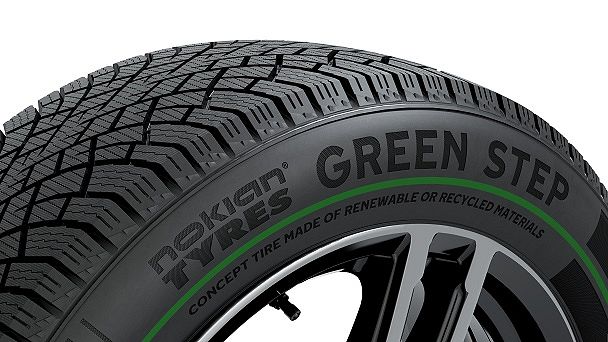 #12DaysofTires: Nokian Tyres strives to lead the industry in sustainability. We aim to find solutions that help protect the planet. Learn the steps we're taking (materials, production processes, performance properties) toward an eco-friendly driving future.
Read the ways we're making driving greener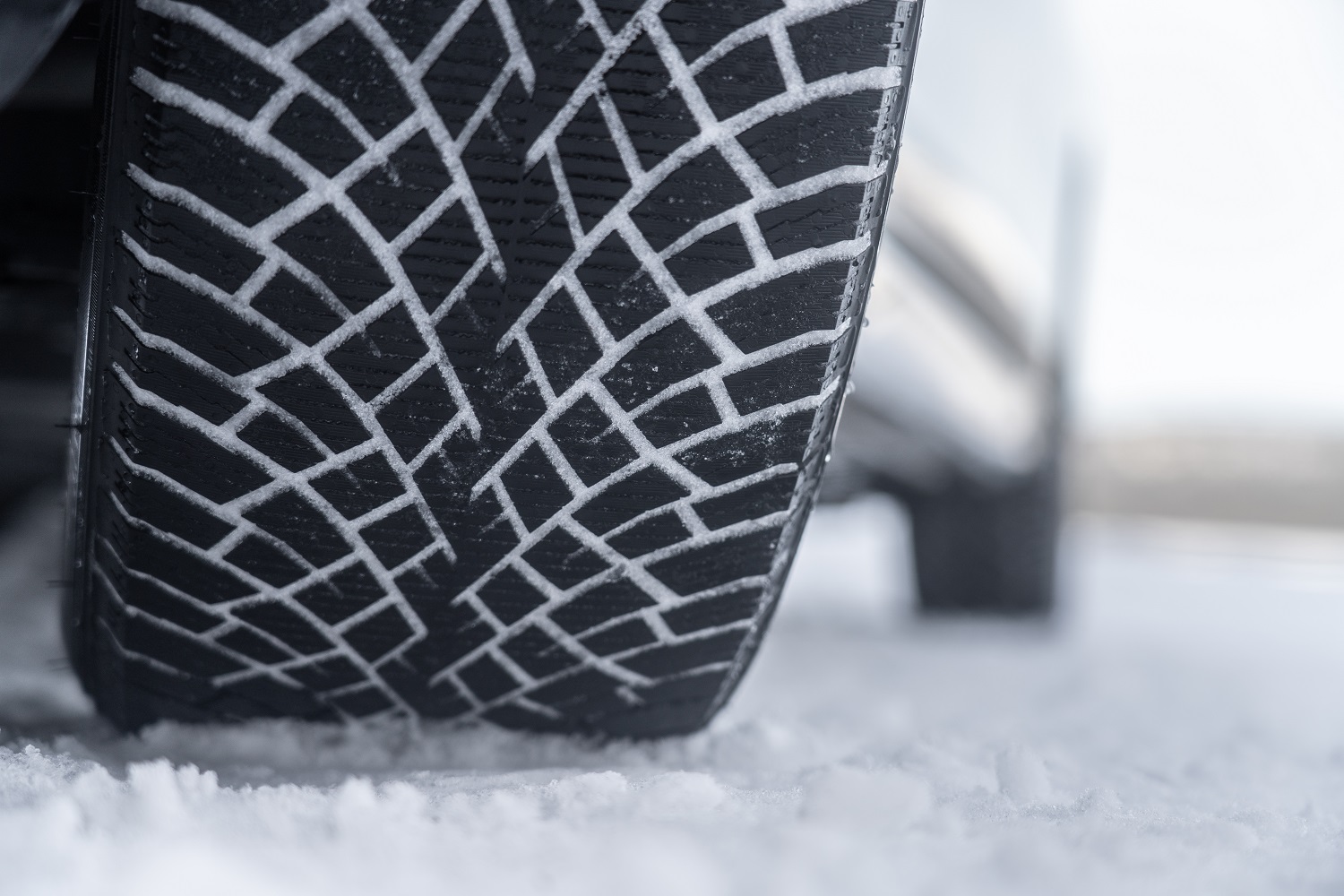 #12DaysofTires: It's vital that drivers understand all three tire varieties: all season, winter, and a hybrid of the two – all weather tires. Nokian Tyres wants you to understand the differences in order to help you choose the tire type that's right for you.
understand the difference: three types of tires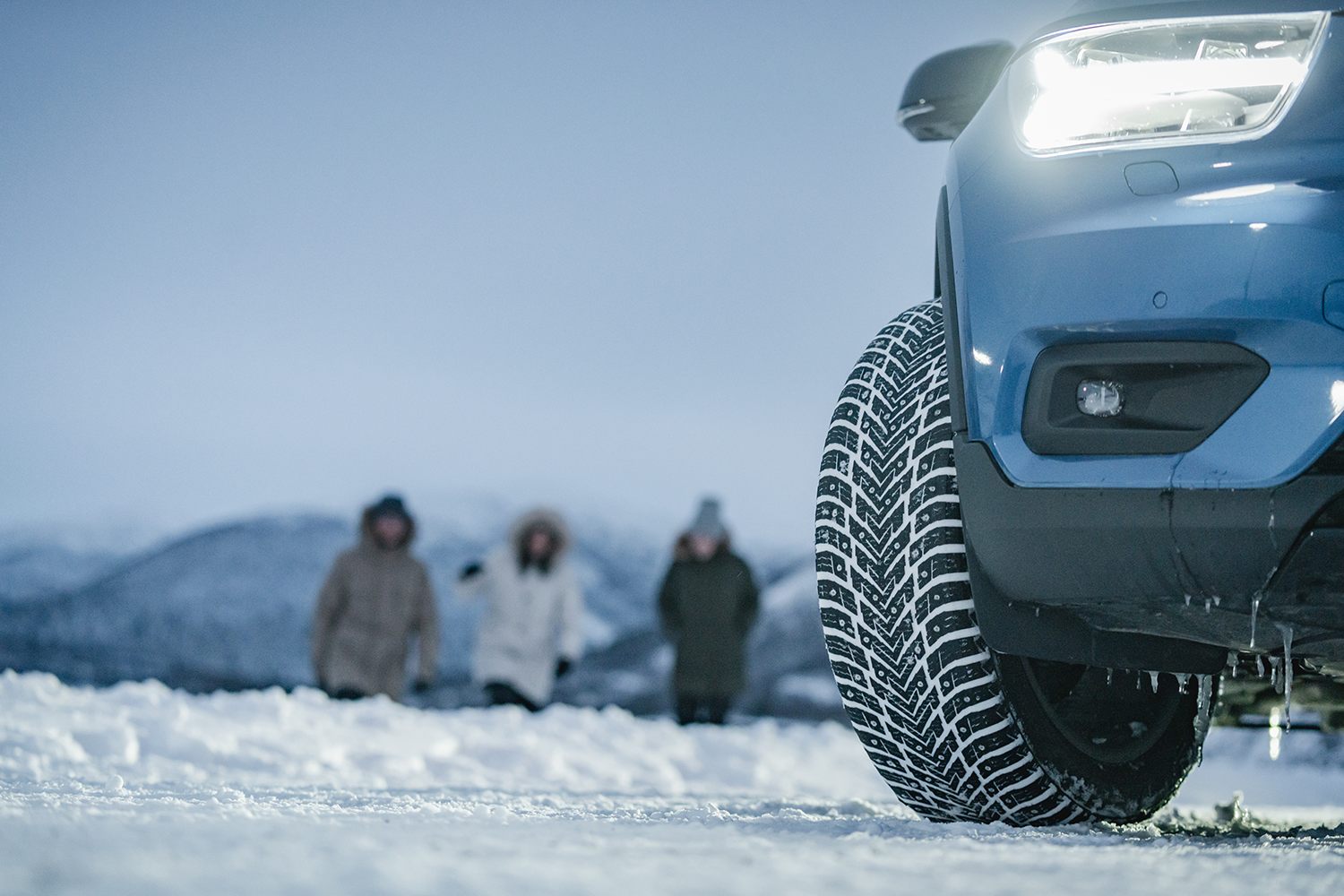 #12DaysofTires: Nokian Tyres aims to be the most sustainable tire manufacturer in the world. Learn more about the steps we are actively taking to achieve this goal.
Learn how we invest in the environment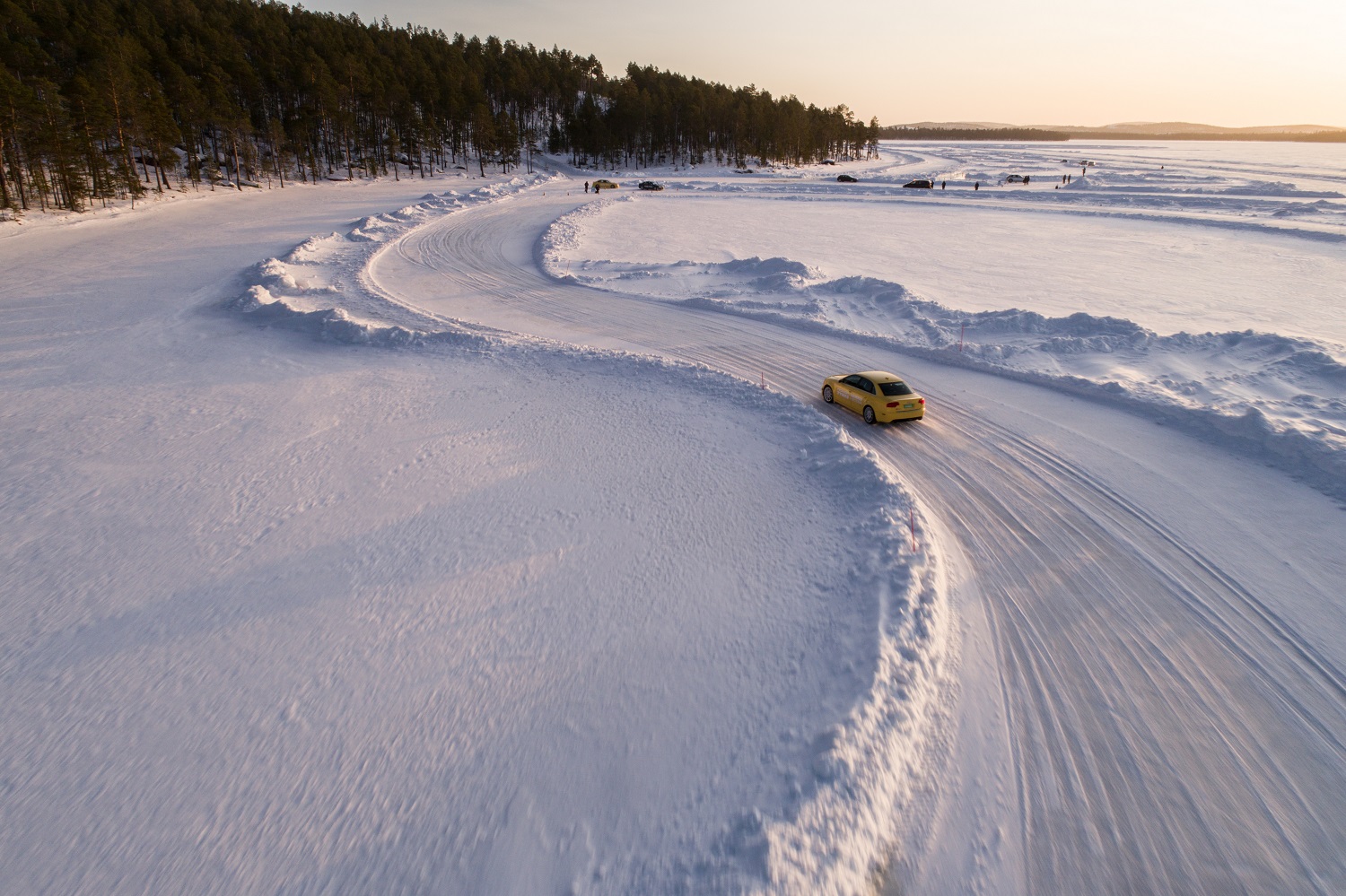 #12DaysofTires: At Nokian Tyres, we test our products in the harshest of conditions - north of the Arctic Circle - to help you feel confident driving in the toughest winter weather.
Read more about our Ivalo Test Center!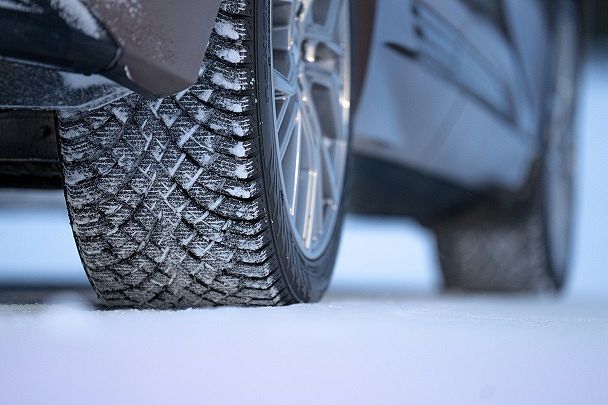 #12DaysofTires: High gas prices can have a big impact on our lives. Did you know the right tires can help you reduce those high gas prices? Nokian Tyres products improve fuel efficiency and therefore can help protect your wallet. 
learn more about Nokian Tyres' low rolling resistance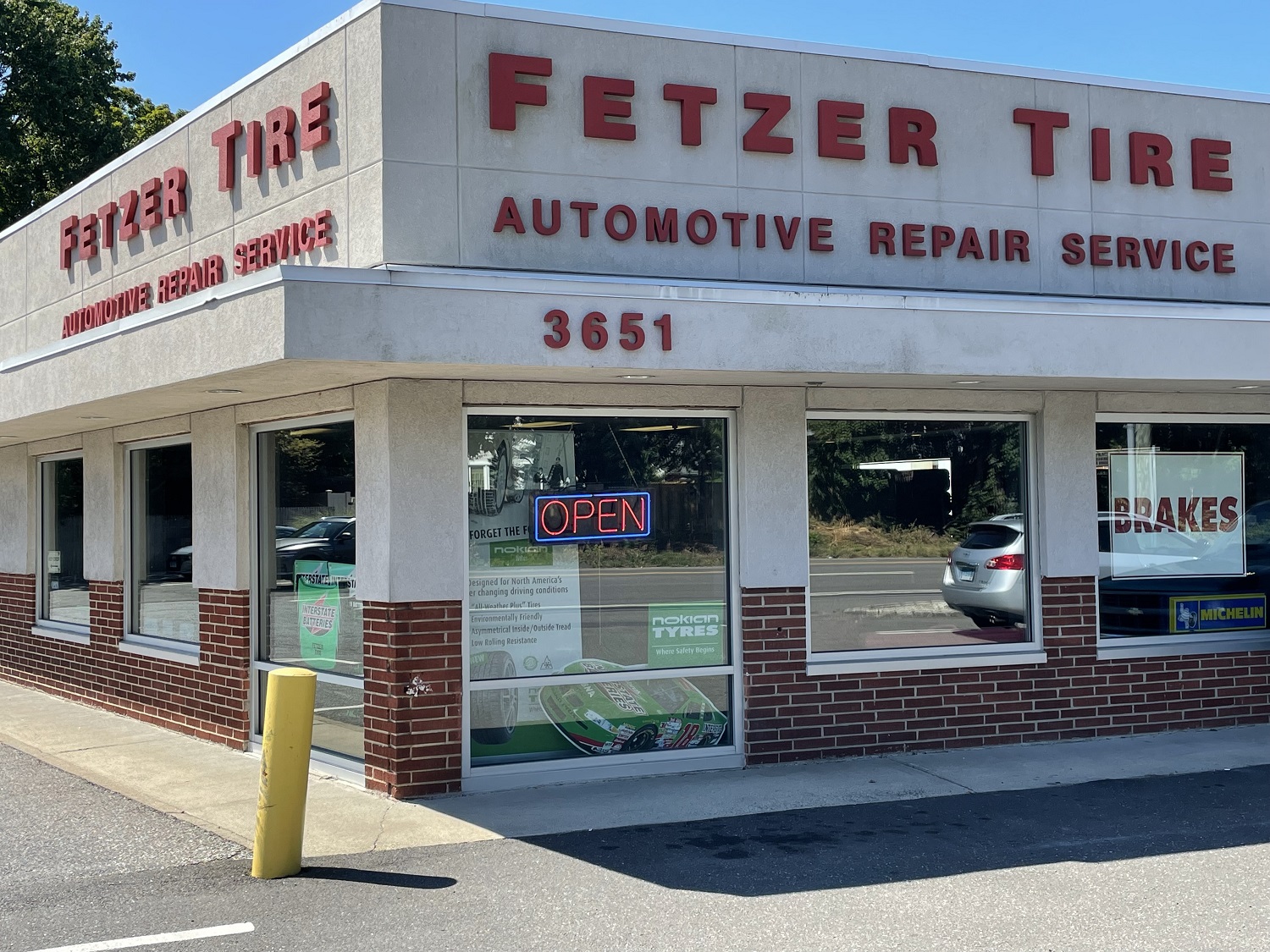 #12DaysofTires: Howie Fetzer knew his shop found a secret ingredient. Not long after Fetzer started selling Nokian Tyres' all-weather products, community members started talking about them.
Find out why this tire dealer swears by our all-weather tires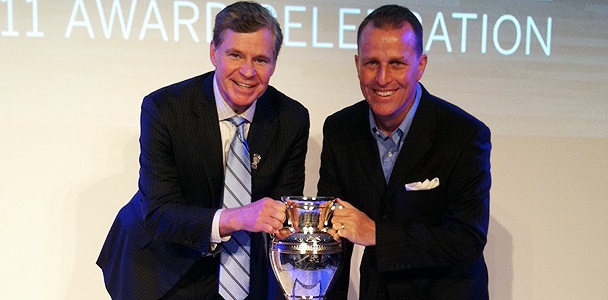 #12DaysofTires: "We don't cancel our show due to weather," Pabst said in an interview on the Nokian Tyres Journey Podcast. "I have yet to miss a day on the Dan Patrick Show..." That's why Paul puts our tires on his vehicle. 
Read why Paul Pabst is a fan of Nokian Tyres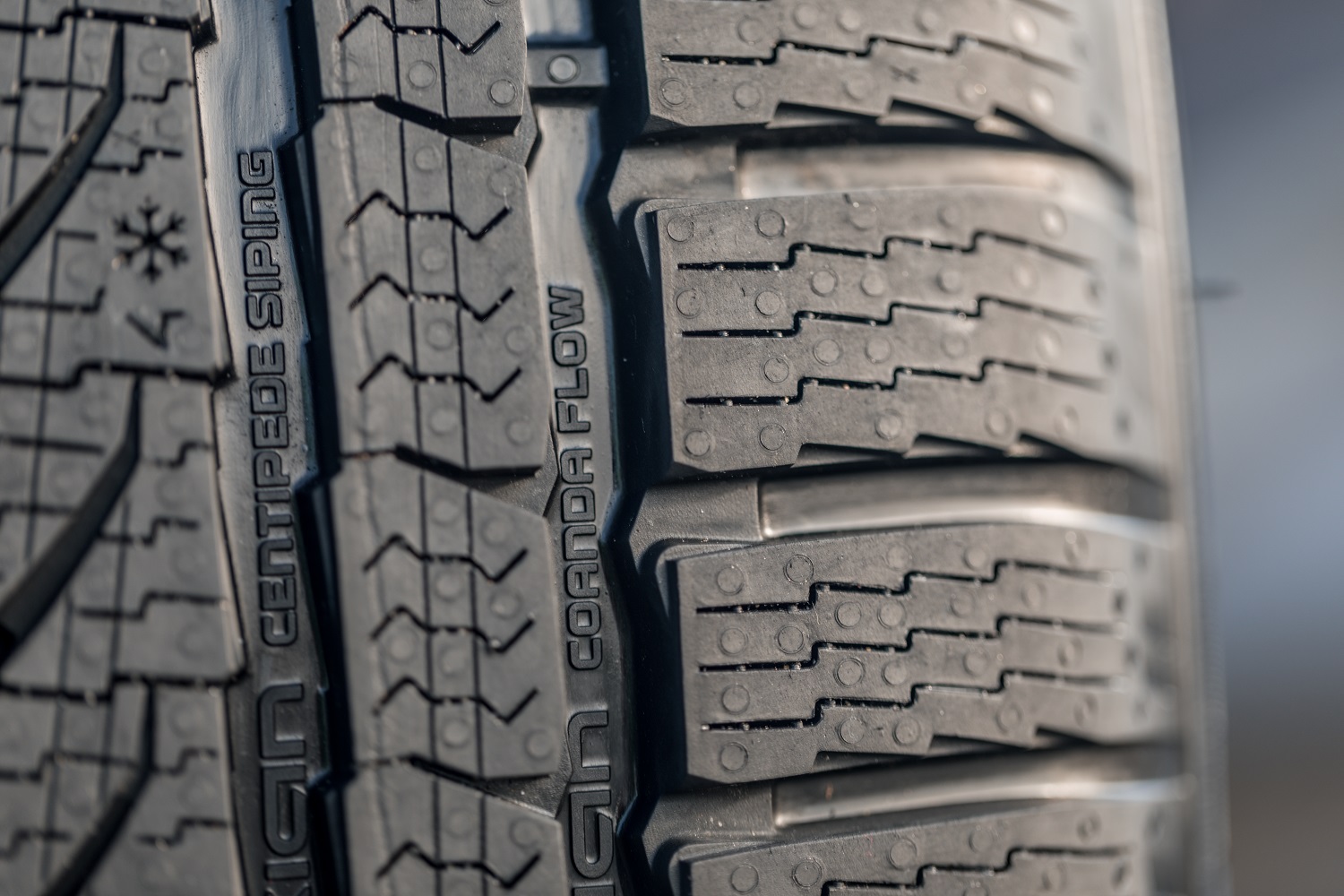 #12DaysofTires: The complexity of all the things that go into making a tire may surprise you. Tires aren't as simple as they appear - learn the different moving parts that go into developing a brand new tire.
What goes into creating a new tire?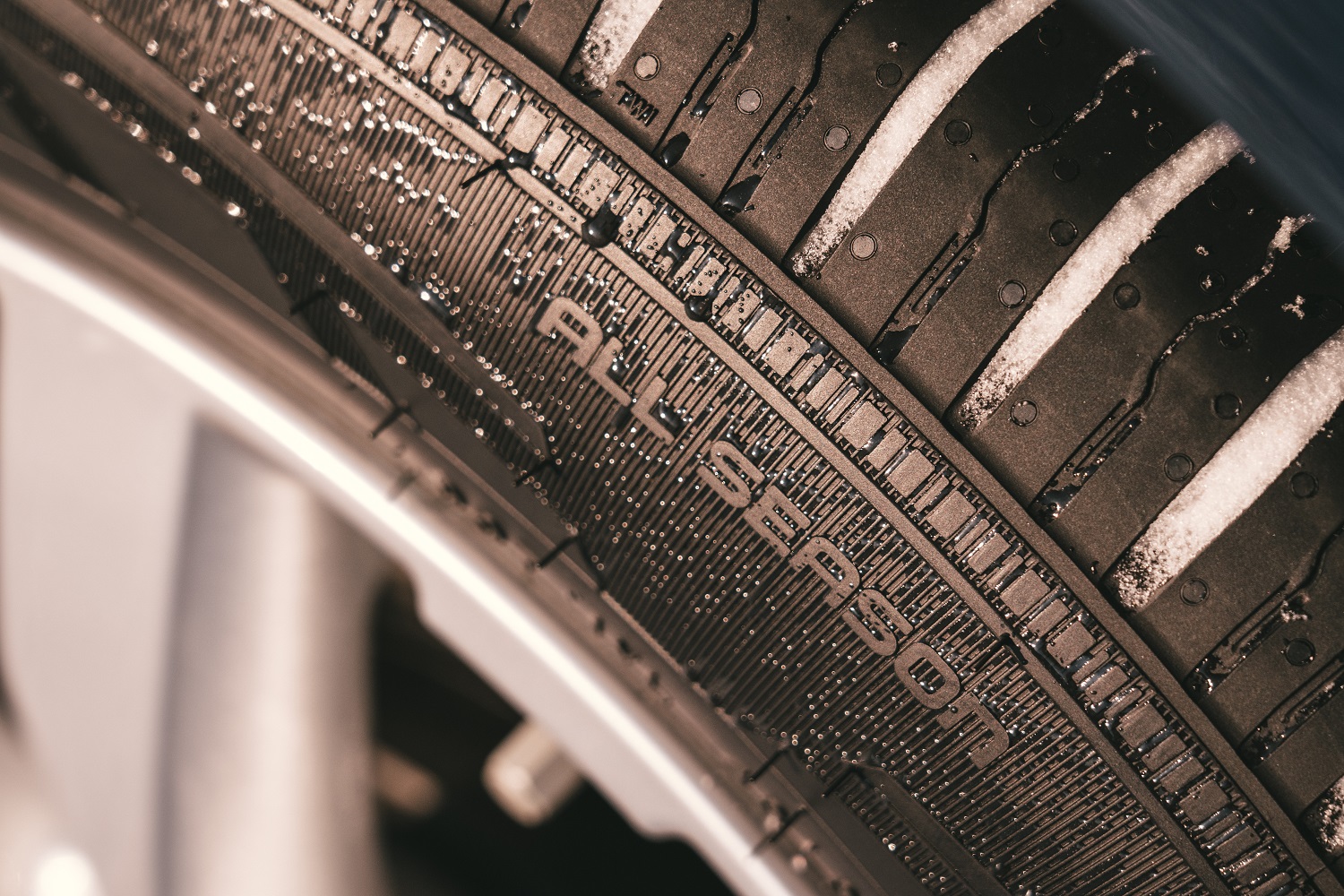 #12DaysofTires: While we strive to craft tires that keep drivers safe, it's your turn to take responsibility once the tires leave the shop. Nokian Tyres wants to help dispel tire pressure myths and provide the correct info you can use to inflate your knowledge about tire pressure.
KNOCKING OUT MYTHS ABOUT TIRE PRESSURE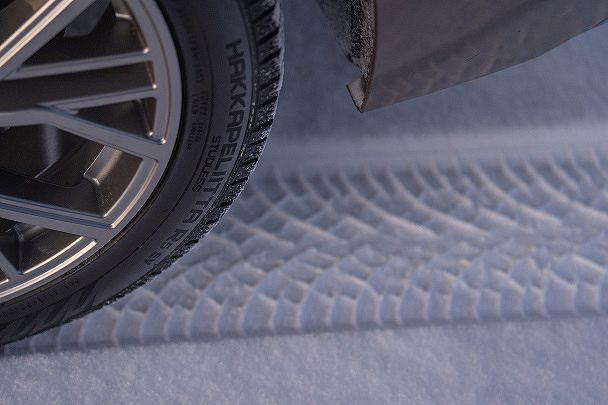 #12DaysofTires: The newest generation of our flagship Hakkapeliitta product line, the Hakka R5, may be the greatest non-studded winter tire in history. We've got the data to back that up. Find out which model is right for you.
Keep EV range high by choosing the right tires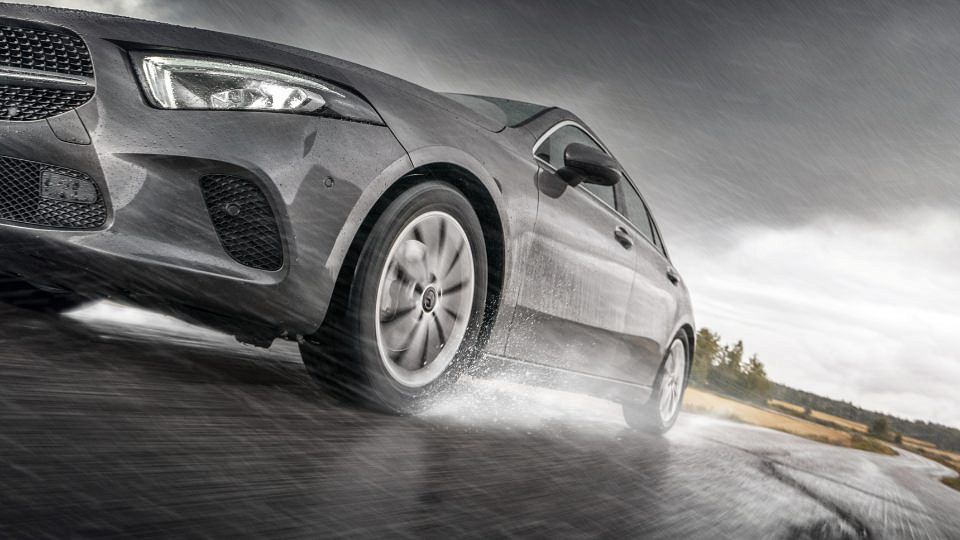 #12DaysofTires: How can you navigate rainy highways with ease? Start with these five steps.
Avoid hydroplaning with these 5 tips

#12DaysofTires: Do you know how your winter tires are made? It's useful info, since tires are one of your car's most important safety features! Nokian Tyres breaks down the ins and outs of manufacturing tires.
Find out how winter tires are made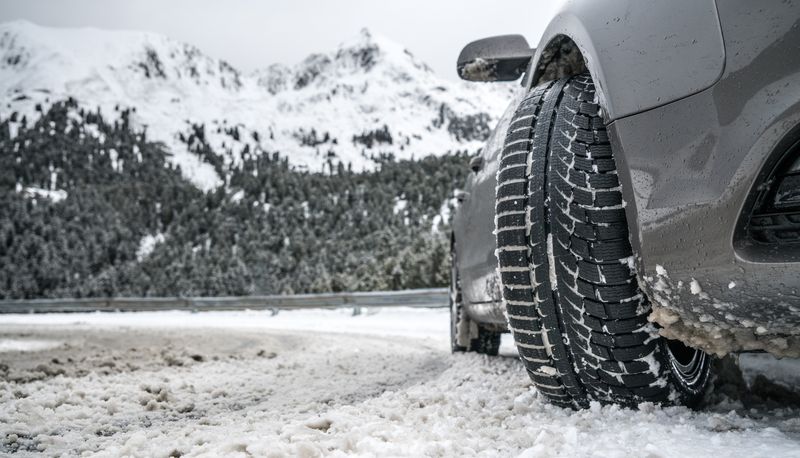 If you want to be ready for wintry roads, four-wheel drive is't enough. It's vital to ride on the right set of tires – and to make sure those tires are ready for the road. Here are some helpful tire safety tips as you prep for holiday travel.
Nokian Tyres' winter tire safety tips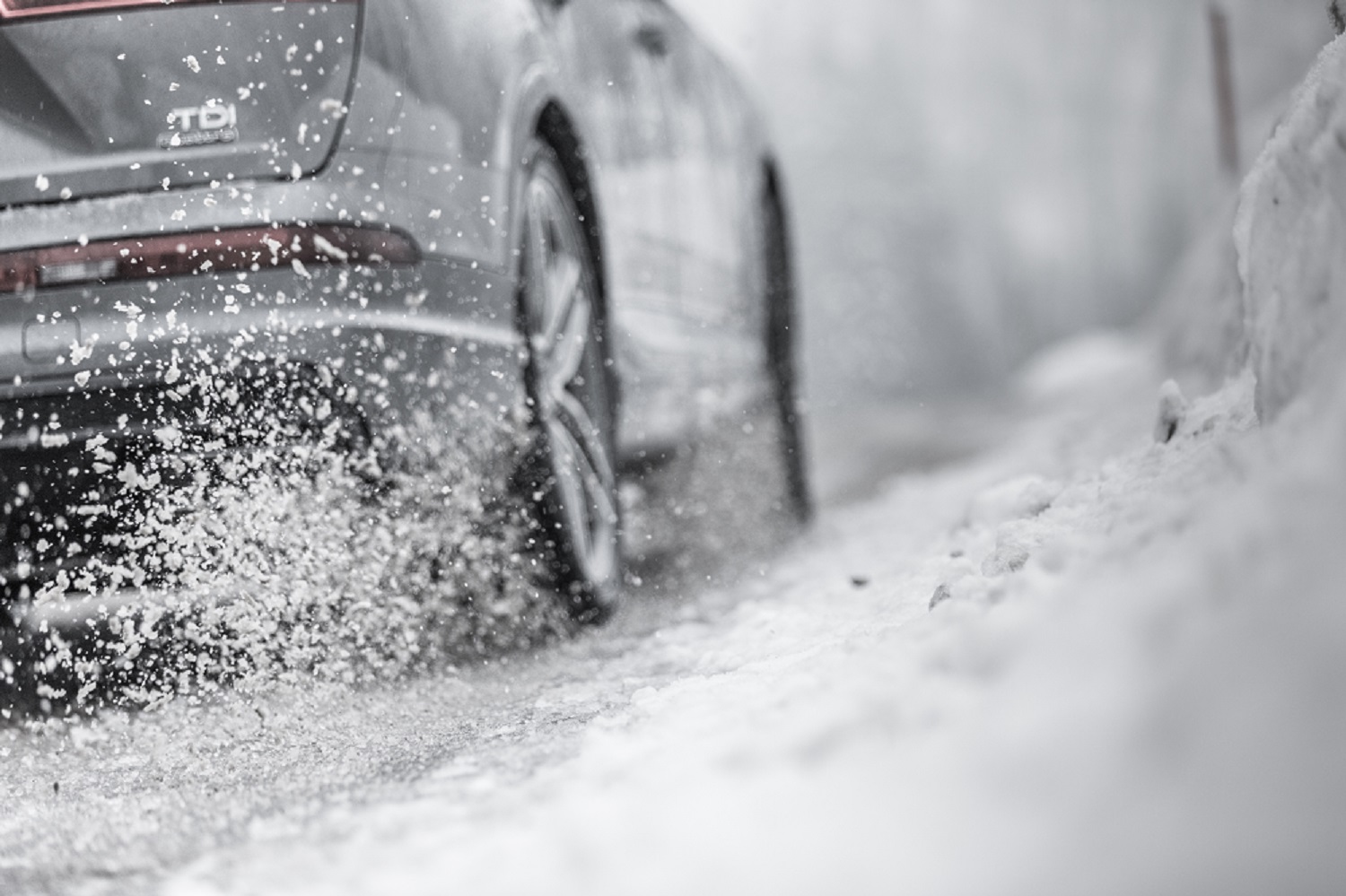 As the inventor of the winter tire, we know a thing or two about driving this time of year. So we thought we'd offer a list of helpful tips to make sure you're ready for whatever winter roads throw at you.
get your car Ready for winter driving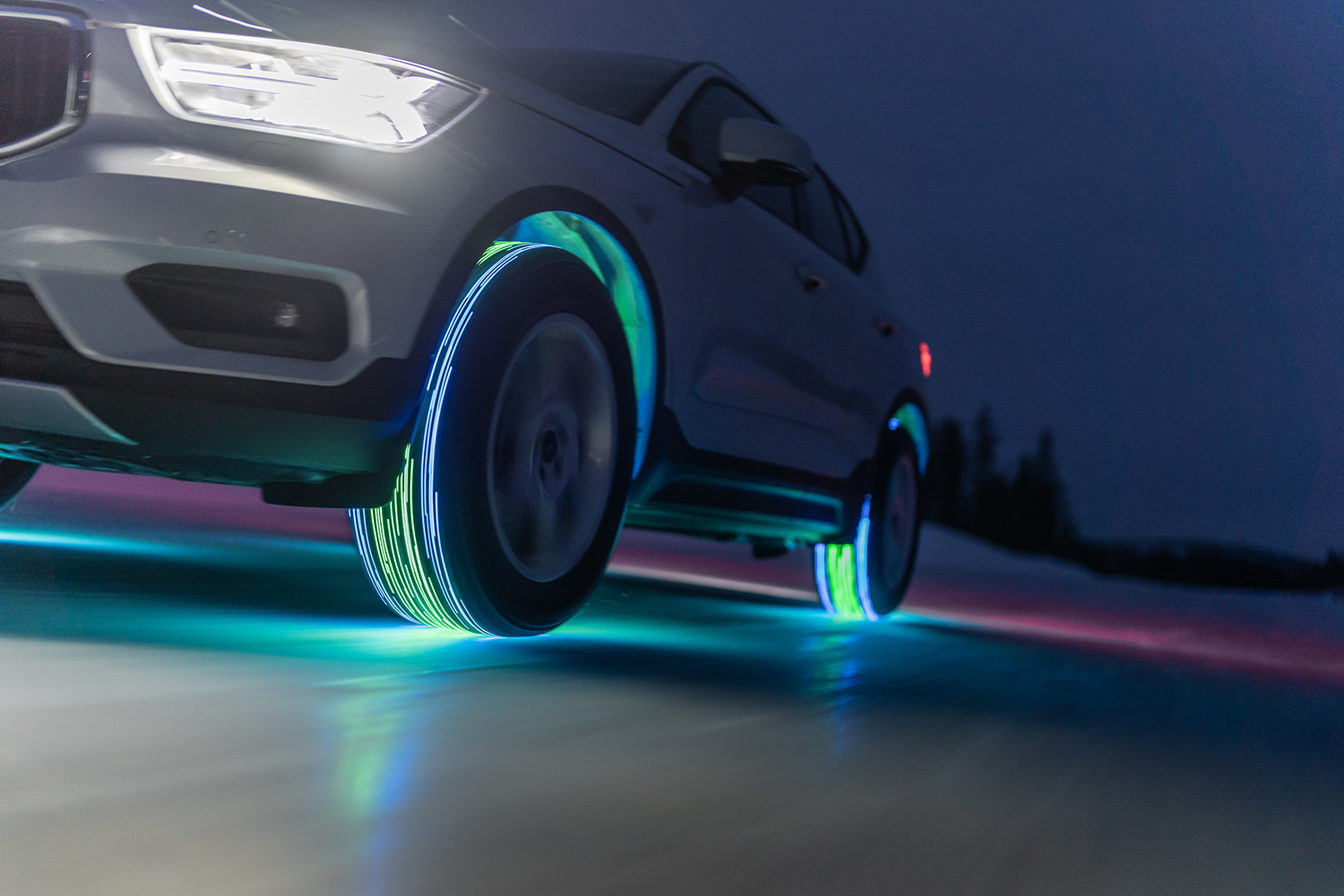 The most extreme winter roads demand the most hardcore winter tires. Enter the Nokian Tyres Hakkapeliitta 10, the newest release in our vaunted line of studded winter products. Find out what makes up next-generation winter safety.
Learn more about our new patented double stud grip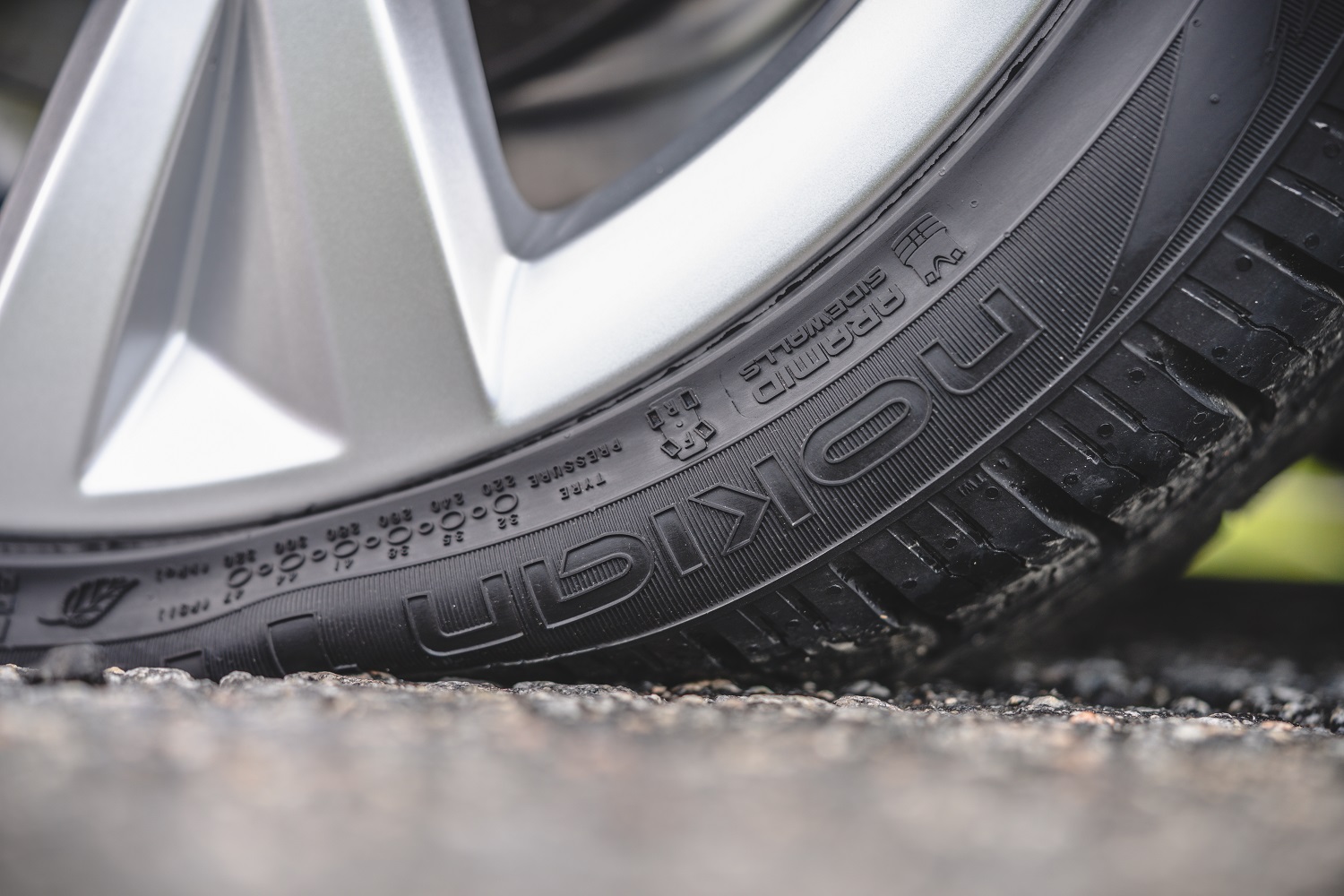 The same fiber that reinforces armored vests and spacecraft landing cushions is now being used to protect drivers of passenger cars from potholes. And Nokian Tyres is behind the innovation. It's the most exciting feature in our popular all-season passenger tire, the Nokian Tyres One.
Find out what technology makes the difference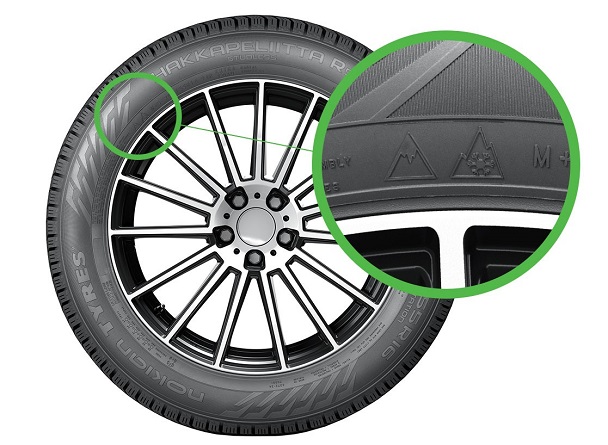 For the first time this winter season, the Nokian Tyres Hakkapeliitta 10 and R5 passenger, SUV and EV tires will be produced with a new ice grip symbol. The ice grip symbol certifies that our tires have been tested for braking on icy surfaces.
Find out more about our new Ice Grip Symbol!

Calling winter tires "snow tires" is like calling Wayne Gretzky a professional skater. It's technically true, but it massively undersells their abilities. In fact, we'll take it a step further: We don't make snow tires. We make winter tires.
What makes our winter tires made for winter?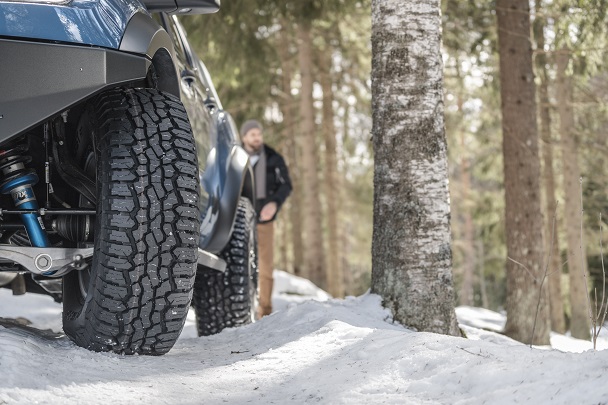 The key to getting the most out of your journeys isn't just your vehicle -- it's also your tires. After all, they're the only part of your adventure machine that touches the road. Here are three things your vehicle can only do if you've got the right tires.
Three Things You Can Do With the Right Tires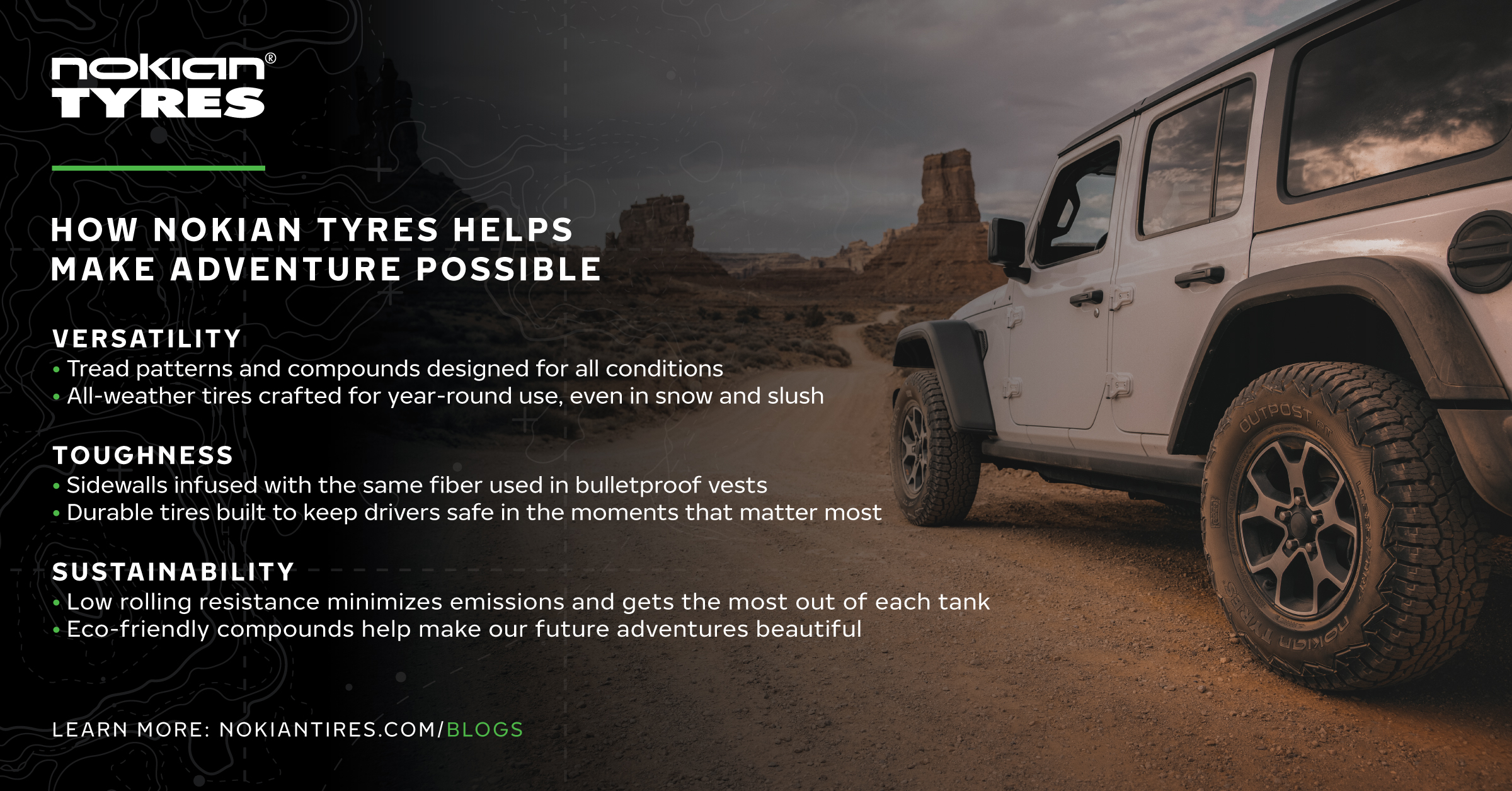 Are you ready for your fall adventures? That's only half the battle. Your tires need to be ready, too. Fortunately, Nokian Tyres lives for this time of year. Here are some ways we can team up with you to make adventure possible and take your trips to the next level.
Read How Nokian Tyres helps Make Adventure Possible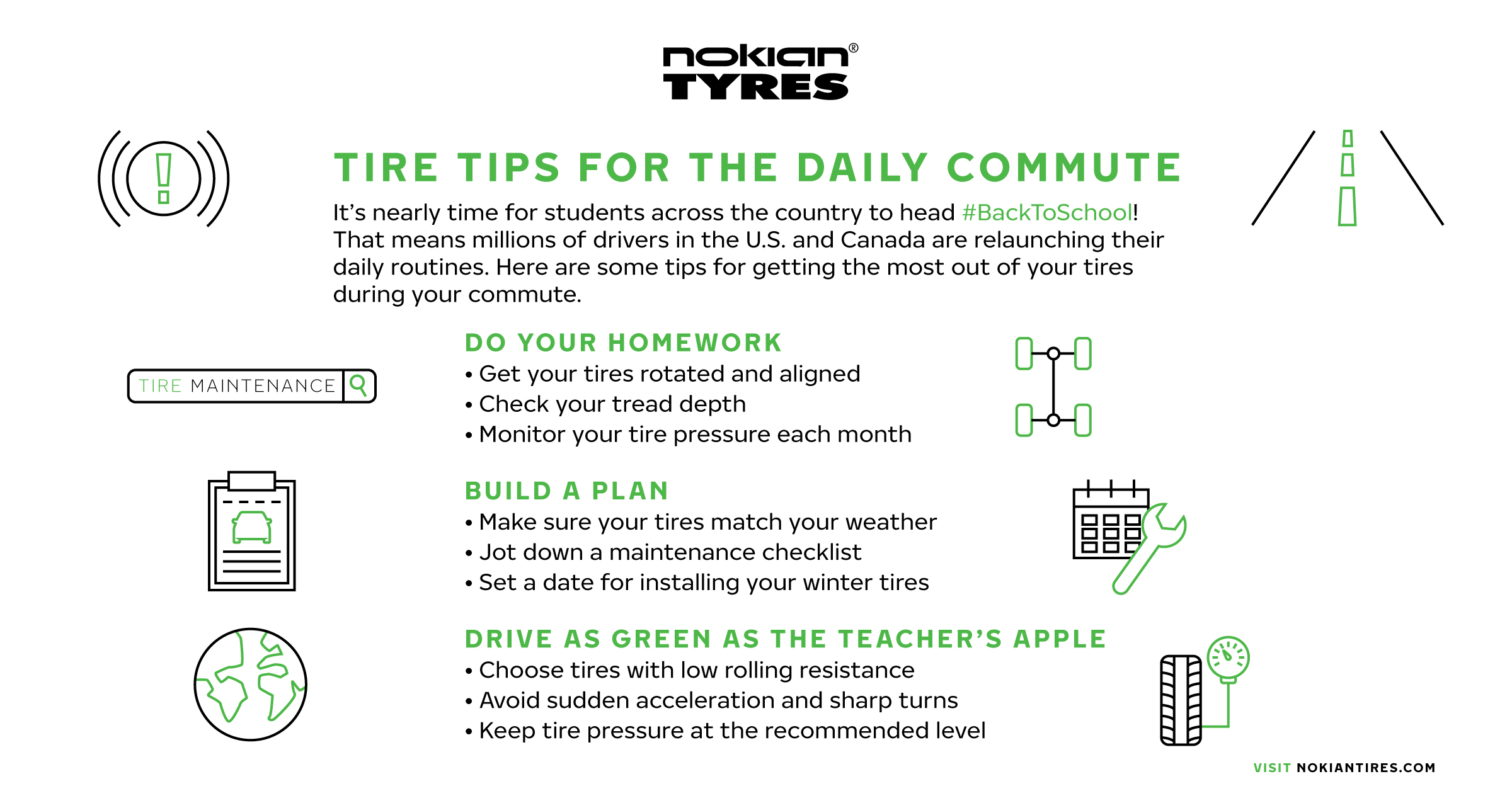 Students are returning to school in the coming weeks, and that means millions of drivers are getting back to their morning routines. When it comes to getting the day rolling, safety on the road is even more important than that cherished pot of coffee.
Read Nokian Tyres' Back-To-School Safety Tips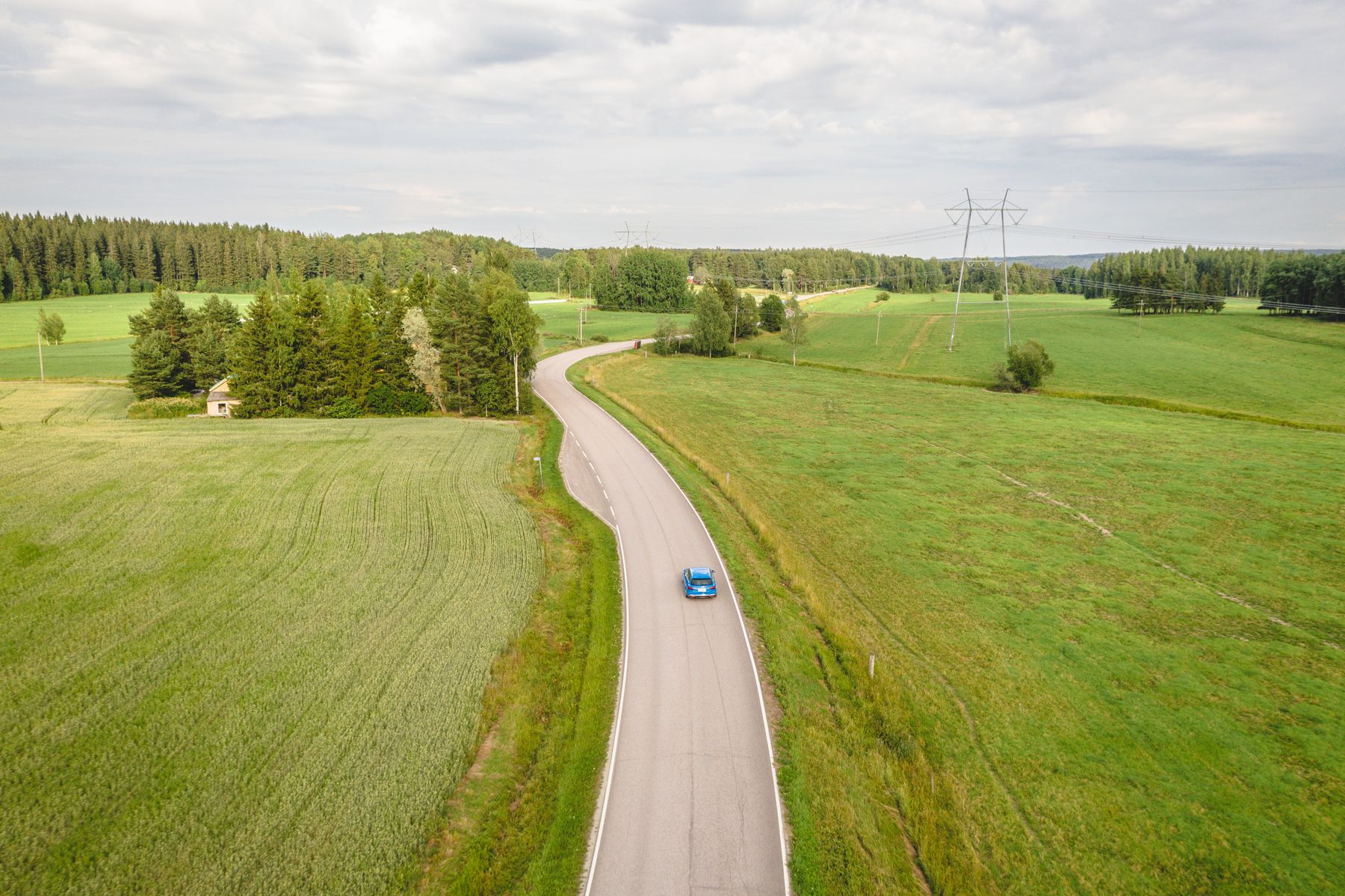 Did you know you could save half a gallon per fill-up with the right tires and driving style? As gas prices hit new heights during the heart of summer road trip season, travelers and commuters are looking for ways to safeguard their wallets and drive as efficiently as possible.
Learn how to save fuel and reduce CO2 emissions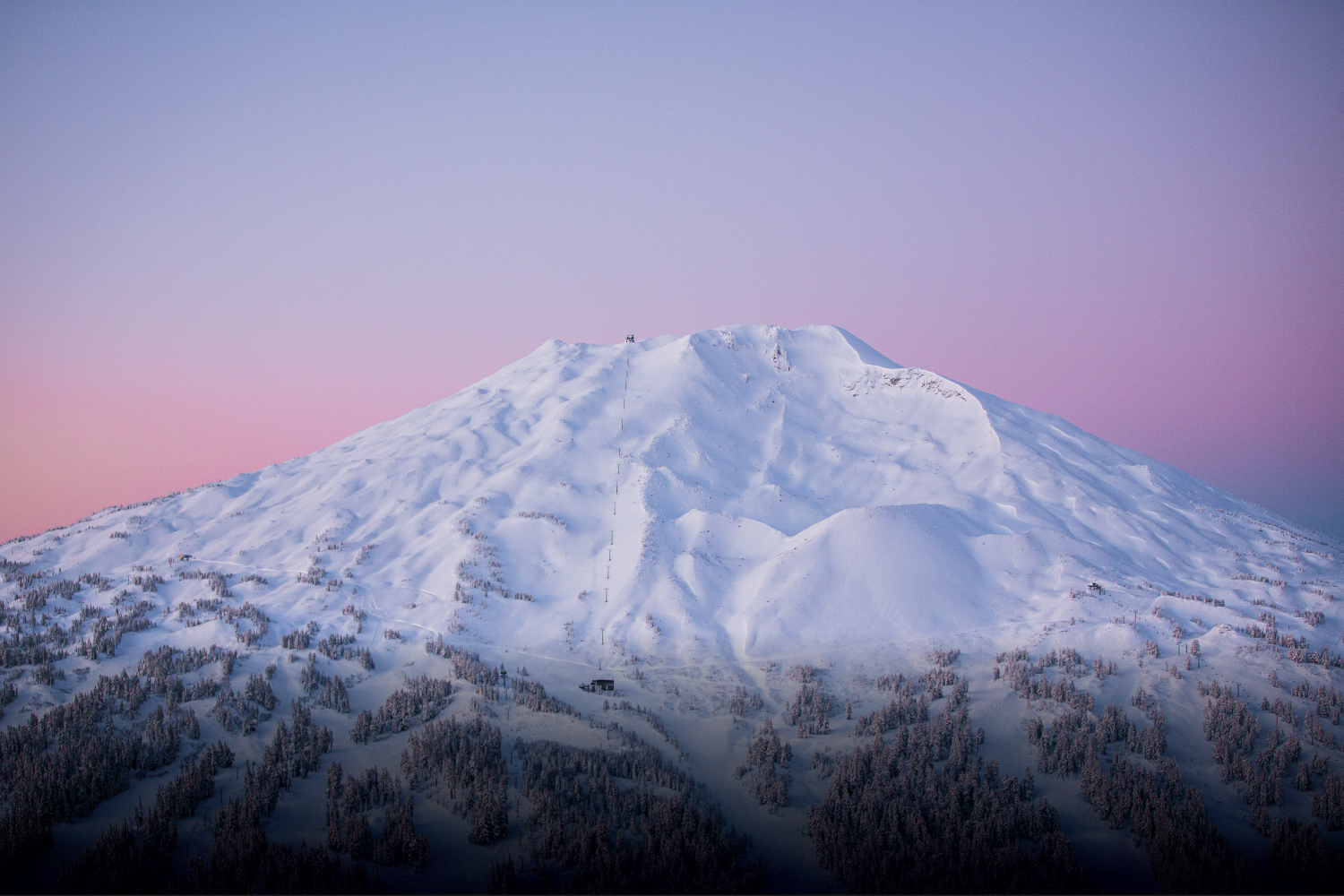 Alex Ricketts knew how he wanted to propose to his girlfriend. There was one problem: the weather wasn't cooperating at their favorite getaway spot.  Fortunately, his tire dealer had recommended Nokian Tyres. How did we help him complete a once-in-a-lifetime journey?
Read the Nokian Tyres marriage proposal story here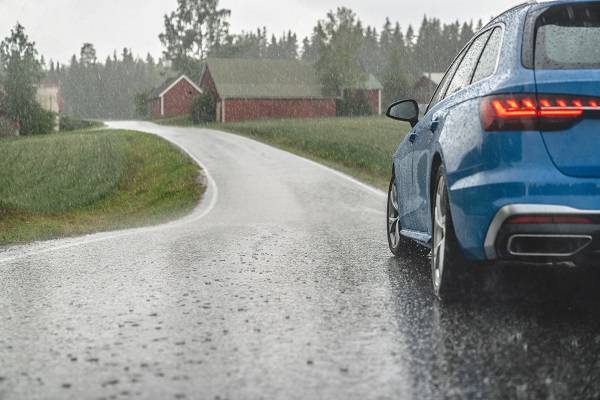 In honor of National Tire Safety Week, which runs from June 27 through July 3, Nokian Tyres is presenting tire buying and safety tips from dealers to help drivers make the most of their summer road trip adventures.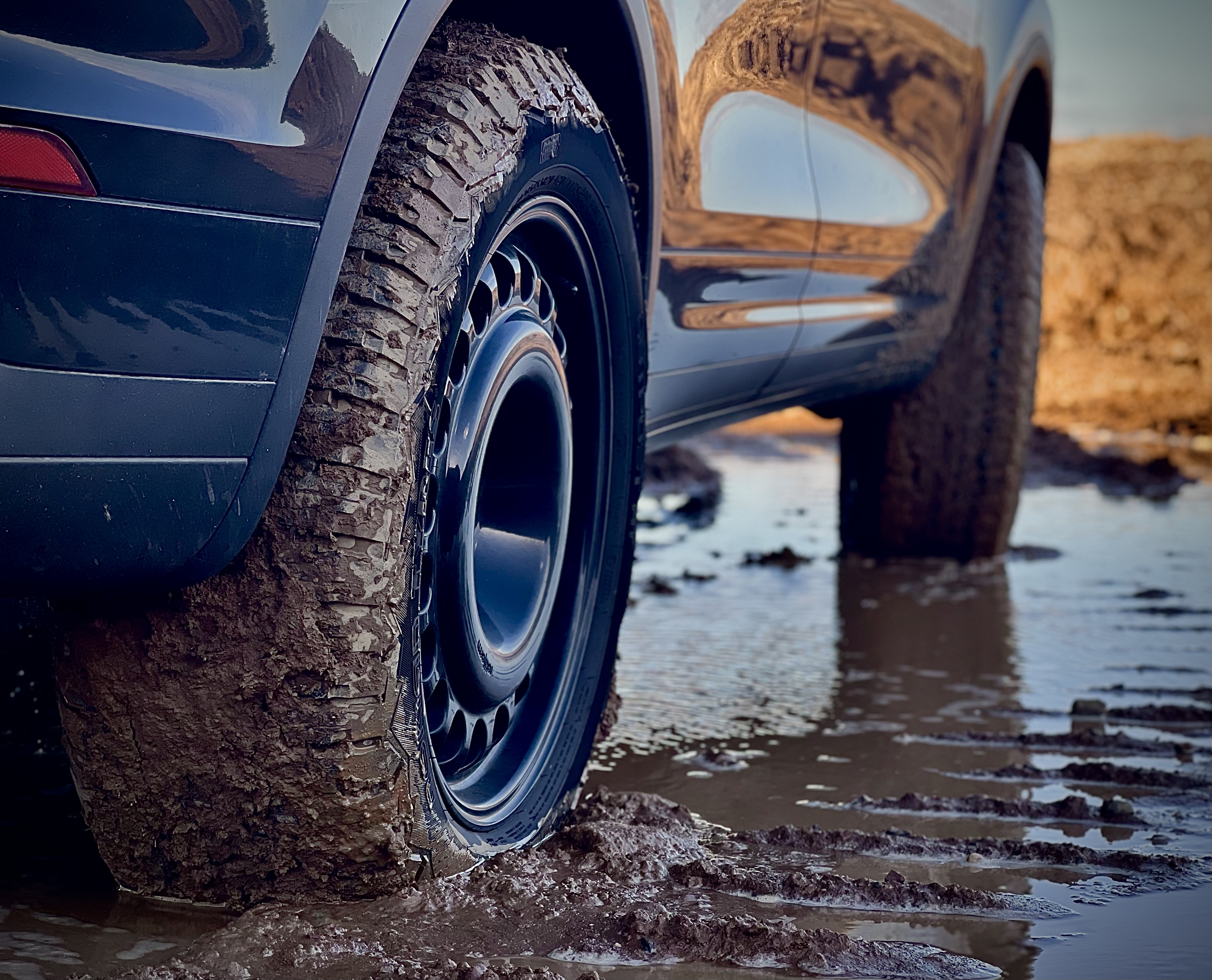 Drivers are finding control and confidence in the most challenging off-road conditions thanks to the Nokian Tyres Outpost AT and APT. As part of our Remote Control campaign, we invited drivers to submit their favorite road trip trail maps for a chance to win tires and other prizes.
Read more about remote adventures on Nokian Tyres Outpost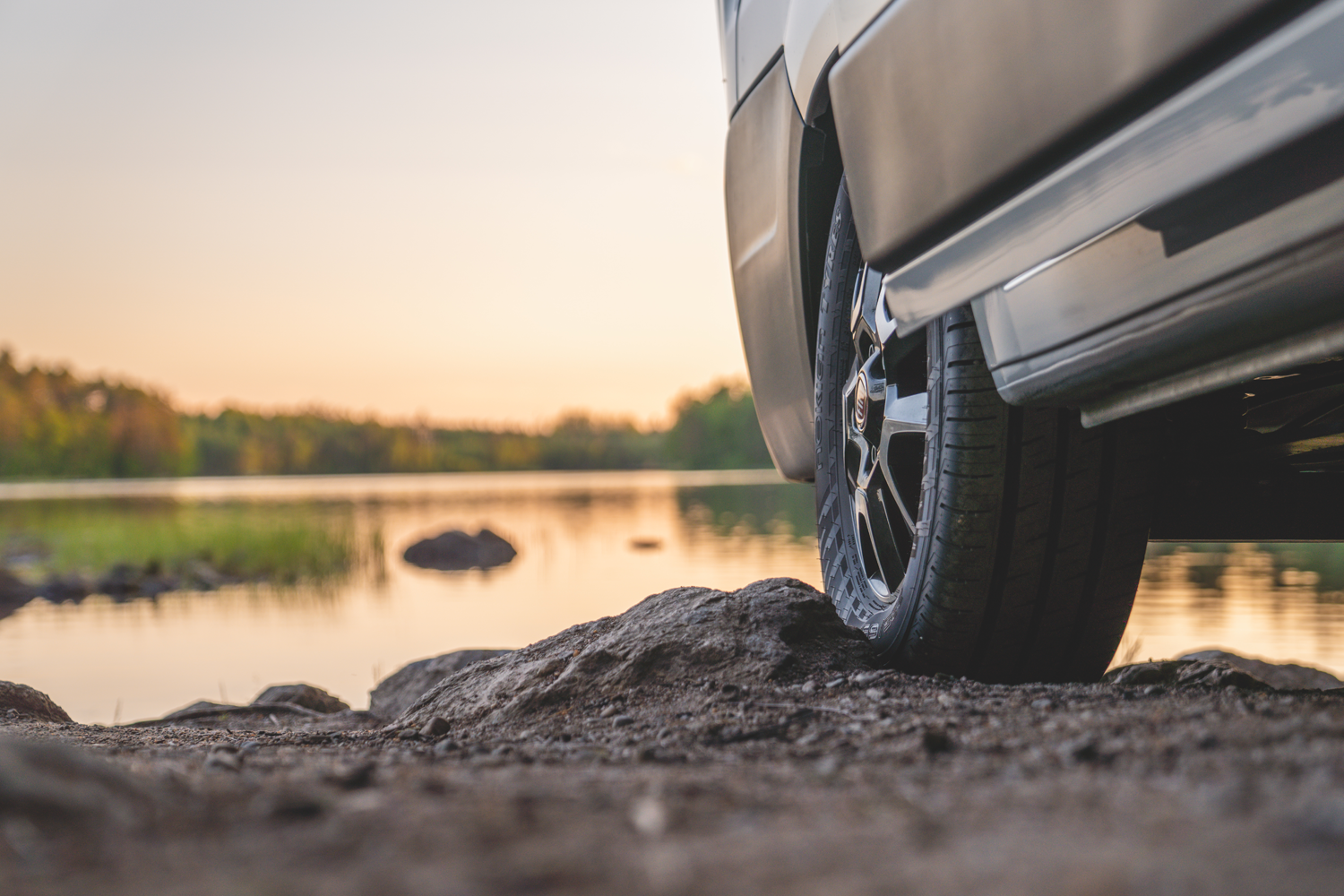 Nokian Tyres wants you to get the most out of your van tires.
Check out our tips for maintaining van tires

Brandon Payne is a tire salesman at Graham Tire in Nebraska. In his free time, he's a storm chaser. What tires does he use to drive into storms? The Nokian Tyres One.
Read why Brandon chooses the One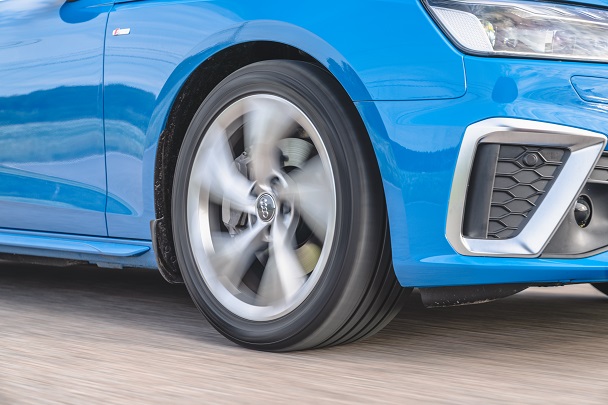 Did you know the right tires can help you reduce those high gas prices? By rolling on the right set, you can improve fuel efficiency and help protect your wallet. Ninety percent of our tires are in the tire industry's lowest rolling resistance categories.
Read how tires can help save fuel costs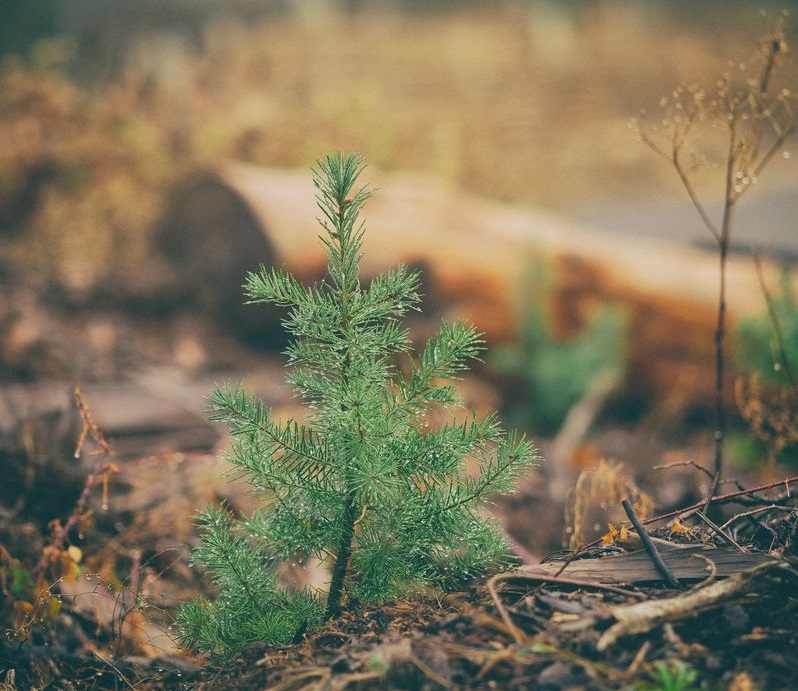 Sustainability has always been important to us, and we love investing in the environment where the rubber meets the road. But our commitment to green practices goes far beyond the road. That's why we helped plant 50,000 trees in 2021.
Read more about our tree-planting initiative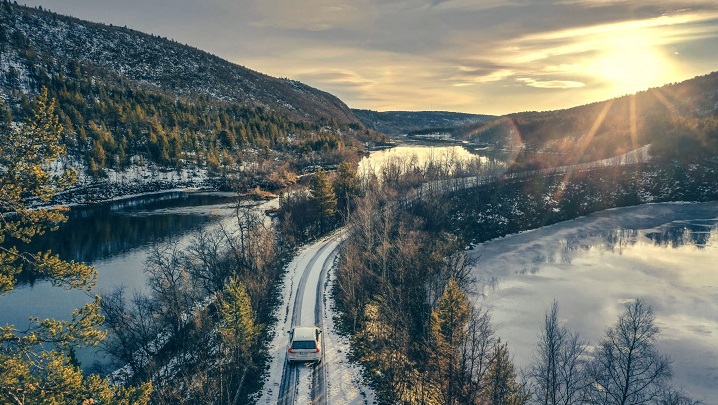 Our 2021 sustainability report is out, and it points to another year of sustainable growth in North America and around the globe. Since sustainability is a core value of Nokian Tyres, we thought we'd share the highlights with you here.
Read more about our sustainability achievements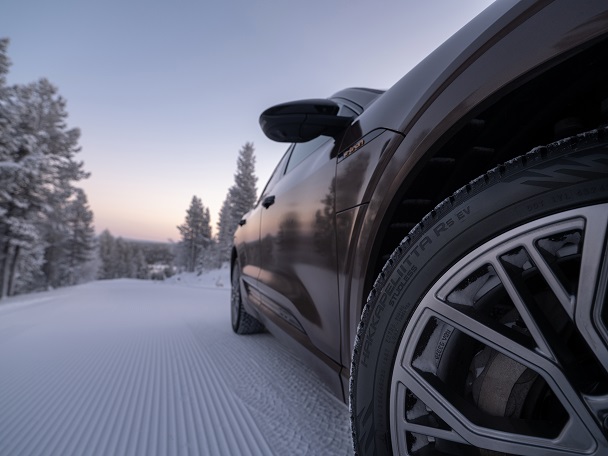 Car and Driver Magazine has informed and entertained automotive enthusiasts for decades. As a respected voice for drivers, its recommendations carry loads of credibility. So we were pleased to see Car and Driver name our Nokian Tyres Hakkapeliitta product family as its "favorite winter tire" in a recent test recap. 
Read what Car and Driver said about our Hakkapeliitta tires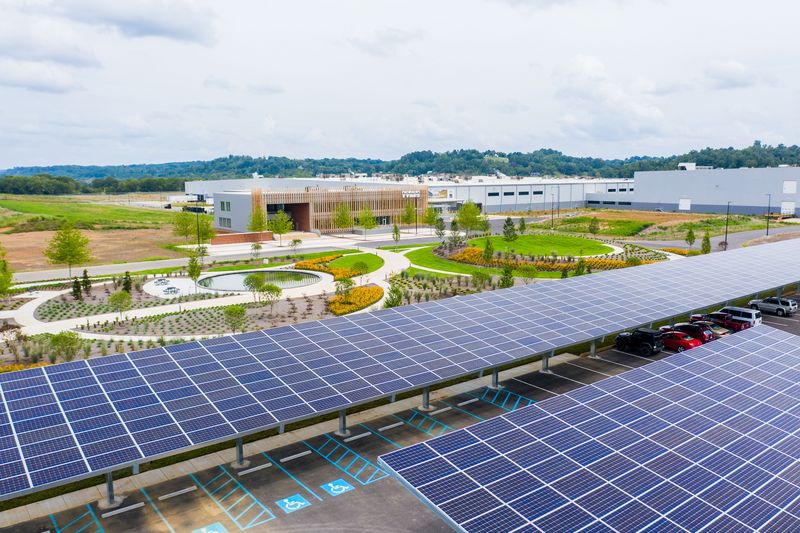 We're making more tires than ever at our North American factory in Dayton, Tennessee. Last week we set a new daily production record in our effort to make tires for U.S. and Canadian drivers right here in North America. Here are a few examples of how we're making those tires in the U.S., not just how many.
Learn about our growing Dayton, Tenn. Factory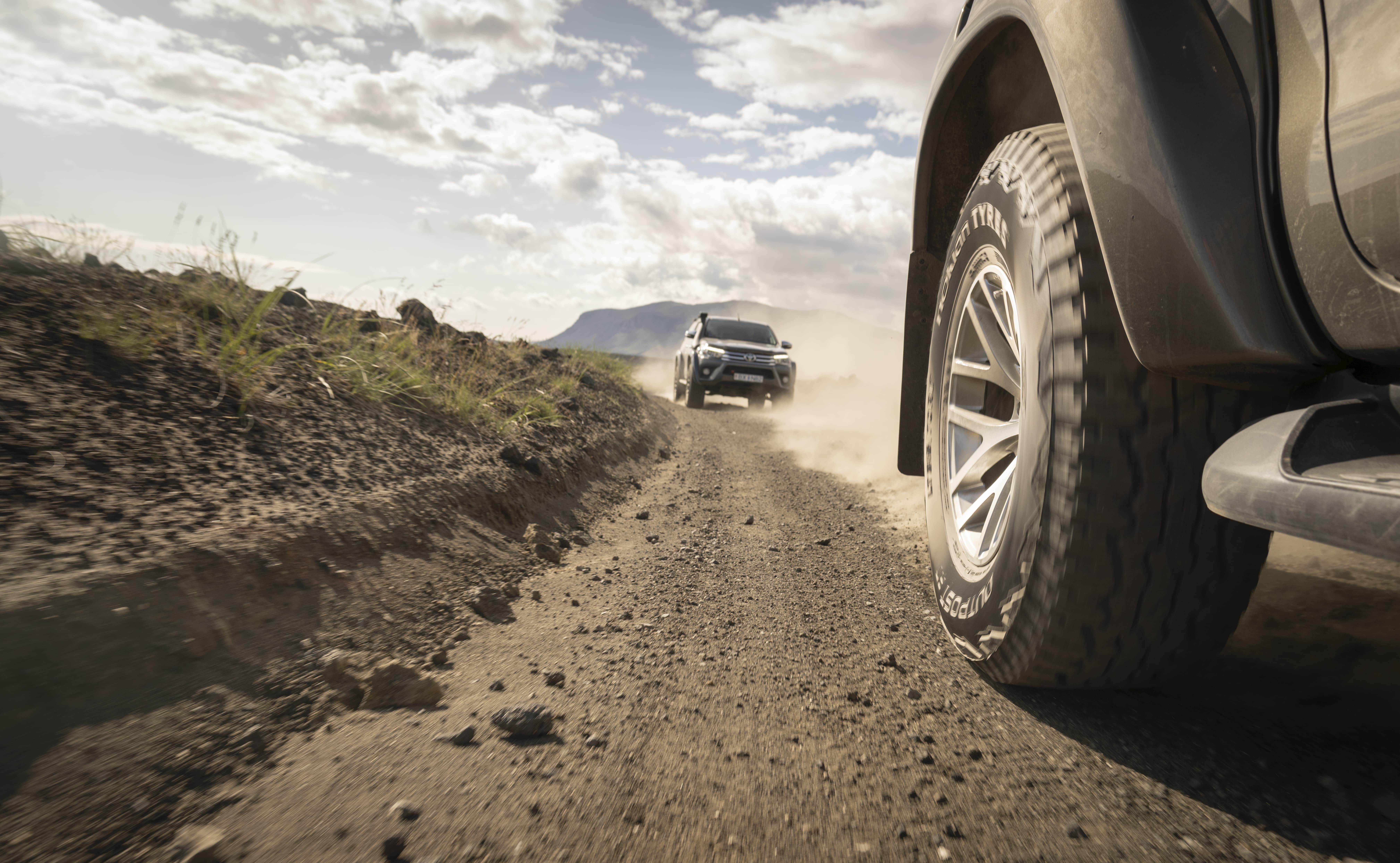 We didn't make things very easy on you when we unveiled the new NOKIAN TYRES Outpost product family. These all-terrain tires offer epic toughness and versatility, but they also present you with a tough decision:
Which Outpost tire should you choose?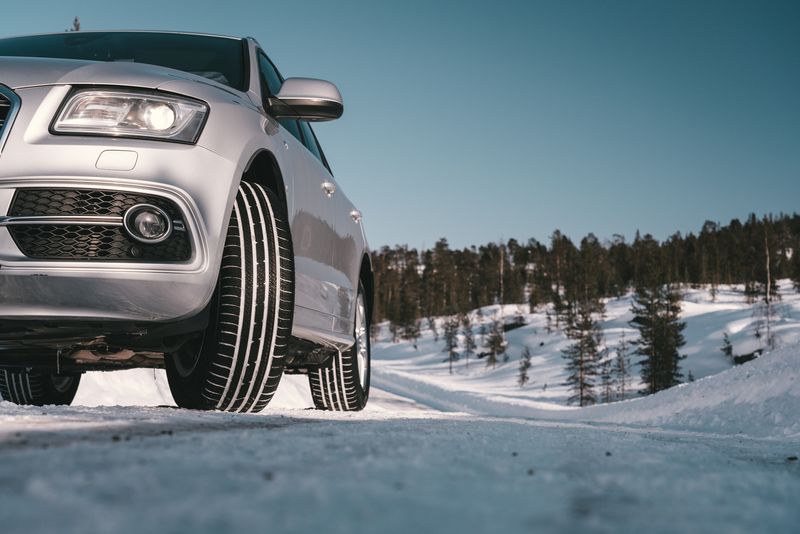 2021 was a record year for Nokian Tyres, but that's only part of the story. Find out how we REALLY define success -- and the role you played.
Find out what drove nokian tyres' 2021 success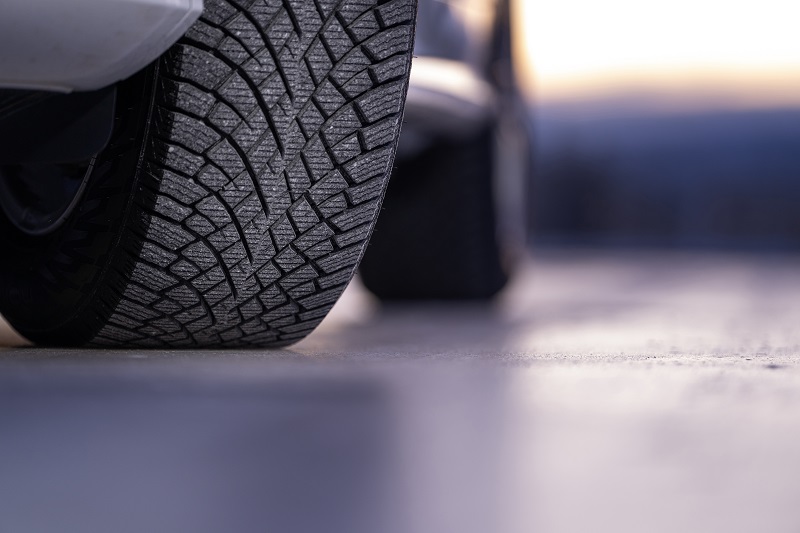 The latest generation of our flagship winter tire is headed your way this fall, and it's one of the greatest non-studded tires ever made. We're pleased to introduce you to the NOKIAN TYRES Hakkapeliitta R5, R5 SUV and R5 EV.
Meet our most energy-efficient winter tire ever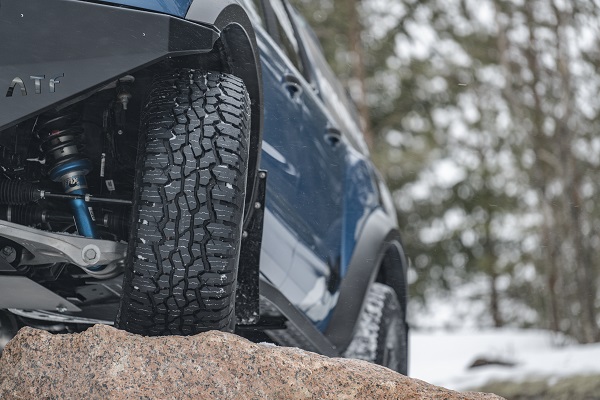 Read why one adventurer, a California-based journalist with Adventure Journal, thinks the Outpost is the ultimate all terrain tire.
Learn how the Outpost excels on all terrains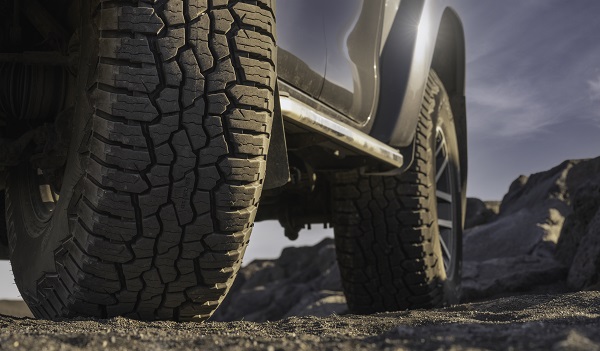 Meet our new All-Terrain tires that come with a pledge.
read about the NOKIAN TYRES Outpost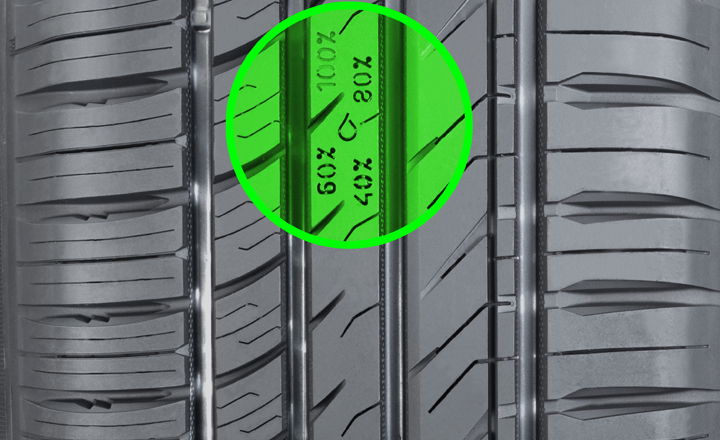 While it's impossible to foresee all potential road hazards, there are some easy steps that can help you preserve peace of mind when you're on a road trip this holiday season.
Read our six steps to safe holiday travel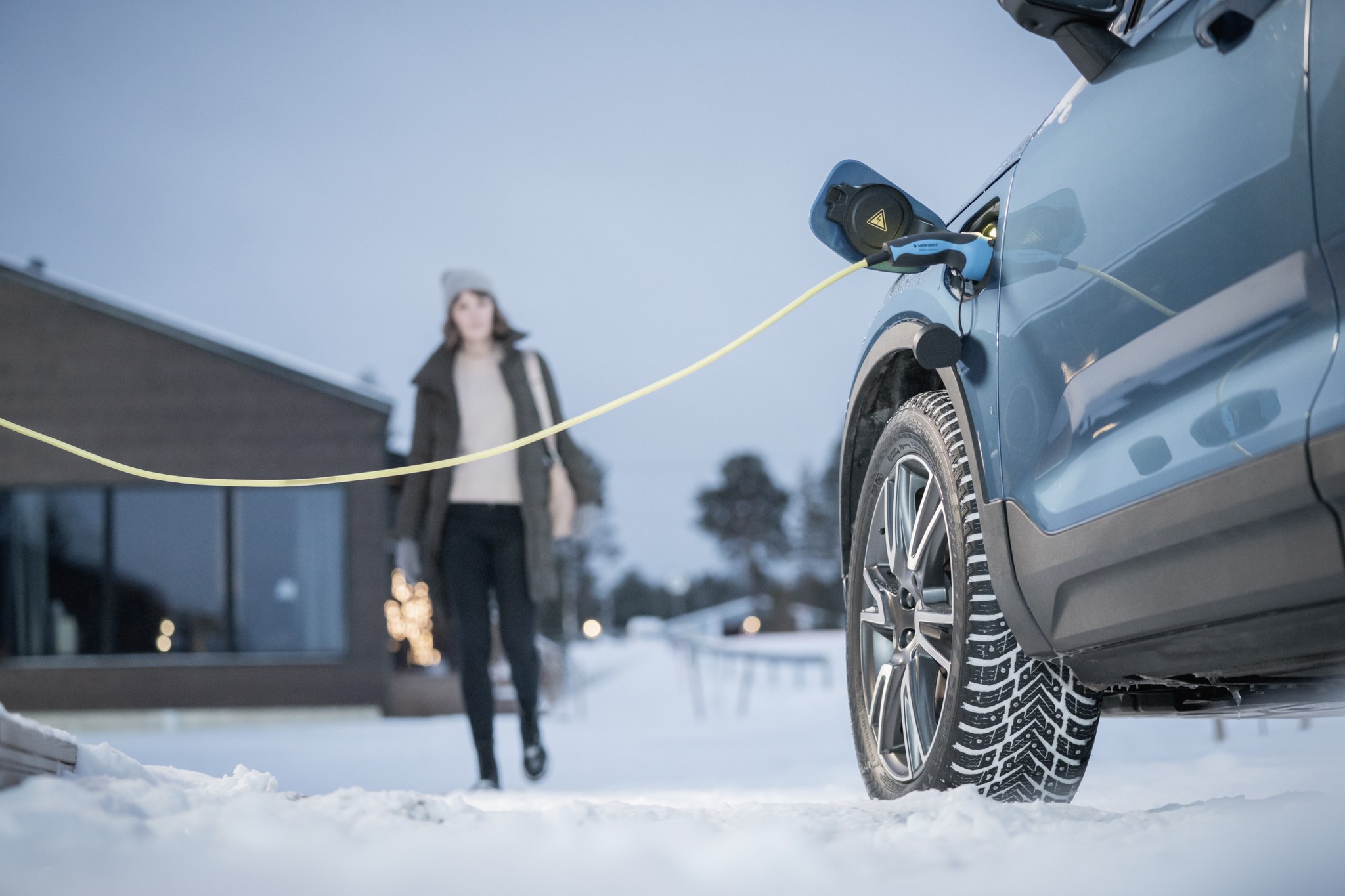 Reviews of the new Nokian Hakkapeliitta 10 are starting to roll in. Here's what people think about the next generation of winter safety.

What people are saying about our new winter tire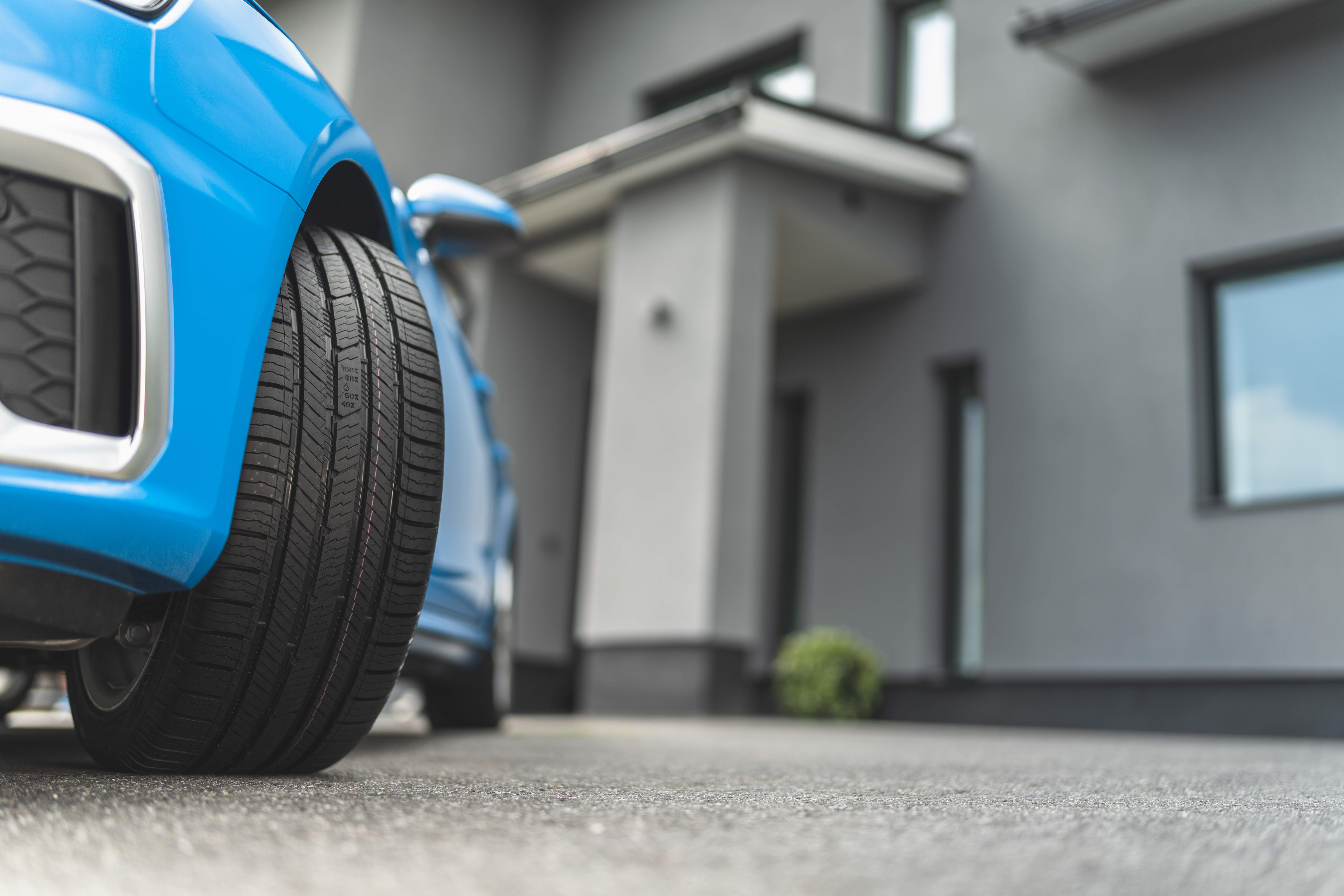 When we launched the Nokian Tyres One in January, people immediately took notice. Learn more about the success of our newest all-season tire: 
read more nokian tyres blogs - topics to help improve your tire knowledge & promote driving safety