Adventures should be exciting. Tires should be boring.
The thrill of the road is never the road itself.
The beauty of our journeys comes from enjoying the views before us, not the surface beneath us. When you're out on an adventure, the last thing you want to worry about is your tires. You want to focus on the experience and enjoy the ride.
But to enjoy vacation magic, sometimes we have to endure the mundane. Here are some easy ways you can focus on your tires now, so you can focus on adventure down the road.
Choose the right tires
When you're driving, you want to be able to predict how your vehicle will handle. You want to trust your tires to grip the road and keep you safe. 
That's where Nokian Tyres comes in. Our tires are designed to handle whatever the road (or off-road) throws at them.
Our all season tires are infused with durable Aramid fibers to protect from road hazards. Our all weather tires are certified with the three-peak mountain snowflake to guide you through unpredictable conditions at high elevations. And our all terrain products help you extend your adventures by taking you places you'd normally avoid.

The new Nokian Tyres Outpost nAT helps drivers extend their toughness, terrain and travel.
Get inflated and feel the pressure
Once you've determined whether you're riding the right set of rubber, it's time to inspect your tires before you hit the road.
You should check your tire pressure at least once a month and before long road trips. Low tire pressure can lead to poor fuel efficiency and premature tire wear. Make sure you're rotating your tires every 3,000 to 5,000 miles.
And inspect your tires regularly for signs of wear such as uneven tread wear, cracks, bulges or punctures. If you notice any of these signs, take your vehicle to a tire service professional for inspection.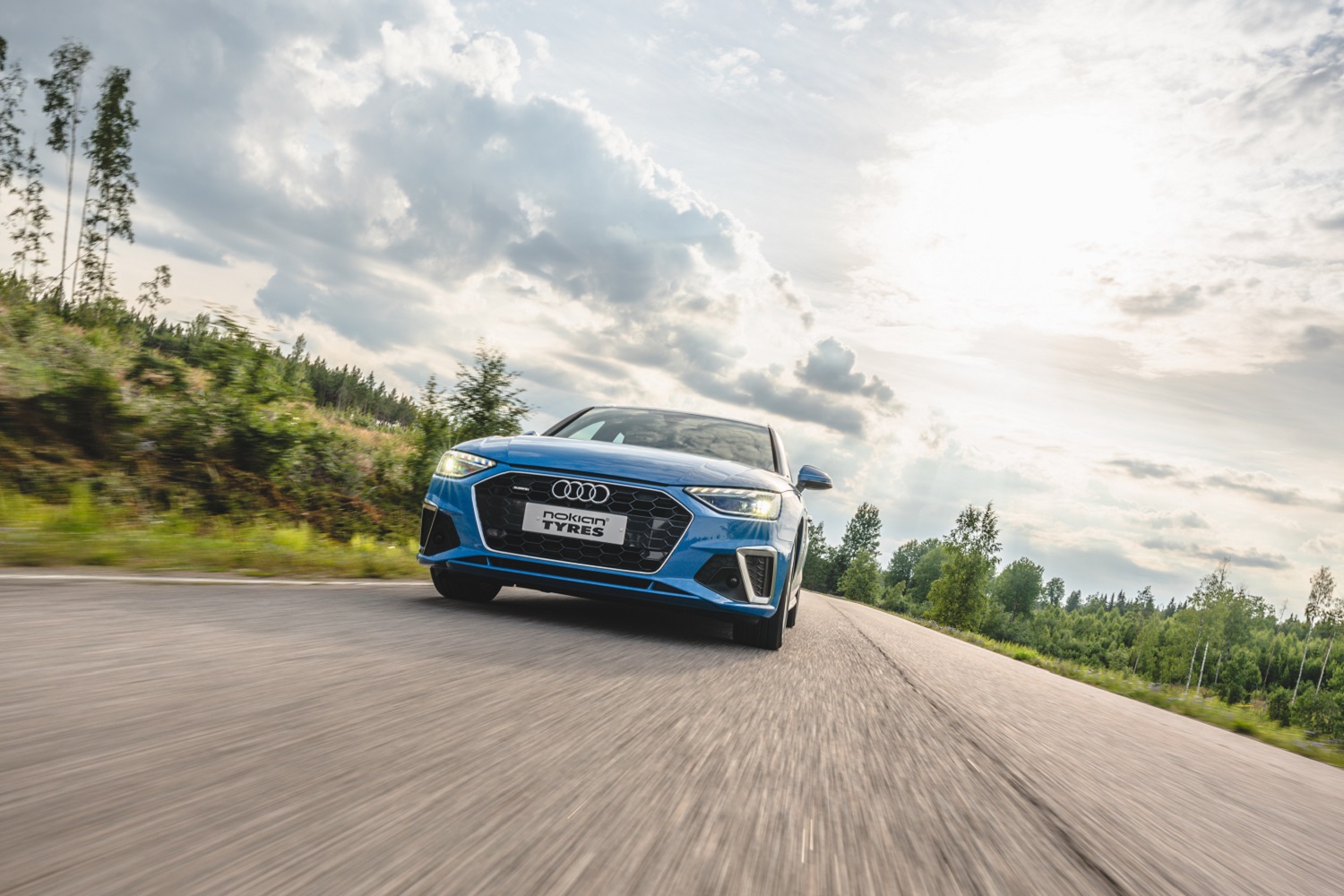 Know your turf
What surfaces will your tires be touching? Do you plan to tackle tough terrain, plod through pothole-filled roads or escalate to high elevations? Researching road (or off-road) conditions will help you know whether your tires are up to the task.
If you're venturing into a place with rough roads, like our 2023 Worst Roads in North America champ Quebec, then it's especially important to make sure your tires are properly inflated and equipped with durable technology like Aramid sidewalls. 
If you're headed toward elevation, be sure to check weather conditions, as they can change on a dime. You'll also want to add a little extra juice to your tires, since tire pressure decreases at high altitudes. 
Tires should indeed be mundane. But that's not to say that Nokian Tyres products are completely devoid of excitement. Our innovative designs and advanced technologies mean that you can enjoy a comfortable and smooth ride, even on rough terrain. And with our focus on sustainability and eco-friendliness, you can feel good about choosing Nokian Tyres products for your adventures.
So, if you're planning an adventure, don't overlook the importance of your tires. Choose Nokian Tyres for the reliability and safety you need to enjoy the ride. And remember, when it comes to tires, boring is a good thing.
Did you learn something from this article? Share it with your friends and family on Facebook: