Nokian Tyres invented the winter tire. We're also the chief innovator
In business and in life, it's not enough to be the first. You also need to be the best.
In the 1930s, Nokian Tyres invented the world's first winter tire. We have a rich history, which started as a humble Finnish shoe company and evolved into our current role as a global leader in driving innovation.
The journey to the top of the tire industry has been a winding road. But one thing is for sure: We aren't content to be the inventor of the winter tire. We are passionate about continuing to be its chief innovator. And today, we're driving forward in our quest to lead the Journey to a Safer World.
Groundbreaking Products
Want a state-of-the-art winter tire crafted with your electric or hybrid vehicle in mind? Until now, you were out of luck.
But this year, we're introducing the Nokian Tyres Hakkapeliitta 10 EV, a studded tire built exclusively for EVs and hybrids. Providing next-generation safety, the new Nokian Tyres Hakkapeliitta 10 EV is an innovative combination of superior winter grip, driving comfort and eco-friendliness. Nokian Tyres' Double Stud Technology offers maximum safety on ice and snow, as the center studs improve acceleration and braking grip, while the studs on the shoulder areas maximize grip during turning and lane changes.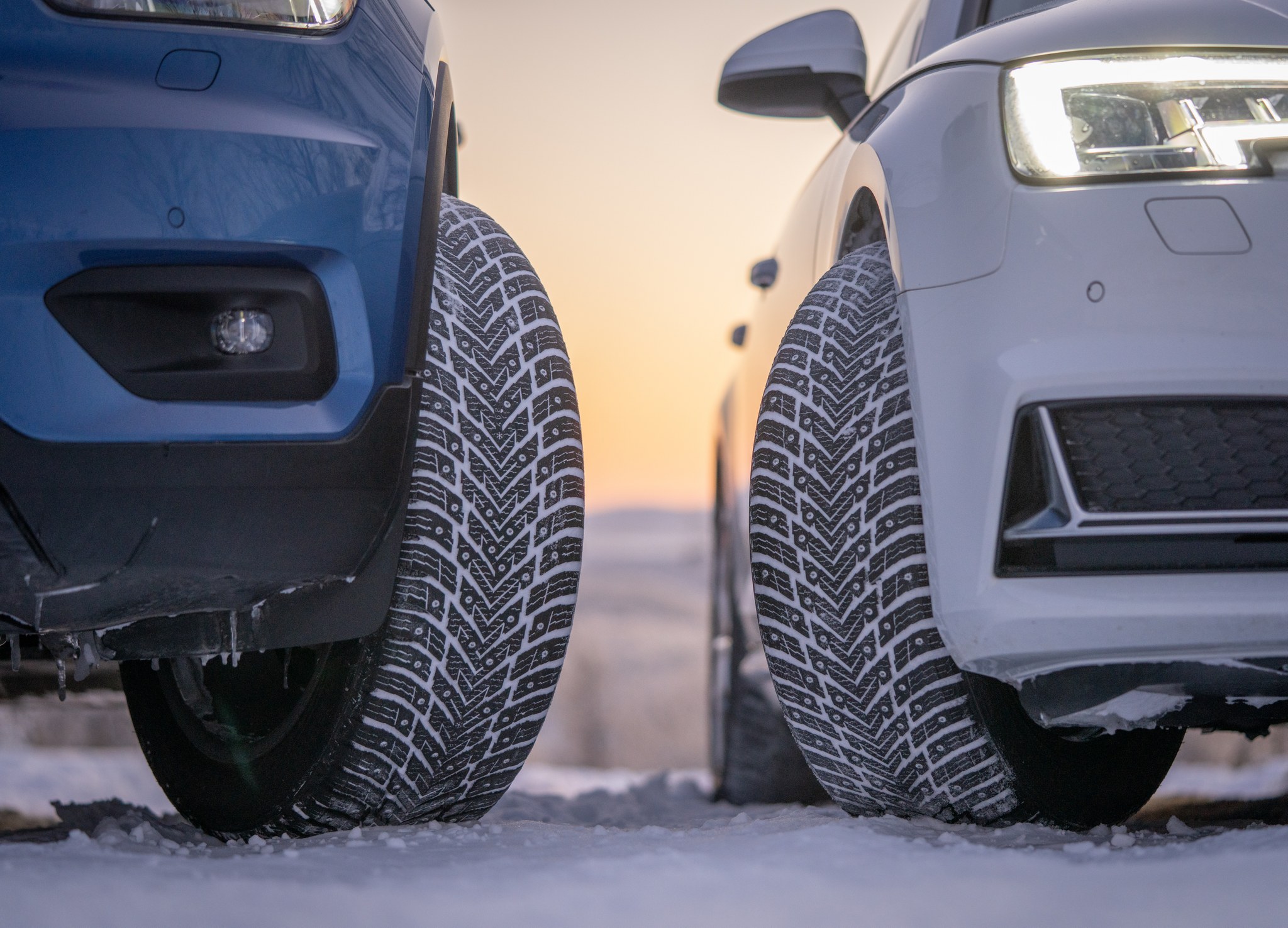 We employ much of that same technology in the passenger and SUV versions of the Nokian Tyres Hakkapeliitta 10. It's revolutionary stuff designed to transform treacherous roads into clean slates where you can write new winter memories. 
Rigorous Testing
The Finnish Arctic is a hospitable place to visit -- unless you're a tire.
The people are warm enough to melt an iceberg the height of a skyscraper. But the conditions? Two hundred straight days of winter torment our winter products, all the way to the top of the tire market.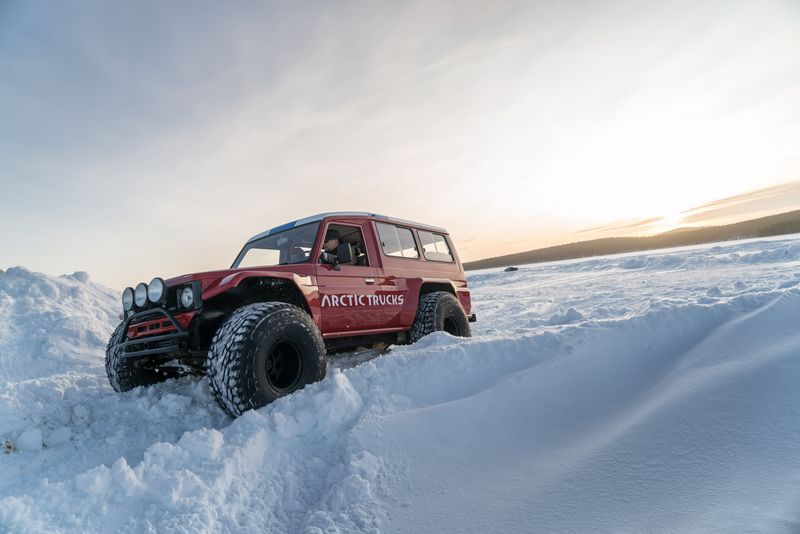 On more than 30 tracks, we subject our tires to strict scrutiny until they're ready to tackle the most extreme winter conditions. That includes our ice hall, where walking on the pristine ice is discouraged -- both for its own sake and because boots don't hold up quite as well as our studded tires.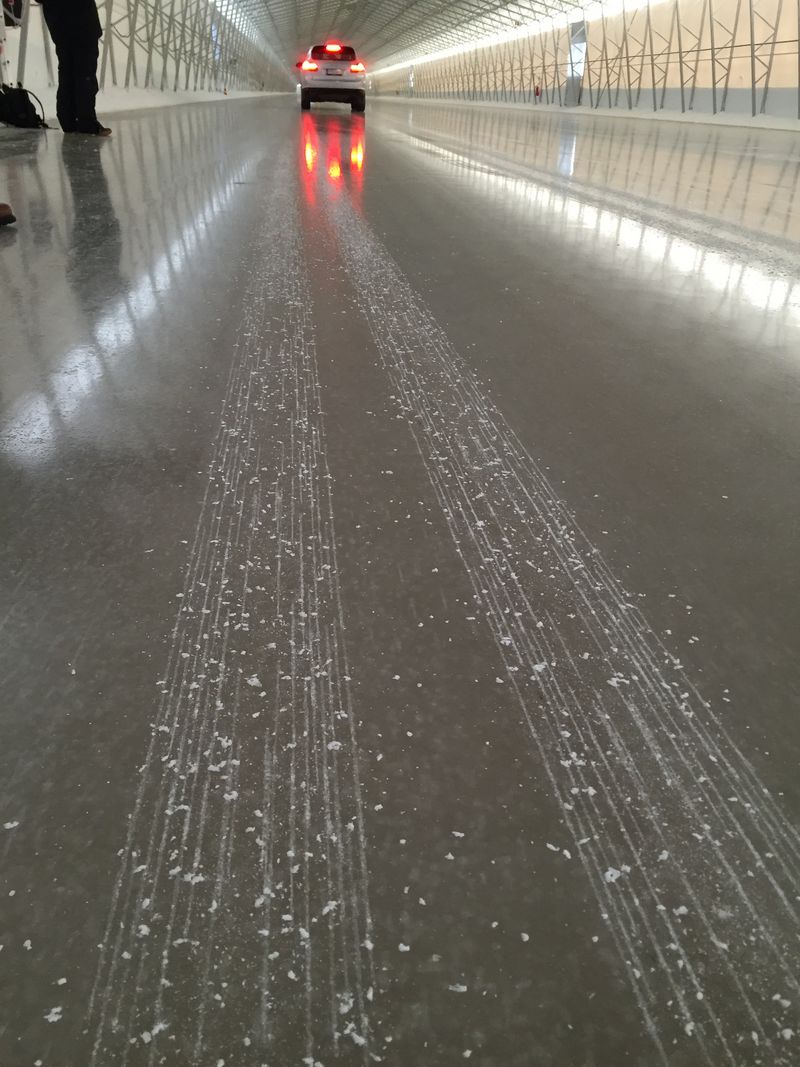 Tradition is great. Technology is better. We'll always be the inventor of the winter tire. But if we have our way, we'll always be the main innovator in the market, too. 
Because legacy only means something if you build on it. 
Find your local Nokian Tyres dealer by visiting our Dealer Locator.