Taking steps toward an eco-friendly driving future
As electric vehicles become more popular, many drivers are also learning about the ways tires can help make driving greener -- whether they're rolling beneath EVs or standard combustion engines.
At Nokian Tyres, we strive to lead the industry in sustainability, finding solutions to help protect the planet through our tires' materials, production processes and performance properties. We invite you to learn about the ways we're making driving greener, then to join us in that quest!
Eco-friendly Production Processes
We work hard to lighten our footprint by producing tires at factories that protect the planet. The production building at our North American factory in Dayton, Tennessee holds LEED v4 Silver certification, the only tire factory in the world to achieve that milestone. It is a zero-waste-to-landfill facility powered partially by onsite solar panels.
In 2021, the factory became the first facility in the area to earn the Tennessee Governor's Environmental Stewardship Award.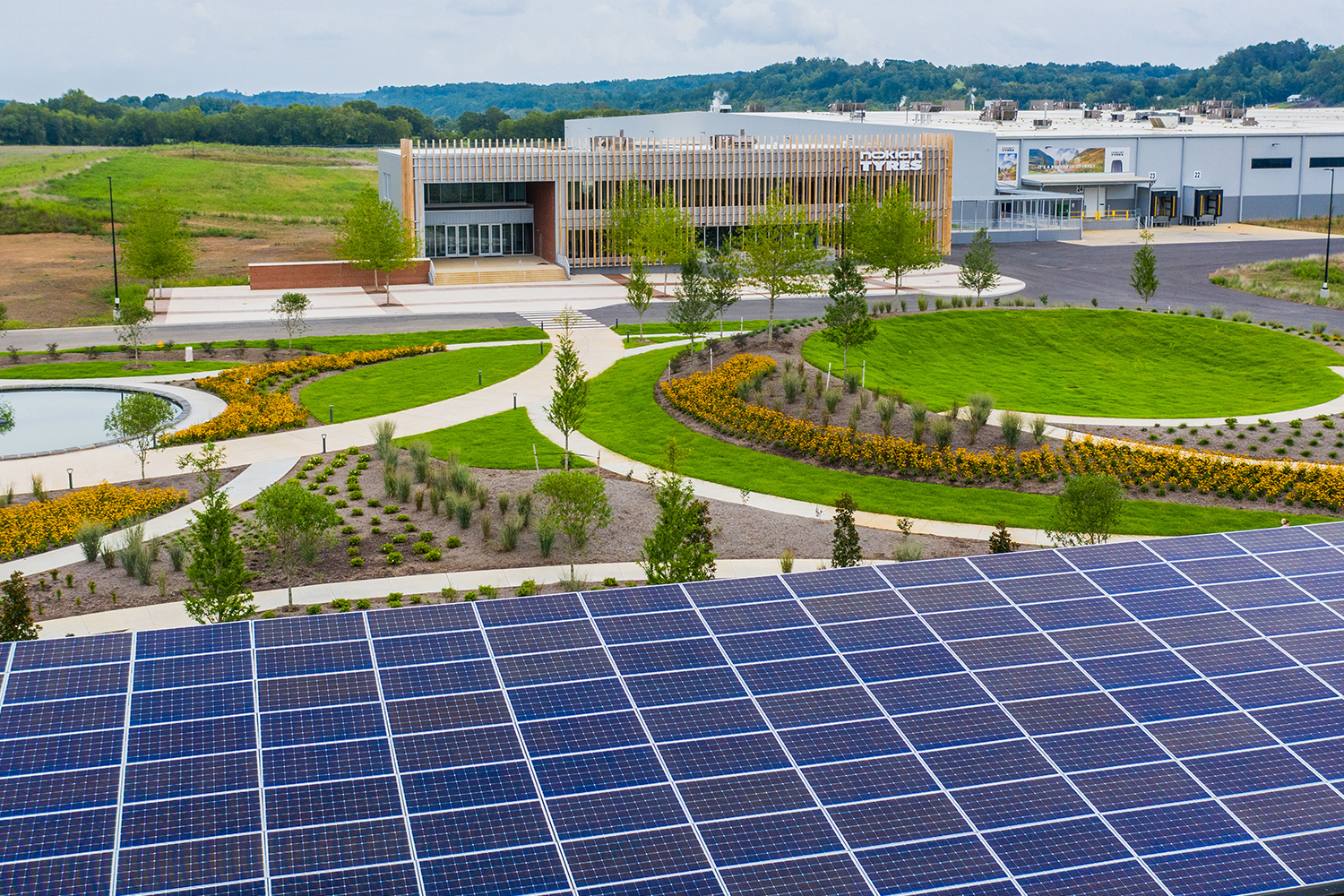 Our Dayton, Tennessee production factory is one of the most eco-friendly tire production facilities in the industry.
Sustainable Ingredients
What goes into our tires helps make them eco-friendly, too. 
Nokian Tyres was the first tire manufacturer to remove harmful high-aromatic oils from our tire compounds. By 2030, 50 percent of the raw materials used by Nokian Tyres will originate from recycled or renewable sources.
For example, one third of the materials used in the Green Trace compound in the Nokian Tyres Hakkapeliitta R5 winter tire already come from such sources. The compound uses canola oil and pine tree resin, among other natural ingredients.
We even produced a concept tire called Green Step that consists of 93 percent recycled or renewable materials.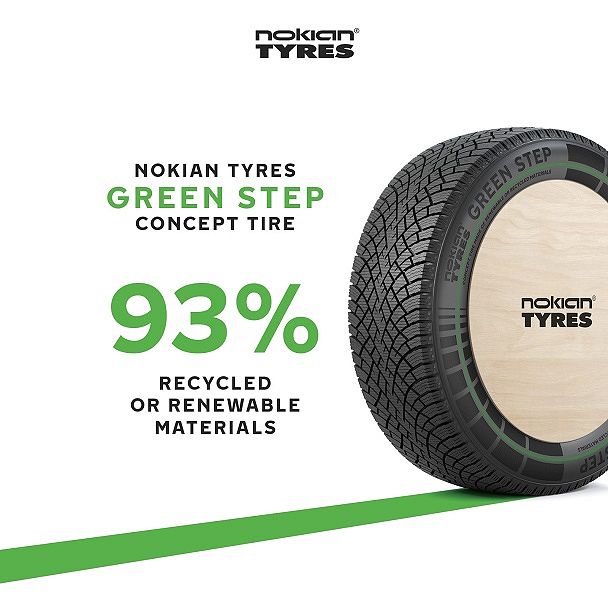 Sustainable Performance
The way our tires perform on the road help lighten their footprint, too.
More than 90 percent of our tires come in the lowest categories of rolling resistance, which is defined as the energy required to move a tire along the road. That lowers emissions and enhances fuel effiency.
By protecting fuel efficiency, we can drive further on a single tank. That has major impact for drivers of electric and hybrid vehicles, who rely on driving range to fuel their daily routines. Low-rolling-resistance tires increase the distance eco-friendly vehicles can drive on a single charge.
Sustainability isn't just about beauty; it can also impact our journeys. And we're eager to continue serving as an industry leader in sustainabilty, so we can make our collective journey more beautiful.
We invite you to learn more about Nokian Tyres products by visiting your nearest tire dealer! To find a Nokian Tyres seller near you, visit our Dealer Locator page.
Did you find this article interesting? Share it with your friends and family on Facebook: