Tue June 26 10:00 am 2018 in category Company news
Nokian Tyres drives triathletes in the world's first midnight Ironman event
The Finnish tiremaker is the main partner and title sponsor for the triathlon race
Nokian Tyres will drive hundreds of triathletes to the sold-out Nokian Tyres IRONMAN 70.3 Finland race in Lahti on Saturday, June 30. Many company employees and partners, including Nokian Tyres' President and CEO Hille Korhonen and the company's brand ambassador, two-time F1 champion Mika Häkkinen will participate in the race.
For the first time, this global event will take place at twilight in Finland. As the Nokian Tyres IRONMAN 70.3 Finland race starts in the afternoon, the triathletes will cross the finish line in the late evening. The clean, picturesque Finnish nature and the midnight sun make for an unforgettable experience for both triathletes and spectators alike.
For Nokian Tyres, the event's main partner and title sponsor, triathlon is much more than a demanding competition. The sport fits naturally with the company's values that promote mobility and an active lifestyle.
"Triathlon is a sport that matches our company culture very well," said Hille Korhonen, president and CEO of Nokian Tyres. "It requires tenacity and endurance. For us, triathlon means engaging and goal-oriented efforts, taking care of your well-being and putting your physical and mental capacity to the test. Determination and belief in your abilities drive individuals, as well as the company forward."
Nokian Tyres is already familiar with triathlon as a sport as the company's own Hakkapeliitta Triathlon event has inspired its employees to be active for more than 20 years. Korhonen said she believes contributing to employee well-being has far-reaching effects.
"Our international Hakkapeliitta Triathlon helps our personnel stay active and take care of themselves," said Korhonen. "Healthy, committed and competent personnel lay the foundation for a company's success."
Ironwoman leads by example
Nokian Tyres' President & CEO Hille Korhonen is also an active athlete herself. Korhonen said she particularly loves the sense of community, which has even encouraged her to complete a full Ironman race.
"Physical exercise is exciting, and all sports offer opportunities for continuous improvement," said Korhonen. "For example, I started freestyle swimming without any prior experience. Being able to finally swim in open water felt amazing."
Champion motorsport professional encourages safe mobility
One of the participants in the Ironman event is Nokian Tyres' brand ambassador, world champion Mika Häkkinen. The auto-racing professional will participate as part of Nokian Tyres' "Turvassa Tiellä" team, raising awareness of safe mobility and particularly the importance of tire conditions. The Finnish motorsport organization AKK's "Turvassa Tiellä" road safety campaign promotes safe mobility in schools and events and is part of the global FIA Action for Road Safety campaign.
Nokian Tyres IRONMAN 70.3 Finland will take place in Lahti, Finland on June 30, 2018. There will be 1,800 competitors representing 41 different nationalities and roughly 10,000–20,000 people are expected to visit the event area.
Watch a live broadcast of the Nokian Tyres IRONMAN 70.3 event on June 30, 2018 at www.ironman.com.
Video: Towards the world's first midnight Ironman race
Photos and logos: www.nokiantyres.com/ironman2018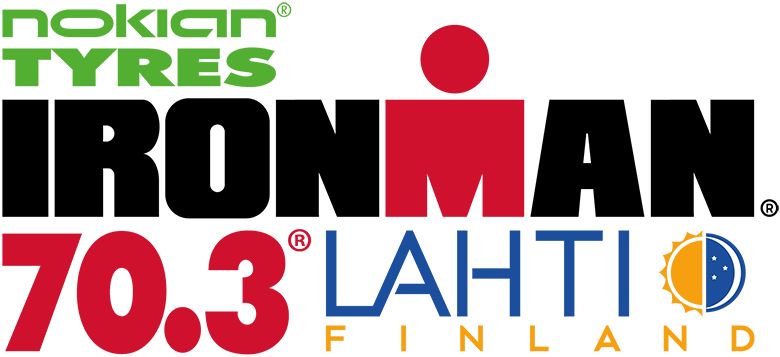 About Nokian Tyres
Nokian Tyres is the world's northernmost tire manufacturer and one of the most sustainable companies in the industry. We offer peace of mind in all conditions by developing high-quality, safe and eco-friendly tires for passenger cars, trucks and heavy machinery. We are especially well known for our innovative winter tires. Our group also includes the Vianor chain, specializing in vehicle maintenance and tire services. In 2017, the company's turnover was approximately $2.0 billion and it employed some 4,600 people. Nokian Tyres is listed on Nasdaq Helsinki. Further information: www.nokiantires.com
Nokian Tyres, Inc. / Nokian Tyres Canada Inc.
P.O. Box 623
Essex Junction, VT 05453
1-800-565-2525
Source:
Hans Dyhrman
Director of Marketing, Nokian Tyres, Inc.
Hans.Dyhrman@nokiantyres.com